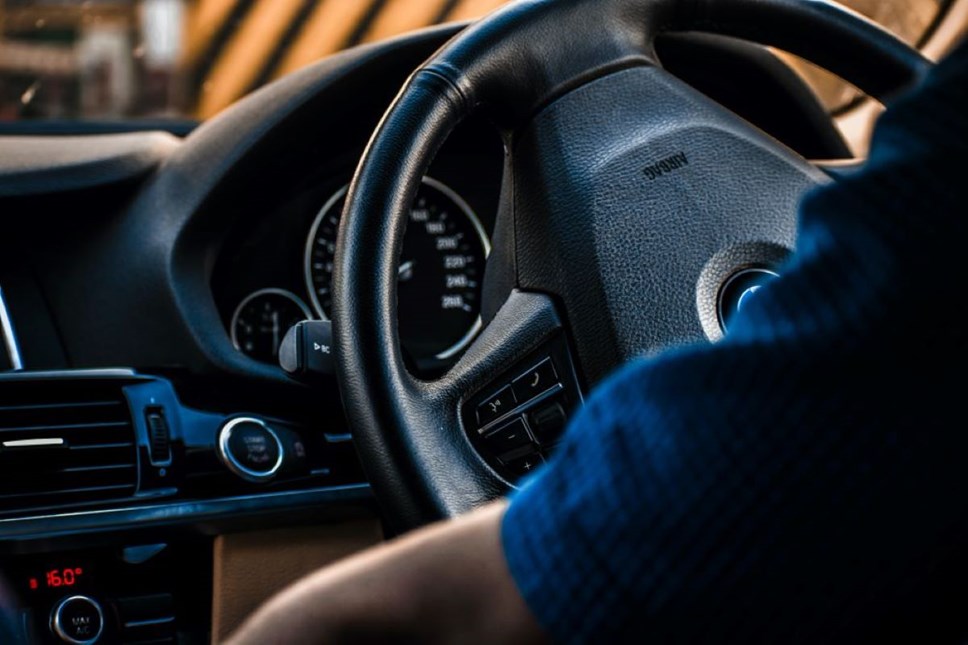 Young drivers face rising costs of getting on the road
The average cost of buying and insuring a first car is now £6,574 in 2022
A new report out today from Go.Compare Car Insurance has revealed that the cost of getting a young driver on the road has risen to £6,574 – the highest since 2019, representing a shift backwards to pre-pandemic costs.
Costs for young drivers – those aged between 17- 21 - and their families dipped to £6,394 in 2021 and £6,071 in 2020, a sharp fall from £6,846 in 2019.
The research shows that, in the last 12 months, the combined cost of a new motorist learning to drive, buying, taxing and then insuring their first car has risen by 2.82%, with the increase solely attributed to young drivers spending more on buying their first car (£3,592 compared to £3,366 in 2021) 1.
However, the cost of insuring a first car has dropped this year, from £1,472 for an annual policy in 2021 to £1,430 in 2022. 2 But despite this, additional research commissioned by Go.Compare3 has revealed that more than one in four parents (27%) found the cost of insurance to be far greater than expected.
Those living in the South West saw the lowest cost of car insurance with an average of £1,221, with London experiencing the highest costs at £1,896.
And according to the research, driving lessons represent a fifth (20%) of the cost to get on the road, with an average spend of £1,350 needed to pass a driving test. 4 The same research also found that nearly a fifth of parents (19%) said getting their child on the road had been a significant drain on their finances this year. In addition, the various costs associated with learning to drive – insurance, fuel and running costs - were the top most concerns for parents, over safety and any other worries.
The costs of getting on the road in 2022 are as follows:
| | |
| --- | --- |
| Average spent buying first car | £3,592 |
| Vehicle Excise Duty (road tax) | £66 |
| First year insurance premium | £1,430 |
| Provisional driving licence (if applied online) | £34 |
| Driving lessons to successful test (45 lessons) | £1,350 |
| Driving tests (theory and practical – if taken on a weekday) | £85 |
| Driving licence application | £17 |
| Total cost of getting on the road | £6,574 |
Buying a first car
According to the report, young drivers spend an average of £3,592 on their first car, and it seems that nearly half of children will be relying on mum and dad to help out with getting the keys, with 44% of parents saying they had either contributed or were planning to contribute to the cost of their first child's first car.
On top of this, a significant 86% had already, or were planning to contribute to the cost of driving in one way shape or form, whether it be the initial outlay of the car, the insurance costs, driving lessons or all of the above.
As part of the report, Go.Compare looked at its quote data and revealed the top ten cheapest cars to insure for young drivers. Topping the list this year were the Skoda CitiGo (£908), the Volkswagen Up! (£930) and the Seat Mii (£960).5
Ryan Fulthorpe, motoring expert at Go.Compare, said on the report:
"Our 'Cost of getting on the road' report always serves as a good benchmark to breakdown the costs that young people and their families will be up against once they come of driving age.
"We knew that this would be a challenging year for a number of reasons – the global increase in second-hand car costs, the cost of living crisis happening in the UK and not to mention this being the first year that we are somewhat back to normality following the pandemic.
"Sadly, it appears that while costs for young drivers were going in the right direction over the past couple of years, we are now seeing a slight rise in prices – though thankfully not as high as they were in 2019.
"It is a concern that the cost of buying a car is rising, although it's encouraging to see that the cost of insurance is coming down somewhat. Car insurance for younger drivers will always be more expensive than those motorists who have been driving for longer, but it's still important to look around and make sure that you're not paying any more than you need to for a policy."
The full Go.Compare report, "The cost of getting on the road 2022", can be found here.
-Ends-
1 Based on fully comprehensive policies bought from Go.Compare between Aug 2021 and Jul 2022, the average value of a car for customers between 17-21 years old with a UK full licence less than 1 year old.
2 Average cost of car insurance premium for 17 - 21 year olds with a UK full licence less than 1 year old based on policies bought from Go.Compare between Aug 2021 and Jul 2022
3 On 5th-12th August 2022, a survey of 1,001 Great British parents of children aged 17-25 either learning or able to drive was executed by Maru/Blue. For comparison purposes, a probability sample of this size has an estimated margin of error (which measures sampling variability) of +/- 3.1%.
4 Average cost of driving lessons of a 1 hour driving lesson is £30. The average learner requires around 45 hours of lessons before being test ready. Source RAC.
5 Based on top cars listed with policies bought by 17-21 year olds with a UK full licence less than 1 year old between Aug 2021 and Jul 2022.
For further information please contact:
Lynsey Walden – lynsey.walden@gocompare.com
Kath Chadwick – Kathryn.chadwick@gocompare.com
Or you can call 02920 020360.
Keep up-to-date with GoCompare on Twitter; @Go.Compare
Contact Information
Lynsey Walden
Notes to editors
About Go.Compare
Go.Compare is a comparison website that enables people to compare the costs and features of a wide variety of insurance policies, financial products and energy tariffs.
It does not charge people to use its services and does not accept advertising or sponsored listings, so all product comparisons are unbiased. Go.Compare makes its money through fees paid by the providers of products that appear on its various comparison services when a customer buys through the site.
When it launched in 2006, it was the first comparison site to focus on displaying policy details rather than just listing prices, with the aim of helping people to make better-informed decisions when buying their insurance. It is this approach to comparing products that secured the company an invitation to join the British Insurance Brokers' Association (BIBA) in 2008, and it is still the only comparison site to be a member of this organisation.
Go.Compare has remained dedicated to helping people choose the most appropriate products rather than just the cheapest and works with Defaqto, the independent financial researcher, to integrate additional policy information into a number of its insurance comparison services. This allows people to compare up to an extra 30 features of cover.
Go.Compare is part of Future Plc and is authorised and regulated by the Financial Conduct Authority (FCA).
More information can be found here www.gocompare.com or here https://www.futureplc.com/brands/.