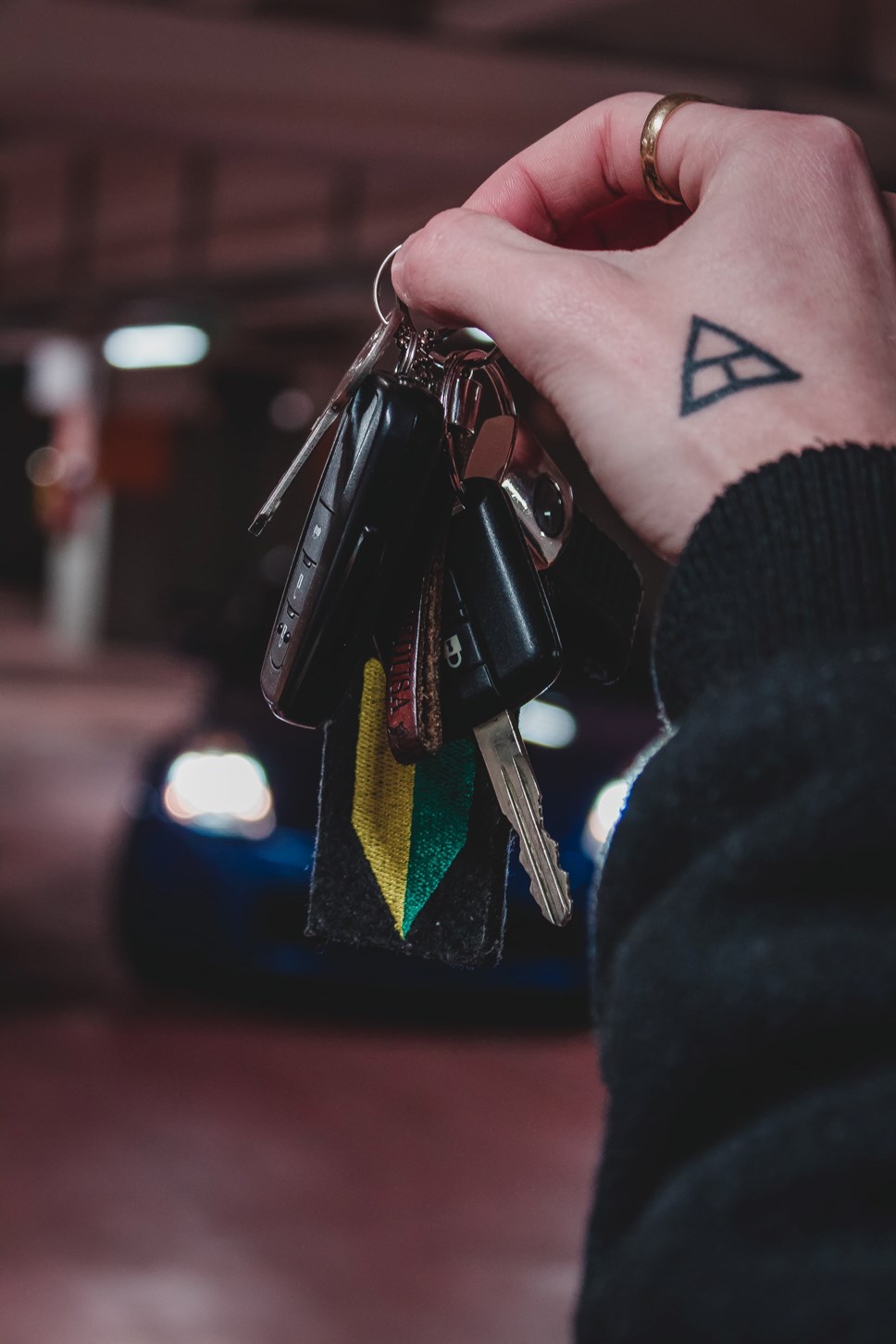 The cost of getting on the road has dropped by a fifth for young drivers
The overall cost of getting on the road has dropped from £6,846 in 2019 to £5,703 in 2021
A new report out today from GoCompare Car Insurance has revealed that the cost of getting a young driver on the road has fallen to a three-year low of £5,703, down from £6,071.00 in 2020 and £6,846 in 2019, representing a 20% fall over three years.
The combined cost of a new motorist learning to drive, buying, taxing and then insuring their first car has fallen significantly, with a large percentage of the drop being attributed to young drivers spending less on buying their first car (£3,388.00[1] compared to £4,276.00 in 2018[2)).
Driving lessons now represent almost a quarter (24%) of the cost to get on the road, with an average spend of £1,350 needed to pass a driving test. And additional research commissioned by GoCompare[3] has revealed that a further 34% of parents believe they have paid more for driving lessons because of the pandemic.
The report also reveals that the average cost of car insurance for a new driver is now at £759, according to quote data from GoCompare. This now accounts for 13% of the overall "new driver" costs, which is a drop from previous years, where car insurance accounted for almost a quarter of the cost.
But despite a fall in the average the cost of insurance premiums, it remains the biggest concern for parents when it comes to their child getting on the road. According to the survey, which interviewed over 1000 parents of children who had either learnt to drive, or were learning to drive, 67% said the cost of insurance was their top concern, above safety concerns (58%).
The costs of getting on the road in 2021 are as follows:
| | |
| --- | --- |
| Average spent buying first car | £3,388 |
| First year Vehicle Excise Duty (road tax) | £70.00 |
| First year insurance premium | £759 |
| Provisional driving licence (apply online) | £34.00 |
| Driving lessons to successful test (20 lessons)[4) | £,1350 |
| Driving tests (theory and practical - taken on a weekday) | £85.00 |
| Driving licence application | £17 |
| Total cost of getting on the road | £5,703 |
Buying a first car
According to the report, young drivers spend an average of £3,388 on their first car, which is significantly lower than in previous years. But despite buying a cheaper vehicle, it seems that children learning to drive are still reliant on mum and dad to help out on the financial side of things, with 45% of parents saying they had either contributed or were planning to contribute to the cost of their first child's first car. A further third (34%) said they'd also be helping with the running costs of the car.
As part of the report, GoCompare looked at its quote data and revealed the top ten cheapest cars to insure for young drivers. The Volkswagen Up! (£549.52) came out top, closely followed by the Skoda CitiGo (£585.60) and the Peugeot 107 (£585.44).
Ryan Fulthorpe, motoring expert at GoCompare, said on the report:
"The "Cost of getting on the road" report is now in its fourth year and serves as a good benchmark to breakdown the costs that younger drivers face when getting on the road. We knew that 2020 would look slightly different and would have had an impact on costs, because the pandemic put a lot of peoples' driving plans on hold. But the general trend in the numbers in the 2021 report is encouraging and we are seeing the overall costs coming down and are significantly lower than the costs we saw in 2019.
"It's a concern that the cost of learning to drive is on the up, but this is currently being offset by the average amount people are spending on a first car, and the cost of insurance coming down. Car insurance for younger drivers is still more expensive than those motorists who have been driving for longer, but it's no longer the biggest cost for people to consider.
"The 2022 report will be an interesting one to see as we are starting to see the cost of cars increasing generally, so it remains to be seen whether this will impact the overall cost of getting on the road."
The full GoCompare report, "The cost of getting on the road 2021", can be found here.
-Ends-.
[1] Based on fully comprehensive policies bought from GoCompare between June 2020 and May 2021, the average value of a car for customers between 17-24 years old with a UK full licence less than 1 year old is £3,388.
[2] https://press.gocompare.com/news/new-drivers-spend-over-gbp-5-000-on-their-first-car
[3] In May 2021 MaruBlue conducted an online survey among 1010 randomly selected British adults with children aged between 17 and 24 who can drive or were learning to drive. For comparison purposes, a probability sample of this size has an estimated margin of error (which measures sampling variability) of +/- 2.1%. The results have been weighted by age, gender, region and social grade to match the population, according to Census data. This is to ensure the sample is representative of the entire adult population of Great Britain. Discrepancies in or between totals are due to rounding.
[4 Average cost of driving lessons of a 1 hour driving lesson is £30. The average learner requires around 45 hours of lessons before being test ready. Source RAC.
[5] Based on fully comprehensive policies bought from GoCompare between June 2020 and May 2021, the average car insurance premium for customers between 17-24 years old with a UK full licence less than 1 year old is £759.
[7] Based on average car insurance prices for policies bought by drivers between 17-24 years of age through Gocompare between June 2020 and May 2021.
[8] Based on average car insurance prices for fully comprehensive policies bought by 17 years old from January 2015 to December 2020.
[10]Based on average car insurance prices for policies bought by drivers between 17-24 years of age through Gocompare between June 2020 and May 2021. Minimum 150 sales per make/model.
For further information please contact:
Lynsey Walden – lynsey.walden@gocompare.com
Kath Chadwick – Kathryn.chadwick@gocompare.com
Or you can call 02920 020360.
Keep up-to-date with GoCompare on Twitter; @GoCompare
Notes to editors
About GoCompare
GoCompare is a comparison website that enables people to compare the costs and features of a wide variety of insurance policies, financial products and energy tariffs.
It does not charge people to use its services and does not accept advertising or sponsored listings, so all product comparisons are unbiased. GoCompare makes its money through fees paid by the providers of products that appear on its various comparison services when a customer buys through the site.
When it launched in 2006, it was the first comparison site to focus on displaying policy details rather than just listing prices, with the aim of helping people to make better-informed decisions when buying their insurance. It is this approach to comparing products that secured the company an invitation to join the British Insurance Brokers' Association (BIBA) in 2008, and it is still the only comparison site to be a member of this organisation.
GoCompare has remained dedicated to helping people choose the most appropriate products rather than just the cheapest and works with Defaqto, the independent financial researcher, to integrate additional policy information into a number of its insurance comparison services. This allows people to compare up to an extra 30 features of cover.
GoCompare is part of Future Plc and is authorised and regulated by the Financial Conduct Authority (FCA).
More information can be found here www.gocompare.com or here https://www.futureplc.com/brands/.
Contact Information
Kathryn Chadwick