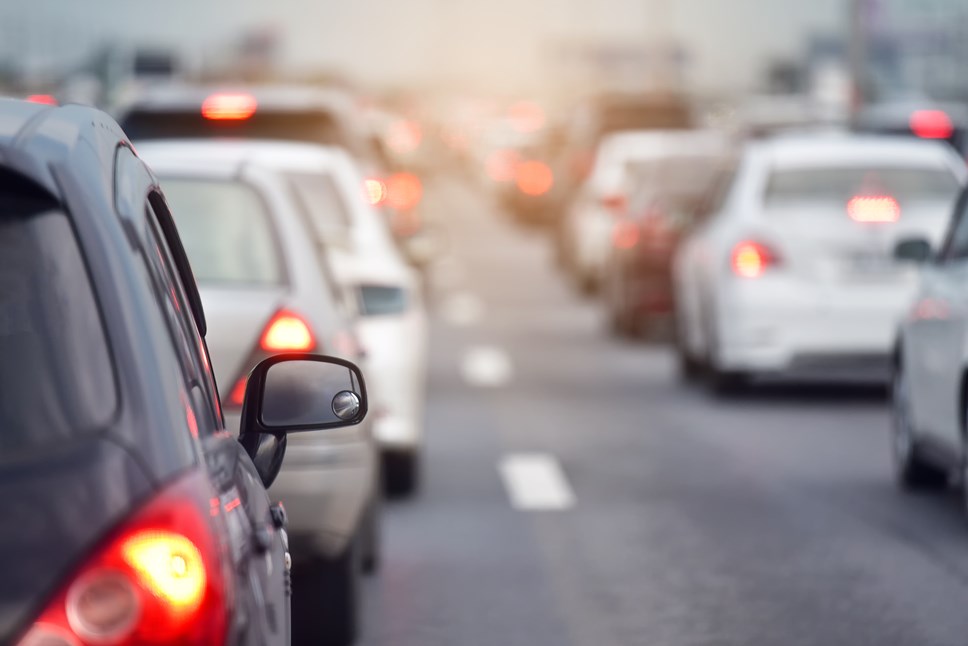 New drivers spend over £5,000* on their first car
New drivers spend an average of £4,276 buying their first car but those from the North West and London splash out more than £5,000 on their first set of wheels.
The average amount of money spent on buying a new driver's first car is now £4,276, an increase of 42% on the 2017 figure of £3,005.
According to new research** from GoCompare Car Insurance new drivers in the North West spend the most on their first car at £5,274, pushing last year's car big spenders, young Londoners, into second spot at £5,092. Drivers in the South West spent the least on their first car at £3,492.
| | |
| --- | --- |
| Region | Average spent on young drivers' first cars |
| 1st - North West | £5,274 |
| 2nd - London | £5,092 |
| 3rd - Scotland | £4,750 |
| 4th - North East | £4,731 |
| 5th - South East | £4,385 |
| 6th - Yorkshire & The Humber | £4,109 |
| 7th - Wales | £3,909 |
| 8th - Northern Ireland | £3,841 |
| 9th - East Midlands | £3,784 |
| 10th - West Midlands | £3,731 |
| 11th - East of England | £3,696 |
| 12th - South West | £3,492 |
What to buy?
For many young drivers the cost of insuring their first car will be an important factor when choosing what to buy. The average premium for a 17-year-old in 2018 was £1,964** which is around 46% of what drivers in 2018 spent on average for their first car.
As a rule of thumb, the smaller the engine the lower the insurance premium so although there are some bigger engine bargains around, they will cost substantially more to insure making them not such a good deal when you factor in the running costs.
For example, looking at cars currently available to buy on Autotrader in Liverpool in the North West, GoCompare found a 3-year old Peugeot 108 1.0 Active with less than 12,000 miles on the clock for sale at £5,299, around the average price paid for a first car by new drivers in that area.
The cheapest comprehensive, telematics car insurance premium for this car for a 17-year-old newly qualified driver was £1,121.62***.
By comparison, in the same area £5,290 would also get you an 11-year old BMW 3 Series 320i M Sport with just under 90,000 miles on the clock. However, the cheapest insurance premium for that car with the same driver and terms comes in at a hefty £4,974, with only one insurer offering a quote.
Matt Oliver, car insurance spokesperson for GoCompare said: "Buying your first car is a real rite of passage but the cost of independence can be high if you don't choose wisely. Insurance premiums can be high in your first few years of driving, reflecting the fact that young drivers generally have more serious accidents resulting in expensive claims for damage to vehicles and injuries to passengers. Whatever first car young drivers have in mind, they must compare the cost of the insurance before committing themselves to buying something they can't afford to run.
"The cheapest premiums for new drivers tend to be 'telematics' policies where a tracking device is fitted to the car to monitor how the car is driven. These 'black box' policies can also potentially accelerate premiums to reduce more quickly than with a traditional policy, if the driver shows they are a responsible and safe driver and therefore less likely to have to make a claim."
GoCompare has produced a guide to new drivers' car insurance: https://www.gocompare.com/car-insurance/young-drivers-car-insurance/ and tips to help younger drivers keep their premiums down:
Choose a sensible car - Young drivers' insurance premiums will be lower if they drive a standard car with a small engine (under 1000cc) in a low insurance group. Cars with modifications such as body kits can also push up the price of insurance.
Consider opting for a higher excess – This may lower your premium, but you will need to decide if paying a slightly lower premium is worth the risk of having to contribute more towards the cost of a claim if you have an accident.
Telematics policies – Some policies require your car to be fitted with a 'black box' transmitter and others do a similar job with a smart phone app. In both cases the idea is that your driving is monitored by the insurer and your premiums can come down faster than with a traditional policy if you prove to be a safe driver.
Added extras – consider whether you really need added extras such as a courtesy car, legal assistance, breakdown cover and key cover. Some policies include these types of cover as standard or as add-ons but they're not free – the cost will be built into the premium so you may be able to save money by removing them or choosing a different policy with a more basic level of cover.
Adding a safe driver – Adding another named driver with a clean licence and several years claim free driving to a young driver's policy could reduce their premium. This is one way a parent can help their child to get lower premiums without breaking the law.
Drive safely – By being careful on the road you will avoid accidents, fines and penalty points, all of which will affect your insurance premium.
-ends-
For further information please contact:

Anders Nilsson or Louisa Marsden at GoCompare on 01633 654 054 / 01633 655 132
Gordon, Jason or Liz at MAW Communications on 01603 505 845
Keep up-to-date with GoCompare on Twitter: @GoCompare
Notes to editors:
*Drivers in London and the North West
**Between the 18th and 24th October 2018 One Poll conducted an online survey among 1000 randomly selected British adults with children aged between 17 and 25 who can drive.
Cars found for sale on Autotrader.co.uk on the 11th of January 2019 within 10 miles of a central Liverpool postcode.
***(£250 vol excess, 7000 miles a year, full time student living at home, newly qualified driver, telematics policy, paying annually).
About GoCompare
GoCompare is a comparison website that enables people to compare the costs and features of a wide variety of insurance policies, financial products and energy tariffs.
GoCompare does not charge people to use its services, and it does not accept advertising or sponsored listings, so all product comparisons are unbiased. GoCompare makes its money through fees paid by the providers of products that appear on its various comparison services when a customer buys through the site.
GoCompare does not sell its customers' data.
When it launched in 2006, it was the first comparison site to focus on displaying policy details rather than just listing prices, with the aim of helping people to make better-informed decisions when buying their insurance. GoCompare has remained dedicated to helping people choose the most appropriate products rather than just the cheapest, and has teamed up with Defaqto, the independent financial researcher, to integrate additional policy information into a number of its insurance comparison services. This allows people to compare up to an extra 30 features of cover.
GoCompare is the only comparison website to be invited to join the British Insurance Brokers' Association (BIBA) and is authorised and regulated by the Financial Conduct Authority (FCA).
For more information visit www.gocompare.com and www.gocomparegroup.com
Contact Information
Louisa Marsden
Senior PR Executive
GoCompare
01633 655 132