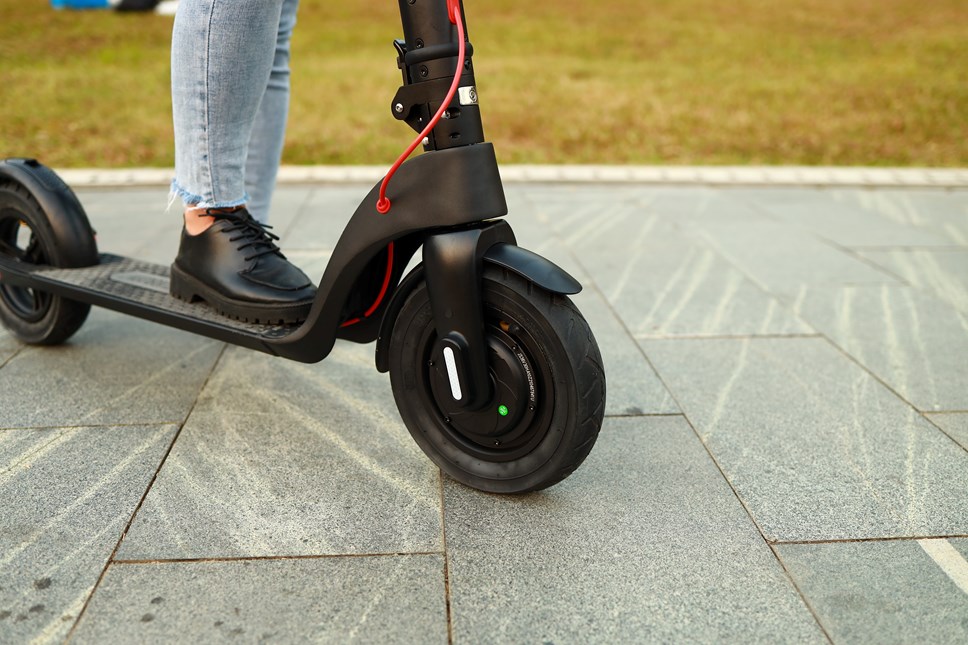 Scooting for points: comparison site warns against illegal e-scooter usage
Summer scooter craze is on with a 147% increase in online searches in the last six months
E-scooters are illegal on pavements, public roads, cycle paths and public spaces, unless they are used as part of a city rental scheme
Drivers face a £300 fine and six penalty points on their licence for using a private e-scooter on public roads, cycle lanes or pavements, as they can't be insured.
The electric scooter craze shows no sign of abating, with online searches increasing by 147%* in the six months to June 2022.
With government backed e-scooter rental trials going on in more than 30 cities around the UK, and a new rental scheme now happening in 10 London boroughs, the Transport Committee is calling on e-scooters to be legalised.
Despite the call for legalisation and increase in trials, GoCompare Bike Insurance is warning people to be aware of the rules and regulations around privately-owned electric scooters before they hit the roads or pavements.
Electric scooters are classed as motor vehicles under the Road Traffic Act 1988 and are subject to the same rules as other motorised vehicles. However, as they cannot be insured for use on public roads, cycle paths and pavements, use of electric scooters on these roads remains illegal and drivers face a £300 fine and six points on their licence, if caught. The UK currently has some of the strictest laws for e-scooters across the world, as shown on Halfords' Planet E-Scooter map.
To drive a rental electric scooter, you have to be at least 16 years old, have the correct driving licence - at least a category Q – where you are allowed to drive two and three-wheeled vehicles without pedals if the engine size is no more than 50cc and the maximum speed doesn't exceed 15.5mph. Insurance for rental e-scooters will be provided by the rental operator and you can ride them in cycle lanes or on roads, but not on pavements.
Ryan Fulthorpe, of GoCompare Car Insurance said: "The popularity of the electric scooter is not going away and despite the increase in rental schemes around the UK and in London, there are many people still using them on public roads, cycle paths and pavements who may be totally unaware that they are breaking the law.
"The lack of ability to properly insure and licence these e-scooters means that they are illegal if not driven on a private road, and so anyone caught driving on a public road and or pavement who has a licence can be fined and given up to six points on their licence.
"The consequences for drivers if caught isn't just the fine and points, and the possible seizure of their scooter, but also the knock-on effect for car, motorbike and van insurance premiums, as any points on a drivers' licence will lead to higher insurance costs. So, think carefully before jumping on that e-scooter to pop to the shops," Ryan added.
Some home insurance policies might cover an electric scooter against theft, but again that would be dependent on the cover details of your home insurance policy so check them carefully as some might exclude cover for motorised contents or include other caveats. There are also specialist insurers that offer public liability and personal accident cover for use on private land, but this cover would not extend if the e-scooter driver drove on public roads or pavements.
For information on how points on your licence can affect your car insurance visit: https://www.gocompare.com/car-insurance/guide/how-driving-convictions-impact-car-insurance/
Police guidance on e-scooters: https://www.met.police.uk/advice/advice-and-information/rs/road-safety/advice-escooters/
- Ends -
Contact Information
Rosie Johns
Notes to editors
For further information please contact:
Lynsey Walden or Kath Chadwick at Gocompare on lynsey.walden@gocompare.com or kathryn.chadwick@gocompare.com.
Keep up-to-date with GoCompare on Twitter; @GoCompare
Notes to editors
*According to a Google trends search of electric scooters on June 22nd.
About GoCompare
GoCompare is a comparison website that enables people to compare the costs and features of a wide variety of insurance policies, financial products and energy tariffs.
It does not charge people to use its services and does not accept advertising or sponsored listings, so all product comparisons are unbiased. GoCompare makes its money through fees paid by the providers of products that appear on its various comparison services when a customer buys through the site.
When it launched in 2006, it was the first comparison site to focus on displaying policy details rather than just listing prices, with the aim of helping people to make better-informed decisions when buying their insurance. It is this approach to comparing products that secured the company an invitation to join the British Insurance Brokers' Association (BIBA) in 2008, and it is still the only comparison site to be a member of this organisation.
GoCompare has remained dedicated to helping people choose the most appropriate products rather than just the cheapest and works with Defaqto, the independent financial researcher, to integrate additional policy information into a number of its insurance comparison services. This allows people to compare up to an extra 30 features of cover.
GoCompare is part of Future Plc and is authorised and regulated by the Financial Conduct Authority (FCA).
More information can be found here www.gocompare.com or here https://www.futureplc.com/brands/.