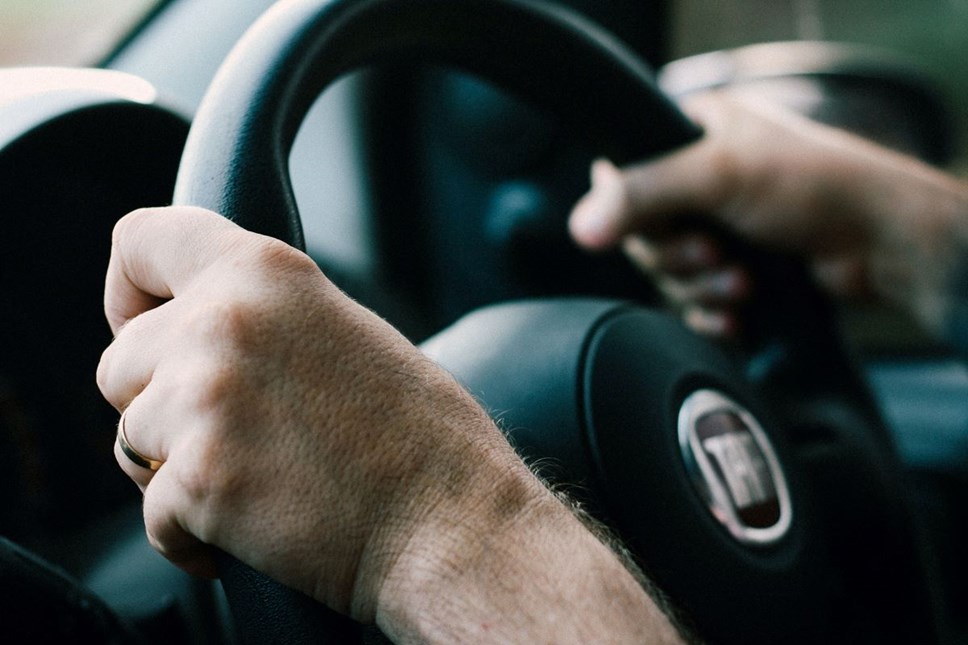 New research reveals the top motoring concerns for 2023
Fuel costs, unforeseen repair bills and potholes are driving us all mad
New research from Go.Compare car insurance has revealed the top concerns for motorists in 2023, with fuel prices and potholes topping the list.
The research asked over 1500 British drivers to select their top five concerns when it comes to driving in 2023, and it's been revealed that the costs of being on the road feature prominently in the top 10 list of motorists' biggest worries, which were as follows:
| | |
| --- | --- |
| Concern | % |
| Fuel costs | 56% |
| Potholes | 48% |
| Having an accident | 36% |
| Unforeseen repair bill | 36% |
| Insurance costs | 36% |
| Breaking down | 34% |
| Affording to drive due to cost-of-living crisis | 30% |
| Road rage | 21% |
| Theft | 19% |
| Car tax | 18% |
Fuel prices (56%) and potholes (48%), which can cause hundreds of pounds worth of damage to a vehicle, topped the list of concerns for motorists. Others in the top five to cause anxiety included having an unforeseen repair bill (36%) and the cost of car insurance (36%). Not far behind, there are many concerned about just being able to afford to drive due to the increased cost of living (30%).
On the safety front, in addition to the dangers posed by potholes, one third (36%) of motorists have concerns about having an accident, while a similar number worry about breaking down (34%) and many are concerned about road rage (21%).
Ryan Fulthorpe, Go.Compare's motoring expert, commented on the research: "Owning and running a car is most definitely one of the biggest financial commitments people make in their everyday lives, so it's not surprising that the financial cost of being on the road will be a concern for many, especially as we are facing increased costs everywhere we turn in the UK.
"While there are some unavoidable expenses when it comes to running a car, there are things you can do to minimise additional costs – for example, using a fuel calculator on longer journeys to make sure you're not overpaying for petrol can help, and of course, shopping around for your car insurance at renewal will also potentially save you money.
"It's clear that as well as the financial implications of running a car, the safety aspect is a worry for many. Hopefully these are concerns that will never come to fruition but if you do break down in your car, or need to make a claim, this is why insurance policies are in place – all of which aim to give you peace of mind so that if the worst happens, you are covered financially and it won't leave you out of pocket."
Go.Compare car insurance has a number of guides that all provide more information about keeping costs low when running a car – which can be found here:
https://www.gocompare.com/motoring/guides/most-fuel-efficient-cars/
https://www.gocompare.com/car-insurance/guide/how-much-does-car-insurance-cost/
-Ends-
Contact Information
Rosie Johns
Notes to editors
Notes to editors
**On 7th-11th April 2023, a survey of 1543 randomly selected motorists from Great Britain was undertaken by Maru Public Opinion and executed by Maru/Blue. For comparison purposes, a probability sample of this size has an estimated margin of error (which measures sampling variability) of +/- 2.5%. The results have been weighted by age, gender, region and social grade to match the population, according to Census data. This is to ensure the sample is representative of the entire adult population of Great Britain. Discrepancies in or between totals are due to rounding.
For further information please contact:
Lynsey Walden – lynsey.walden@gocompare.com
Kath Chadwick – Kathryn.chadwick@gocompare.com
Or you can call 02920 020360.
Keep up-to-date with Go.Compare on Twitter; @Go.Compare
Notes to editors
About Go.Compare
Go.Compare is a comparison website that enables people to compare the costs and features of a wide variety of insurance policies, financial products and energy tariffs.
It does not charge people to use its services and does not accept advertising or sponsored listings, so all product comparisons are unbiased. Go.Compare makes its money through fees paid by the providers of products that appear on its various comparison services when a customer buys through the site.
When it launched in 2006, it was the first comparison site to focus on displaying policy details rather than just listing prices, with the aim of helping people to make better-informed decisions when buying their insurance. It is this approach to comparing products that secured the company an invitation to join the British Insurance Brokers' Association (BIBA) in 2008, and it is still the only comparison site to be a member of this organisation.
Go.Compare has remained dedicated to helping people choose the most appropriate products rather than just the cheapest and works with Defaqto, the independent financial researcher, to integrate additional policy information into a number of its insurance comparison services. This allows people to compare up to an extra 30 features of cover.
Go.Compare is part of Future Plc and is authorised and regulated by the Financial Conduct Authority (FCA).
More information can be found here www.gocompare.com or here https://www.futureplc.com/brands/.