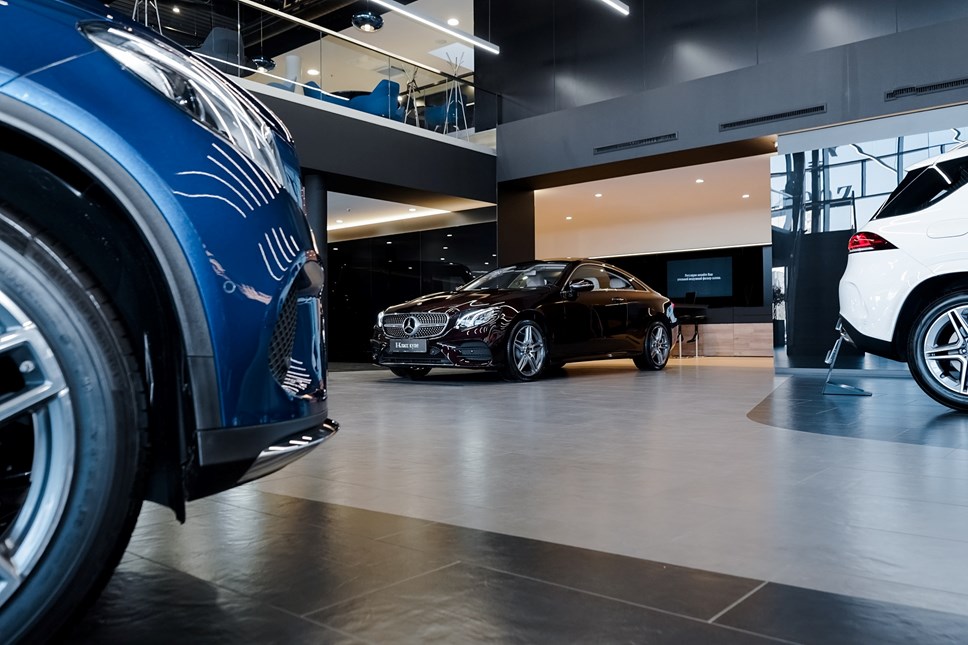 Back to black: nation's favourite car colours revealed
UK drivers like black cars the best, with almost 1 in 5 cars being black
White cars come in second, with silver a close third
Cream, pink, and multi-coloured cars are the LEAST popular
New data from Go.Compare reveals British car owners keep it black and white when it comes to choosing their car's paint job.
Go.Compare car insurance compared 3.6 million MOT records* to reveal which car colours are the most and least popular in 2022 – and black cars reign supreme.

In fact, more than 19% of the UK's cars are black – meaning nearly 1 in 5 people drive a black car. White cars rank a close second at 18%, and in third place, 17% of people have a silver car. The top ten car colours for 2022 are:
| | | |
| --- | --- | --- |
| | Colour | % of total |
| 1 | Black | 19% |
| 2 | White | 18% |
| 3 | Silver | 17% |
| 4 | Blue | 16% |
| 5 | Grey | 13% |
| 6 | Red | 10% |
| 7 | Green | 2% |
| 8 | Orange | 0.7% |
| 9 | Yellow | 0.6% |
| 10 | Beige | 0.6% |
Blue, grey and red cars are also top choices in the UK – taking up between 10% and 16% of the total each. Meanwhile, green cars are only chosen by 2% of UK car owners – and orange, yellow and beige are even less popular.
In last place, the nation's least popular paint job is multi-colour – while surprisingly, pink and cream can also be found in the bottom three. Combined, these three car colours make up just 2.2% of the total.
Ryan Fulthorpe, motoring expert at Go.Compare, said, "There are many reasons people go for different colour cars. It is said that a black car shows off a car's lines and curves more than other colours, and also that you can see how well the car has been looked after because it shows up any scratches or damage.
"White cars are popular as they are usually the cheaper option if you are buying brand new too, some dealerships offer a white paint job at no cost, and white is also a great colour for keeping its occupants and the car itself cool in the summer as it reflects the sun.
"Colour could also affect your car insurance premium too, as the colour of a car can affect its value and so the rarer the colour and the car, the more the premium will cost. Also, if you change the colour of your car, your insurer will deem that as a modification and so your insurance premium could increase as a result – but it is important that you tell them if you do make any changes to the colour of your car, as not doing so could invalidate your insurance."
Ryan added: "But whether you drive a purple Porsche or a black Ford Fiesta, it is always best to shop around for your car insurance before buying the one offered by a main dealer or agreeing to an autorenewal, as that means you will get the cover you want at the price you can afford – and you won't end up in the red!"
-Ends-
For further information please contact:
Lynsey Walden or Kath Chadwick at Go.Compare on lynsey.walden@gocompare.com or kathryn.chadwick@gocompare.com.
Keep up-to-date with GoCompare on Twitter; @GoCompare
Notes to editors
* https://www.data.gov.uk/dataset/e3939ef8-30c7-4ca8-9c7c-ad9475cc9b2f/anonymised-mot-tests-and-results
About Go.Compare
Go.Compare is a comparison website that enables people to compare the costs and features of a wide variety of insurance policies, financial products and energy tariffs.
It does not charge people to use its services and does not accept advertising or sponsored listings, so all product comparisons are unbiased. Go.Compare makes its money through fees paid by the providers of products that appear on its various comparison services when a customer buys through the site.
When it launched in 2006, it was the first comparison site to focus on displaying policy details rather than just listing prices, with the aim of helping people to make better-informed decisions when buying their insurance. It is this approach to comparing products that secured the company an invitation to join the British Insurance Brokers' Association (BIBA) in 2008, and it is still the only comparison site to be a member of this organisation.
Go.Compare has remained dedicated to helping people choose the most appropriate products rather than just the cheapest and works with Defaqto, the independent financial researcher, to integrate additional policy information into a number of its insurance comparison services. This allows people to compare up to an extra 30 features of cover.
Go.Compare is part of Future Plc and is authorised and regulated by the Financial Conduct Authority (FCA).
More information can be found here www.gocompare.com or here https://www.futureplc.com/brands/.
Contact Information
Kathryn Chadwick