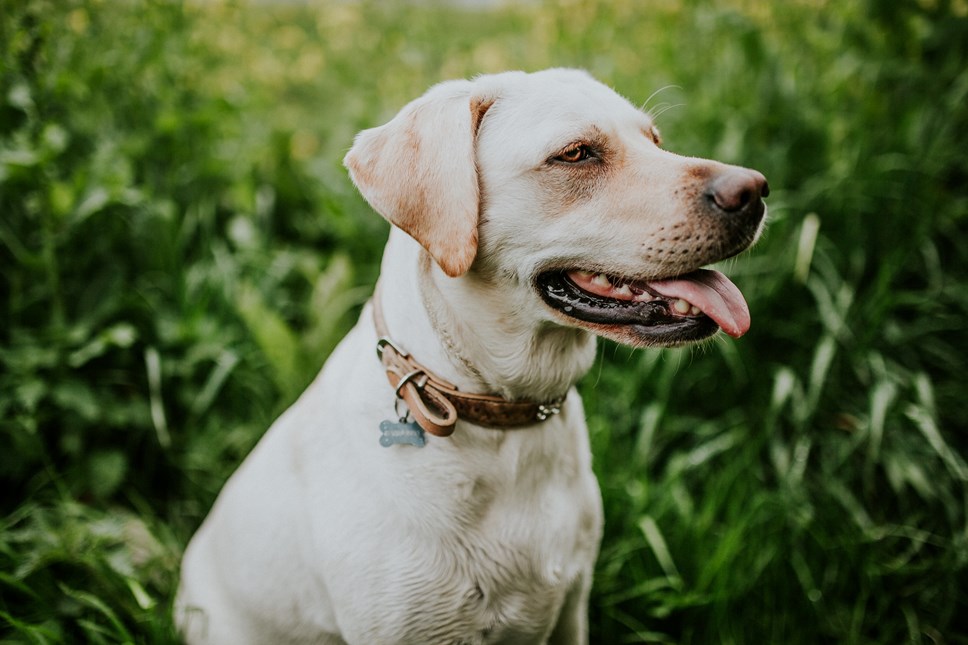 You Bella believe it! GoCompare reveals top 10 cat and dog names for 2022
Bella is once again the number one name for dogs
Meanwhile, Luna holds on as the most popular cat name
Characters Loki, Simba and Nala are all top name choices this year
The comparison experts at GoCompare pet insurance have revealed the most popular pet names for 2022 so far. Based on consumer data, the top 20 list includes the UK's current favourite names for both dogs and cats this year, compared to results from previous years*. According to the data, the most popular names are:
| | | |
| --- | --- | --- |
| | Dog | Cat |
| 1 | Bella | Luna |
| 2 | Luna | Milo |
| 3 | Milo | Bella |
| 4 | Teddy | Simba |
| 5 | Lola | Coco |
| 6 | Poppy | Charlie |
| 7 | Charlie | Nala |
| 8 | Buddy | Loki |
| 9 | Bailey | Lola |
| 10 | Daisy | Daisy |
Bella tops the list as the most popular dog name for the third year running, having overtaken Charlie in 2019. Bella also features as the 3rd favourite name for cats, proving the name's popularity across the board.
While Charlie has slipped down to the 7th most popular dog name, Luna has maintained the number 2 spot and Milo and Teddy have both gone up in the rankings to sit in the top 5.
For cats, Luna is in the number one spot once again, followed by Milo and Bella. The top 10 cat name list also includes two names from Disney's The Lion King – Simba and Nala – as well as mischievous anti-hero Loki. Appearing in only 39th place in 2019, Loki has had a big spike in popularity since, now sitting in position 8.
Ceri McMillan, Pet Insurance expert at GoCompare, said: "We're always fascinated by how dog and cat names rise and fall in popularity, though there are certain trends that really stand the test of time. For many, it seems it's less about following the latest fashion than choosing cherished names.
"Our favourite dog names change the least, with classic options like Bella, Teddy and Buddy often topping the list. On the other hand, it seems we're a little more whimsical when it comes to cat names. We're naming our little lions after Simba and Nala, as well as the 'God of Mischief' Loki – which seems appropriate considering everything our feline friends can get up to!
"We know a lot of thought and care will always be taken when it comes to naming your cherished pet – so we urge pet owners to extend that care by thinking about pet insurance. If the worst were to happen, a good pet insurance policy can ensure your four-legged friend receives the proper care whilst also protecting your savings."
To learn more about pet insurance and the types of cover available, visit: https://www.gocompare.com/pet-insurance/
-Ends-
* Data source: GoCompare consumer quotes data, 01 January 2019 – 12 July 2022.
Contact Information
Lynsey Walden
Notes to editors
For further information please contact:
Lynsey Walden on lynsey.walden@gocompare.com, or Kath Chadwick on Kathryn.chadwick@gocompare.com.
About GoCompare
GoCompare is a comparison website that enables people to compare the costs and features of a wide variety of insurance policies, financial products and energy tariffs.
It does not charge people to use its services and does not accept advertising or sponsored listings, so all product comparisons are unbiased. GoCompare makes its money through fees paid by the providers of products that appear on its various comparison services when a customer buys through the site.
When it launched in 2006, it was the first comparison site to focus on displaying policy details rather than just listing prices, with the aim of helping people to make better-informed decisions when buying their insurance. It is this approach to comparing products that secured the company an invitation to join the British Insurance Brokers' Association (BIBA) in 2008, and it is still the only comparison site to be a member of this organisation.
GoCompare has remained dedicated to helping people choose the most appropriate products rather than just the cheapest and works with Defaqto, the independent financial researcher, to integrate additional policy information into a number of its insurance comparison services. This allows people to compare up to an extra 30 features of cover.
GoCompare is part of Future Plc and is authorised and regulated by the Financial Conduct Authority (FCA).
More information can be found here www.gocompare.com or here https://www.futureplc.com/brands/.