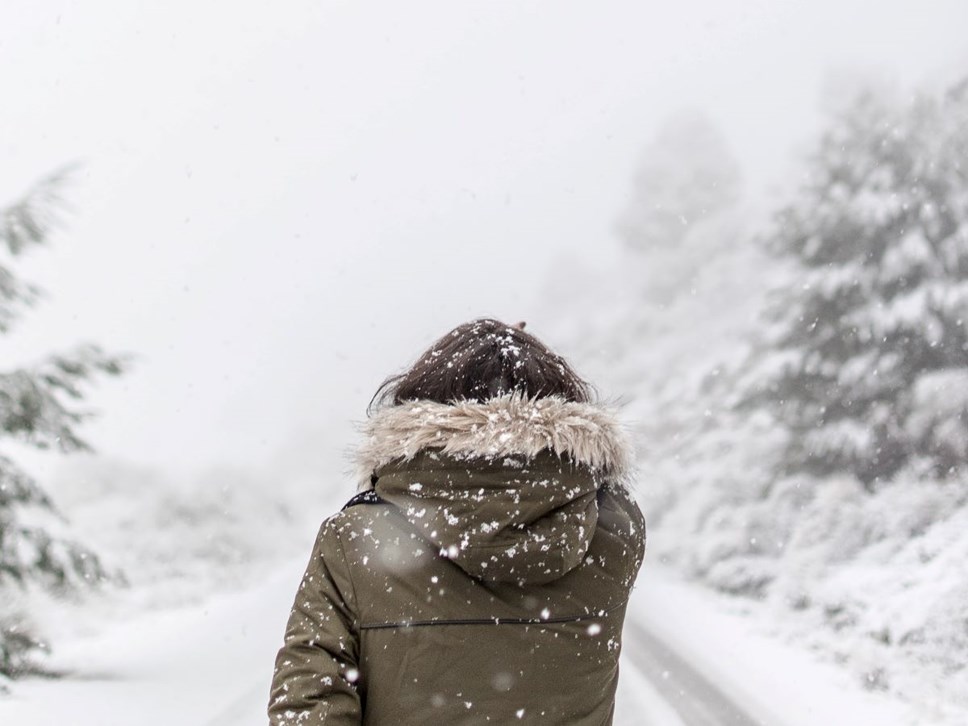 Winter weather warning: how to protect homes from ice and snow
Spring might not have sprung just yet – with the Met office warning that parts of the UK could be facing icy conditions today and tomorrow (March 6th and 7th) – and Go.Compare is warning homeowners to take proper precautions.
Go.Compare's experts say that checking that insurance policies are up to scratch should be on the top of householders' list, as well as taking steps to protect and secure your home ahead of any cold snap.
Ceri McMillan, Go.Compare's home insurance expert said: "With a yellow warning for ice and snow now in place across parts of the UK, we're advising people to get their homes ready for the wintery weather – as well as checking insurance policies provide the necessary cover.
"Snow and ice can cause a number of issues in the home – including blocked drains, ruptured pipes and electrical failures. Go.Compare has put together a winter weather checklist to help homeowners make sure they're as prepared as they can be in advance of adverse weather:
Insulate loft spaces, water tanks, pipes, and outdoor taps to help prevent them freezing.
Check your home's exterior for any damage and repair it as soon as you can – replace cracked windows, fix any leaks on the roof, clear out the gutters, and replace any damaged sections you see. Get the professionals in, if you don't feel confident about the repairs.
Look after your boiler – get it serviced regularly in-line with manufacturer guidance, and check radiators and thermostats are working well.
Protect outdoor structures like sheds by repairing any damage, replacing rotten wood and weather-proofing as best you can.
Stock up on torches, blankets and other essentials in case of a power cut.
Ceri continued: "Checking your home insurance policy to ensure that you have the proper cover should your home be damage by adverse weather conditions, whether that be rain, wind or snow, is really important.
"Cover can vary widely, so check the details of your policy carefully. If you don't have the cover you need, we always recommend comparing your home insurance options online, as this is the quickest way to compare the options available to you and find a policy that suits your needs – as well as your budget."
Find further information on home cover for emergencies, here: https://www.gocompare.com/home-insurance/home-emergency-cover/.
-Ends-
Contact Information
Rosie Johns
Notes to editors
For further information please contact:
Lynsey Walden or Kath Chadwick at Go.Compare on lynsey.walden@gocompare.com or kathryn.chadwick@gocompare.com.
Keep up-to-date with Go.Compare on Twitter; @GoCompare
Notes to editors
About Go.Compare
Go.Compare is a comparison website that enables people to compare the costs and features of a wide variety of insurance policies, financial products and energy tariffs.
It does not charge people to use its services and does not accept advertising or sponsored listings, so all product comparisons are unbiased. Go.Compare makes its money through fees paid by the providers of products that appear on its various comparison services when a customer buys through the site.
When it launched in 2006, it was the first comparison site to focus on displaying policy details rather than just listing prices, with the aim of helping people to make better-informed decisions when buying their insurance. It is this approach to comparing products that secured the company an invitation to join the British Insurance Brokers' Association (BIBA) in 2008, and it is still the only comparison site to be a member of this organisation.
Go.Compare has remained dedicated to helping people choose the most appropriate products rather than just the cheapest and works with Defaqto, the independent financial researcher, to integrate additional policy information into a number of its insurance comparison services. This allows people to compare up to an extra 30 features of cover.
Go.Compare is part of Future Plc and is authorised and regulated by the Financial Conduct Authority (FCA).
More information can be found here www.gocompare.com or here https://www.futureplc.com/brands/.