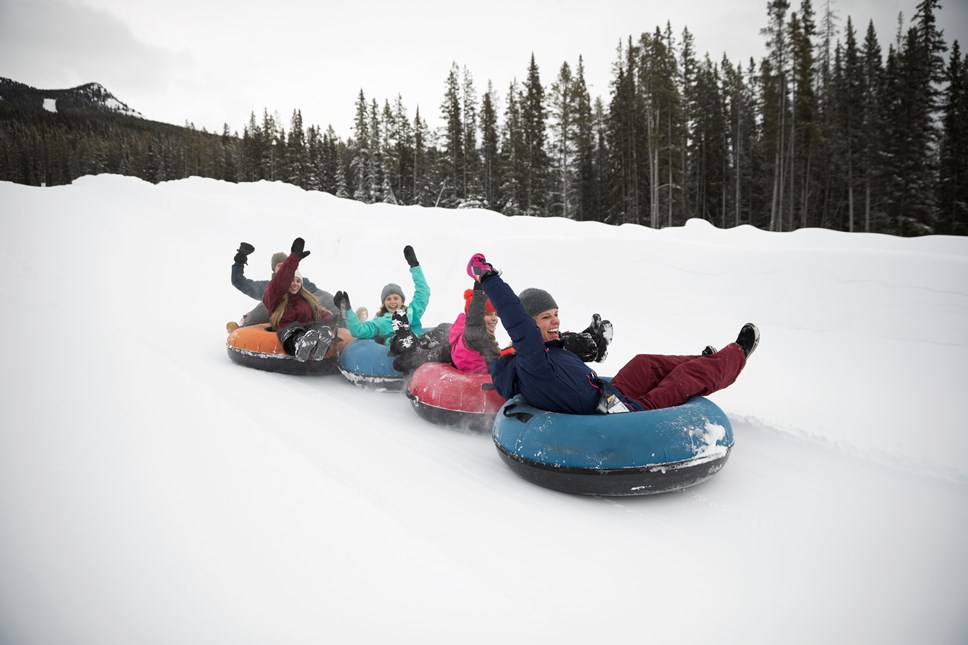 Winter sports on the upwards slope?
GoCompare data reveals a 95% increase in travel insurance sales with Winter Sports cover
GoCompare Travel Insurance has seen a 95% increase in people buying travel insurance policies with Winter Sports cover.*
According to the data, France is the top destination for those buying the specialist cover on their travel insurance, with six out of the top ten ski resorts all being based in France.
But on the back of this increase, GoCompare is warning travellers planning on hitting the slopes this winter that a standard travel insurance policy probably won't cover you.
Richard Jones, from GoCompare Travel Insurance, said: "Coronavirus has hugely impacted foreign travel over the last 18-24 months, so it's great to see people venturing back onto the slopes and preparing themselves with the right sort of cover. But with an increase in people looking to visit these skiing destinations, it's worth reminding travellers that a standard travel insurance policy may not provide the right level of cover for this type of holiday.
"Anyone planning a winter sporting holiday will need to take out extra cover on their insurance and this is because, in the eyes of an insurer, a ski break is considered as a higher risk for injuries and accidents than a holiday where you're going to be sunbathing by a pool."
Winter sports cover can be purchased as an add-on to a traditional travel insurance policy and provides cover for things such as:
Equipment: If your skis, equipment or snowboard is lost, stolen or damaged.
Piste closures: You can claim back money if the slopes are closed for a certain amount of time – this will vary across providers so it's important to check the small print to see if your cover is right for you.
Personal liability: If your actions injure somebody and they decide to take the case to court.
Ski passes and replacement equipment hire: This will cover the cost to replace a lost ski pass or if you need to hire replacement equipment if something has happened.
Richard continued: "While winter sports cover does provide additional protection against the above, there are also some exclusions that those taking to the slopes need to be aware of. This includes any accidents that take place where you were under the influence of alcohol or weren't using the right equipment, or if you take part in a sport that isn't covered under your policy.
"As with any type of insurance, it's important that you check the levels of cover before you go as it will vary across insurers. For example, even if your policy does cover winter sports, there are certain activities such as off piste skiing that won't always be covered, so it's crucial that you check the small print before you travel.
"Now more than ever, checking the terms and conditions of your travel insurance is absolutely crucial – travellers should absolutely make sure they are covered for all eventualities. Most insurance providers cover you for medical expenses and repatriation as a result of falling ill with Coronavirus, but Covid cover does vary between insurers – some companies now provide enhanced Covid cover so it's worth spending a bit of extra time ensuring that you have the right protection in place."
More information about this can be found here: https://www.gocompare.com/travel-insurance/guide/coronavirus/.
For more information about travel insurance and winter sports cover, go to https://www.gocompare.com/travel-insurance/ski-and-winter-sports-insurance/.
ENDS
For further information please contact:
Lynsey Walden or Kath Chadwick at GoCompare on lynsey.walden@gocompare.com or kathryn.chadwick@gocompare.com.
Keep up-to-date with GoCompare on Twitter; @GoCompare
Notes to editors
*Data is based on week on week travel insurance sales between the week commencing January 3rd and the week commencing January 10th.
About GoCompare
GoCompare is a comparison website that enables people to compare the costs and features of a wide variety of insurance policies, financial products and energy tariffs.
It does not charge people to use its services and does not accept advertising or sponsored listings, so all product comparisons are unbiased. GoCompare makes its money through fees paid by the providers of products that appear on its various comparison services when a customer buys through the site.
When it launched in 2006, it was the first comparison site to focus on displaying policy details rather than just listing prices, with the aim of helping people to make better-informed decisions when buying their insurance. It is this approach to comparing products that secured the company an invitation to join the British Insurance Brokers' Association (BIBA) in 2008, and it is still the only comparison site to be a member of this organisation.
GoCompare has remained dedicated to helping people choose the most appropriate products rather than just the cheapest and works with Defaqto, the independent financial researcher, to integrate additional policy information into a number of its insurance comparison services. This allows people to compare up to an extra 30 features of cover.
GoCompare is part of Future Plc and is authorised and regulated by the Financial Conduct Authority (FCA).
More information can be found here www.gocompare.com or here https://www.futureplc.com/brands/.
Contact Information
Lynsey Walden