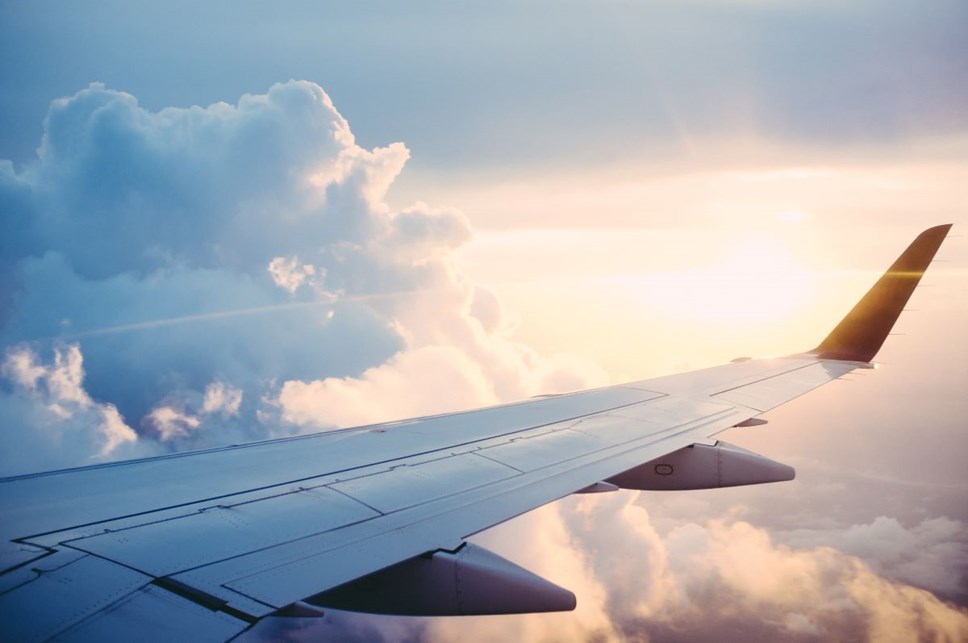 Too close to the sun: Getting sunburnt is travellers' most common holiday mistake
40% of travellers admit to getting sunburnt while on holiday abroad
Booking bad accommodation is the second most common mistake made by holidaymakers
Around one in ten admit to getting too drunk while on holiday
A new survey from Go.Compare has revealed that getting sunburnt is the most common mistake made by travellers when holidaying abroad.[1]
The comparison site asked 2,000 Brits about the mistakes they make most often during their travels. A massive 40% owned up to getting sunburnt while they were enjoying their time away, far more than any other error on the list.
The full top 10 can be found below:
Getting sunburnt - 40%
Booking bad accommodation - 14%
Getting too drunk - 11%
Getting lost - 11%
Forgetting to tell the bank about going overseas - 10%
Forgetting to pack swimwear/item of clothing - 7%
Losing a valuable item - 6%
Getting charged for excess baggage - 5%
Getting locked out of the hotel room - 5%
Buying something that turned out to be fake - 3%
The second most-picked holiday mishap, chosen by 14% of survey respondents, was booking bad accommodation. This was especially common among baby boomers (people born between 1946-64), as 15% of this generation admitted to having done this, slightly more than others. Unfortunately, this type of blunder can affect the entire stay, highlighting that research is a vital step in planning a trip abroad.
Just over one in 10 (11%) lived up to Brits' reputation for binge drinking while on holiday, confessing that they're guilty of getting too drunk while enjoying their time away. The same percentage admitted to getting lost, an all too easy mistake to make when exploring new surroundings.
A tenth of respondents (10%) forgot to tell their bank that they were going overseas. This is a mistake that Gen X (1965-81) are rather good at avoiding, as only 6% of them said they have done this, compared to 10% or more of other generations. This can be a crucial error if made, as banks may interpret the card's activity as suspicious if used abroad, potentially causing it to be blocked.
Forgetting to pack swimwear or another item of clothing is a mistake made by 7% of respondents. Meanwhile, losing something valuable throughout the holiday was picked by 6%, arguably a far more devastating misstep, especially if the loss carries sentimental value.
Other mishaps made by Brits while on a holiday abroad include getting locked out of the hotel room (5%), being charged for excess baggage (5%), and missing a flight (3%).
Ceri McMillan, travel insurance expert at Go.Compare, said: "Nobody plans on making a mistake when they go on their holiday abroad. While a bit of preparation can stop you from overindulging or getting sunburnt, some things may be simply out of your control. Given that mistakes can happen to even the most well-prepared travellers, it's important to have contingency measures in place.
"For this reason, getting a travel insurance policy can prove to be an invaluable purchase for when things don't go to plan, providing some much-needed compensation to help save the trip."
More information can be found on Go.Compare's website.
-ENDS-
Notes to editors - about the data:
[1] To collect the data in this report, we ran a YouGov Survey of 2000 UK adults on 10 June 2023. Respondents were selected at random across several demographics. All statistics were sourced from this survey unless otherwise stated.
Contact Information
Lynsey Walden
Notes to editors
About Go.Compare
Go.Compare is a comparison website that enables people to compare the costs and features of a wide variety of insurance policies, financial products and energy tariffs.
It does not charge people to use its services and does not accept advertising or sponsored listings, so all product comparisons are unbiased. Go.Compare makes its money through fees paid by the providers of products that appear on its various comparison services when a customer buys through the site.
When it launched in 2006, it was the first comparison site to focus on displaying policy details rather than just listing prices, with the aim of helping people to make better-informed decisions when buying their insurance. It is this approach to comparing products that secured the company an invitation to join the British Insurance Brokers' Association (BIBA) in 2008, and it is still the only comparison site to be a member of this organisation.
Go.Compare has remained dedicated to helping people choose the most appropriate products rather than just the cheapest and works with Defaqto, the independent financial researcher, to integrate additional policy information into a number of its insurance comparison services. This allows people to compare up to an extra 30 features of cover.
Go.Compare is part of Future Plc and is authorised and regulated by the Financial Conduct Authority (FCA). More information can be found here www.gocompare.com or here https://www.futureplc.com/brands/.