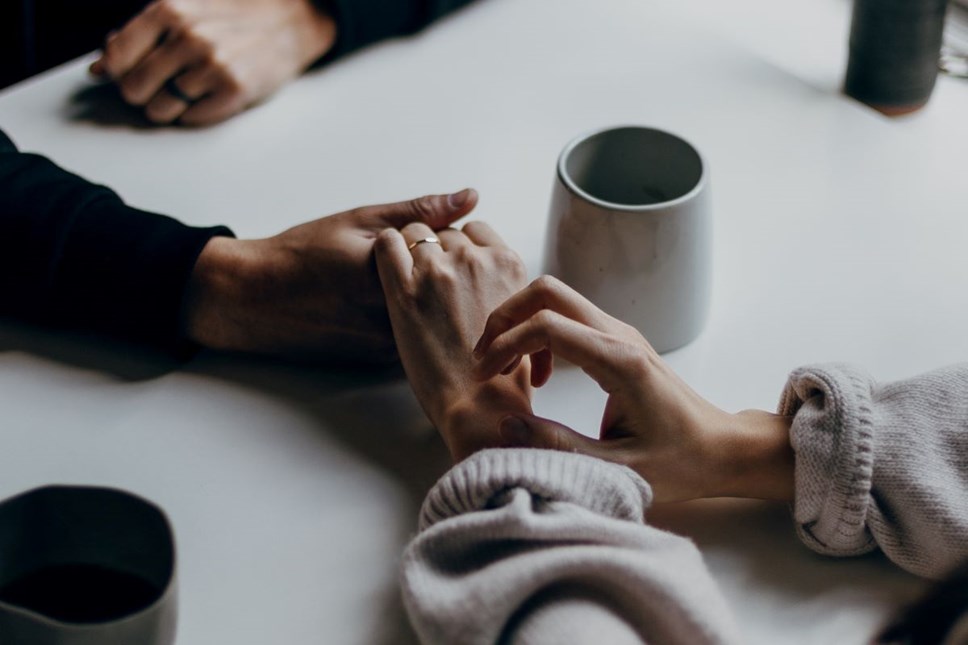 Three out of five Brits are anticipating a difficult year financially, according to new research from Go.Compare
25% are seriously concerned about their finances in 2023
15% will start the year with credit card debt
18- to 24-year-olds most optimistic, with 68% expecting a good year financially
New research from Go.Compare has discovered the UK's top five financial concerns* as we start the new year, with spending less on outgoings and saving into a deposit account topping the table.
More than 2,000 UK adults were surveyed by the comparison site and found that 58% of those questioned admitted they were anticipating a difficult year financially, with nearly three quarters (72%) of those aged 55 to 64 expecting to feel the pinch most, out of all age groups.
Those aged between 18 and 24 were the most optimistic about their finances for 2023, with 68% saying they anticipated a good year financially.
According to the research, the UK's top five financial objectives for 2023 were:
| | |
| --- | --- |
| The UK's top five financial resolutions | % |
| Save money on outgoings | 33% |
| Save into a deposit/savings account | 19% |
| Get out of debt, reduce loans and credit card costs | 17% |
| Shop around for insurance | 14% |
| Give money to charity | 12% |

Those aged between 25 and 34 had the most financial concerns overall for 2023. In this age group, 40% were looking to cut back outgoings, while a third admitted they were seriously concerned about their finances, compared with 25% across all age groups. Fourteen percent of Brits aged between 25 and 34 also said they were concerned about going into mortgage arears in 2023.
According to the study, it seems that the youngest generation are most likely to plan for the future, with 26% looking to save – the highest out of any age group. Those aged between 18 to 24 are also the most altruistic, with a quarter looking to give money to charity in 2023 – again the most out of any group surveyed.
Matt Sanders, Head of Money at Go.Compare, said of the survey results:
"It is really concerning that so many people are fearful of the year ahead financially. The cost-of-living crisis is having a real effect on people's mental health, with our survey showing that many of us are seriously worried about what the next year has in store.
"But it's great to see that the younger generation are looking to save some money, as well as give some to charity – at a time when they will also be feeling the pinch."
Matt continued: "January is a great time to sit down and have a good look at your finances. What are you paying for that you don't use and don't need, can you shop somewhere cheaper for groceries, can you take your own food to work for lunch, do you need that additional TV streaming service? While you may only save a few pounds here and there, in the round they could add up to a substantial saving.
"It was also encouraging to see that shopping around for insurance is in the top five financial plans, as that's an easy way to save a bit of money. If you are spending on credit cards, make sure you pay that debt off as soon as possible so you don't incur interest, and keep an eye on credit card interest rates to ensure you are getting the best deal. If it makes financial sense to do so, consider transferring your balance to an interest-free card – again, ensuring you pay off that balance before you incur any interest costs."
"The most important message about managing your finances this year is to not bury your head in the sand, if you are concerned about any debt, be it credit card, energy or mortgage arrears, contact your provider or bank and speak to them about a payment plan. Or, you can contact one of the many debt charities out there, such as the Money Helper (formerly the Money Advice Service), who will help you make a plan to get debt free." Matt added.
For more information about saving on outgoings and other practical money saving guidance, visit: https://www.gocompare.com/savings/money-saving-tips/.
-Ends-
Contact Information
Rosie Johns
Notes to editors
Notes to editors
*Between 6th and 9th December 202, an online survey of 2,004 randomly selected Great British adults was executed by Maru/Blue. For comparison purposes, a probability sample of this size has an estimated margin of error (which measures sampling variability) of +/- 2.1%. The results have been weighted by age, gender, region and social grade to match the population, according to Census data. This is to ensure the sample is representative of the entire adult population of Great Britain. Discrepancies in or between totals are due to rounding.
-Ends-
For further information please contact:
Lynsey Walden on lynsey.walden@futurenet.com, or Kath Chadwick on Kathryn.chadwick@futurenet.com.
About Go.Compare
Go.Compare is a comparison website that enables people to compare the costs and features of a wide variety of insurance policies, financial products and energy tariffs.
It does not charge people to use its services and does not accept advertising or sponsored listings, so all product comparisons are unbiased. Go.Compare makes its money through fees paid by the providers of products that appear on its various comparison services when a customer buys through the site.
When it launched in 2006, it was the first comparison site to focus on displaying policy details rather than just listing prices, with the aim of helping people to make better-informed decisions when buying their insurance. It is this approach to comparing products that secured the company an invitation to join the British Insurance Brokers' Association (BIBA) in 2008, and it is still the only comparison site to be a member of this organisation.
Go.Compare has remained dedicated to helping people choose the most appropriate products rather than just the cheapest and works with Defaqto, the independent financial researcher, to integrate additional policy information into a number of its insurance comparison services. This allows people to compare up to an extra 30 features of cover.
Go.Compare is part of Future Plc and is authorised and regulated by the Financial Conduct Authority (FCA).
More information can be found here www.gocompare.com or here https://www.futureplc.com/brands/.