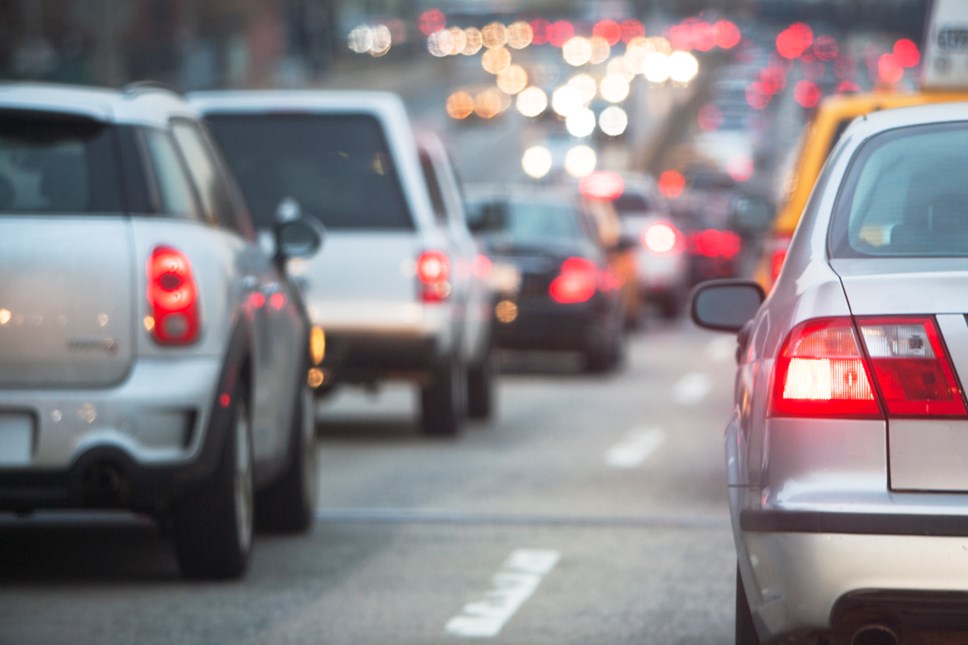 The perks and perils of personalised plates - is yours protected?
95% of car insurance policies DON'T cover the loss of a number plate
Personalised plate owners could lose their custom plate if their car is written off
With new 2023 number plates becoming available from September 1st, and new options for personalised number plates entering the market, Go.Compare car insurance is encouraging people to check their insurance policy before they make a pricey purchase.
September 1st marked the arrival of the new '73' plate, the new age identifier appearing after the area code on all cars registered from the 1st of the month.
You can purchase a personalised number plate from the DVLA, with plates starting at £250. But this figure can quickly rise as demand for a plate increases. The most expensive plate sold worldwide is unsurprisingly, '1', which sold in 2008 in Dubai for 52m AED, the equivalent of around £7.2 million.
While your personalised plate purchases might not cost you quite as much, Go.Compare car insurance is warning drivers that their valuable plates may be at risk if the proper insurance isn't in place, or if they don't act quickly enough in the unfortunate event that their car is written off and/or scrapped.
Go.Compare car insurance analysed 317 car insurance policies, and found that 302 don't cover the loss of a personal plate.* Of the 15 providing cover, the sum insured varies, with one insurer providing cover up to £500, and 14 insurers giving cover of £5,000 or more for the cost of the loss of the plate.
Ryan Fulthorpe, Go.Compare car insurance expert, said: "We are continuing to see personalised plates growing in popularity, but drivers need to think about how they are going to protect them. As personalised plates are a pricey purchase, we don't want people to be out of pocket because they weren't protected properly.
"Like all registration plates, personalised plates move with the vehicle they are assigned to, not the person who purchased it. This means that if your car is written off and your car is scrapped, then the number plate can disappear with it. To protect it you must arrange for the number to be transferred to another vehicle or retained on a certificate in sufficient time before your claim is settled."
Ryan added: "It is also important to be aware that if your car and personalised plate are stolen (and not recovered), you will have to wait six months to get the number plate back and you will have to report it as stolen to the DVLA. You then have two years and six months to claim it. You will also have to prove that the car had a valid MOT and tax at the time of the theft to claim the personalised number plate.
"When you make an insurance claim for the cost of your car following a total loss or write-off, the insurer owns both the vehicle and its registration number – and this also applies to personalised plates. As the claimant, you can repurchase your registration number from the insurer, if they still own it, for no more than the settlement price. However, if your insurer has already disposed of your vehicle, then all rights to the registration plate go with the vehicle.
"In this case, you will need to contact the DVLA and your insurer to let them know you want to keep the plate. The insurer will then write a letter of non-interest and send it to the DVLA. As the registered keeper, you will have to pay a retention fee to keep the plate if you don't have another vehicle to transfer it to."
Ryan continued: "When you register a personalised plate to a vehicle, remember to tell your insurer immediately, otherwise your policy could be invalidated. As so many insurance policies do not cover the loss of personalised number plates, it's also extra important to check the fine print and make sure you have the cover you need before splashing out on a personalised plate."
For information on number plates visit: https://www.gocompare.com/motoring/guides/number-plates/
-Ends-
For further information please contact:
Lynsey Walden – lynsey.walden@gocompare.com
Kath Chadwick – Kathryn.chadwick@gocompare.com
Or you can call 02920 020360.
Keep up-to-date with GoCompare on Twitter; @GoCompare
Notes to Editor
*Data Source: Defaqto Matrix of 317 comprehensive car insurance policies (August 29th 2023) – from Defaqto, one of the UK's most trusted sources of financial product and market intelligence. Percentages are rounded up to the nearest whole number.
About GoCompare
GoCompare is a comparison website that enables people to compare the costs and features of a wide variety of insurance policies, financial products and energy tariffs.
It does not charge people to use its services and does not accept advertising or sponsored listings, so all product comparisons are unbiased. GoCompare makes its money through fees paid by the providers of products that appear on its various comparison services when a customer buys through the site.
When it launched in 2006, it was the first comparison site to focus on displaying policy details rather than just listing prices, with the aim of helping people to make better-informed decisions when buying their insurance. It is this approach to comparing products that secured the company an invitation to join the British Insurance Brokers' Association (BIBA) in 2008, and it is still the only comparison site to be a member of this organisation.
GoCompare has remained dedicated to helping people choose the most appropriate products rather than just the cheapest and works with Defaqto, the independent financial researcher, to integrate additional policy information into a number of its insurance comparison services. This allows people to compare up to an extra 30 features of cover.
GoCompare is part of Future Plc and is authorised and regulated by the Financial Conduct Authority (FCA).
More information can be found here www.gocompare.com or here https://www.futureplc.com/brands/.
Contact Information
Kathryn Chadwick