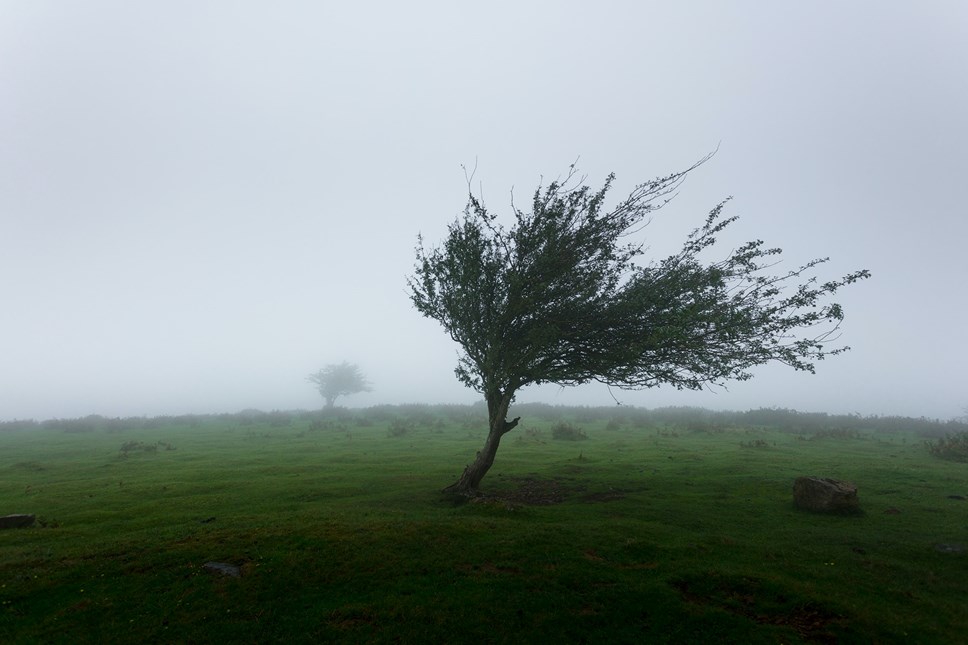 Take cover as storms hit UK – prepare your home ahead of predicted blasts this weekend
As the Met Office issues a yellow weather warning of high winds for most of the UK this Saturday, GoCompare home insurance is urging Brits to check their buildings insurance policies to check that they are properly protected from storm damage.
Forecasters are predicting winds of up to 70 miles per hour in coastal regions, with gusts of around 50 miles per hour expected in more inland areas, starting in Scotland on Friday and moving down to affect the majority of the UK throughout Saturday.*
Hannah Isitt, GoCompare's home insurance expert, said: "No one will be happy to see these weather warnings in place, and with high winds comes the risk of damage to gardens, houses and outbuildings.
"If you're a homeowner, it's important to check your policy documents to understand what cover you have in place. If it's safe to do so, you should make sure garden items and shed and outbuildings are secure. If in doubt, get some expert advice."
GoCompare home insurance has researched the market** to see how many home buildings and home contents insurance policies cover such events and found that damage to buildings because of a storm is deemed as a standard peril by insurers, and so the majority of policies will cover it as a matter of course. But if the contents of your garden, such as plants or shrubs are damaged due to extreme weather, while a few do offer this cover, the majority don't. Out of 321 building insurance products on the market, only seven – just over 2% of policies - cover storm damage to fences, which means that those policies specifically cover damage to fences, but again four policies who offer this specific cover will only cover the fences if storm damage has also occurred to the main building of the home and its garages or outbuildings at the same time.
When it comes to contents insurance, again it is important to check your cover ahead of these wintery months, because you may think that contents in the open and plants in the garden would be covered by storm damage, but again, this is not necessarily true. It is down to individual insurers and the individual policies as to whether storm damage is covered, as extreme weather is not deemed a general peril for contents insurance.
Hannah continued: "If your home is unfortunately damaged during a weather incident, it's important that you make a note of the time and date so you can inform your insurer should you need to claim. Most have some specifications as to what they deem a weather-related incident, so ensuring you have it all written down will help you if you need to make a claim. Also take some photos or a video of the damage as soon as it is safe to do so, which you can again share with the insurer when you make a claim.
"Another thing worth considering is that a storm can highlight problems with your home due to lack of maintenance or wear and tear – so if your roof was in a bad state of repair and damage occurs during a storm or high winds which wouldn't have happened if the roof had been properly maintained, then the likelihood is that you would not be covered for this.
"But above all this weekend, stay safe and watch the weather from a warm and secure place - your front window."
GoCompare home insurance has written a guide on what homeowners should do if they need to make a claim for storm or weather damage as well as some simple steps you can take to weather protect your house: https://www.gocompare.com/home-insurance/weather-damage-and-home-insurance/.
-Ends-
Lynsey Walden or Kath Chadwick at Gocompare on lynsey.walden@gocompare.com or kathryn.chadwick@gocompare.com.
Keep up-to-date with GoCompare on Twitter; @GoCompare
Notes to editors
*https://www.metoffice.gov.uk/weather/warnings-and-advice/uk-warnings#?date=2021-11-24
** Source: Defaqto Matrix of 321 home buildings insurance policies and 356 home contents insurance policies – instant and unbiased market and competitor intelligence, from independent financial researcher Defaqto (24th November 2021). Percentages are rounded up to the nearest whole number.
About GoCompare
GoCompare is a comparison website that enables people to compare the costs and features of a wide variety of insurance policies, financial products and energy tariffs.
It does not charge people to use its services and does not accept advertising or sponsored listings, so all product comparisons are unbiased. GoCompare makes its money through fees paid by the providers of products that appear on its various comparison services when a customer buys through the site.
When it launched in 2006, it was the first comparison site to focus on displaying policy details rather than just listing prices, with the aim of helping people to make better-informed decisions when buying their insurance. It is this approach to comparing products that secured the company an invitation to join the British Insurance Brokers' Association (BIBA) in 2008, and it is still the only comparison site to be a member of this organisation.
GoCompare has remained dedicated to helping people choose the most appropriate products rather than just the cheapest and works with Defaqto, the independent financial researcher, to integrate additional policy information into a number of its insurance comparison services. This allows people to compare up to an extra 30 features of cover.
GoCompare is part of Future Plc and is authorised and regulated by the Financial Conduct Authority (FCA).
More information can be found here www.gocompare.com or here https://www.futureplc.com/brands/.
Contact Information
Kathryn Chadwick