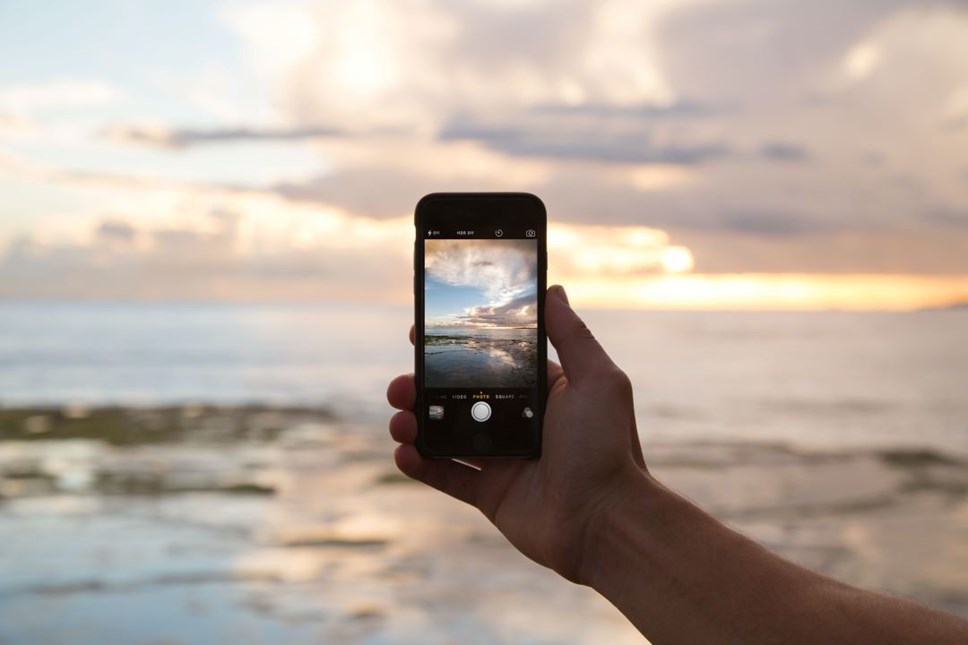 Summer break blunders: a third could be putting their home at risk by posting on social media
New research1 from GoCompare home insurance reveals that almost a third of people with a social media account could be putting their homes at unnecessary risk by posting their holiday photos on social media platforms.
The research, which asked over 2000 people about their social media habits, found that 30% of people with a social media account post their holiday photos while they're away, and a further 23% say they post pictures but wait until they're back home to do so.
In light of these new findings, GoCompare is warning people to avoid posting their sun snaps until they get home.
Ceri McMillan, from GoCompare Home Insurance commented: "Now that various lockdowns have lifted and restrictions eased, everyone is understandably keen to get away and make up for lost time. And posting pictures from paradise is also tempting when you're relaxing by the pool or taking in the local sights.
"The last thing we'd want to do is spoil anyone's fun while they're soaking up the sun, but we'd recommend holding off from uploading anything to social media until you're back home. Ultimately any photos or posts that let people know your home is unoccupied could be creating a potential opportunity for thieves, especially if your profile isn't set to private. And if the worst does happen, you could invalidate your home insurance and have your claim refused.
"While insurers don't explicitly say that posting on social media will invalidate your insurance, as a policyholder, you have an obligation to take steps to keep your belongings secure, and posting publicly that your property is empty could be deemed as not taking the proper precautions to protect your home."
The experts at GoCompare have recommended the following steps to keep your home secure while you head for the sun this summer:
Consider cancelling any regular deliveries, securing your valuables and locking everything up before you go. The last thing you want is a parcel sat outside your front door for a week, advertising that you've not been at home.
Ask a neighbour or someone you trust to switch lights on and off, open and shut curtains, and pick up your post.
Plug in timers to trigger lamps, and turn TVs and radios on and off.
And try not to post about your trip on social media.
For more information about home security and insurance, please visit: https://www.gocompare.com/home-insurance/guide/security/.
-Ends-
Contact Information
Rosie Johns
Notes to editors
For further information, please contact:
Lynsey Walden or Kath Chadwick at Gocompare on lynsey.walden@gocompare.com or kathryn.chadwick@gocompare.com.
Keep up-to-date with GoCompare on Twitter; @GoCompare
Notes to editors
*1On 5th-8th August 2022, a survey of 2,079 randomly selected Great British adults was executed by Maru/Blue. For comparison purposes, a probability sample of this size has an estimated margin of error (which measures sampling variability) of +/- 2.1%. The results have been weighted by age, gender, region and social grade to match the population, according to Census data. This is to ensure the sample is representative of the entire adult population of Great Britain. Discrepancies in or between totals are due to rounding.
**https://www.statista.com/statistics/956906/burglaries-in-england-and-wales/#:~:text=In%202021%2F22%20there%20were,burglaries%20in%20this%20time%20period.
About GoCompare
GoCompare is a comparison website that enables people to compare the costs and features of a wide variety of insurance policies, financial products and energy tariffs.
It does not charge people to use its services and does not accept advertising or sponsored listings, so all product comparisons are unbiased. GoCompare makes its money through fees paid by the providers of products that appear on its various comparison services when a customer buys through the site.
When it launched in 2006, it was the first comparison site to focus on displaying policy details rather than just listing prices, with the aim of helping people to make better-informed decisions when buying their insurance. It is this approach to comparing products that secured the company an invitation to join the British Insurance Brokers' Association (BIBA) in 2008, and it is still the only comparison site to be a member of this organisation.
GoCompare has remained dedicated to helping people choose the most appropriate products rather than just the cheapest and works with Defaqto, the independent financial researcher, to integrate additional policy information into a number of its insurance comparison services. This allows people to compare up to an extra 30 features of cover.
GoCompare is part of Future Plc and is authorised and regulated by the Financial Conduct Authority (FCA).
More information can be found here www.gocompare.com or here https://www.futureplc.com/brands/.