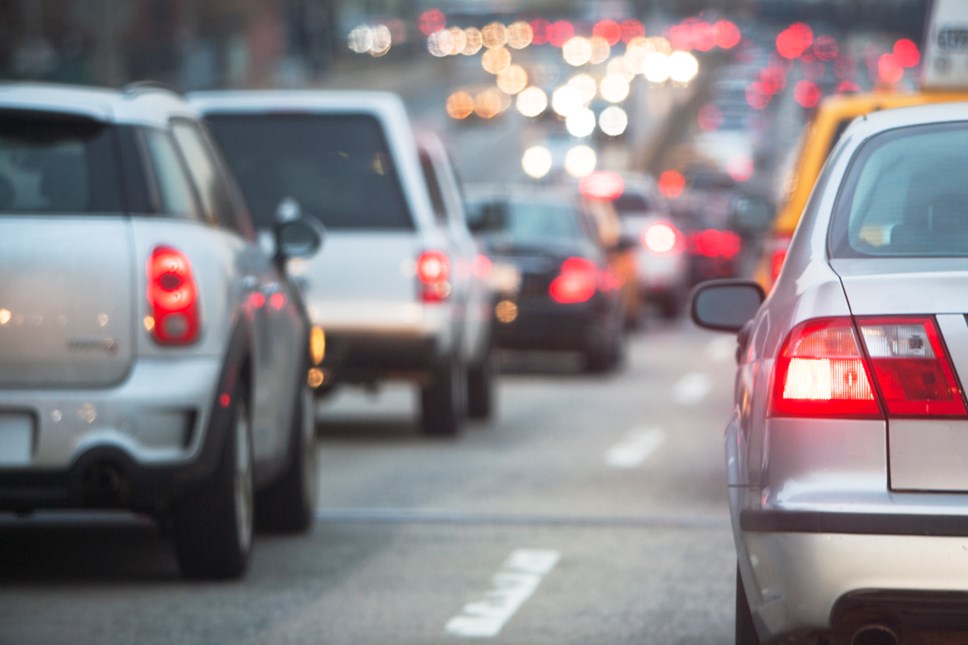 Short-term car insurance volumes back to pre-pandemic levels this winter
GoCompare car insurance data shows demand for temporary car insurance jumps by up to 30% in December
New data1 from GoCompare Car Insurance has revealed that the number of people quoting for short-term or temporary car insurance has returned to pre-pandemic levels this winter.
The comparison site is expecting a bumper month in December as volumes for this type of insurance traditionally increase by up to 30% during the festive period.
Short-term car insurance is temporary cover that can last from one hour to several months. These policies typically provide fully comprehensive cover and traditionally peak in December as people travel to see family and friends for Christmas and may need to borrow someone else's car, provided they have the owner's permission.
Ryan Fulthorpe, car insurance expert at GoCompare, said: "We often see a peak for short-term car insurance policies during December as it provides a quick way to arrange insurance cover and get behind the wheel of someone else's car. It's also very useful if you're making a long journey and want to share the driving with friends or family, with more people returning to their family home be it from University or from living and working away, Short-term car insurance gives flexibility to these situations for consumers who have a valid driving licence and access to a vehicle.
"With rail fares increasing and car insurance premiums having fallen this year, short-term car insurance policies provide a good way for people to get around if they're home for the holidays or are going to visit friends and family. You can add optional extras such as breakdown cover to a policy and, as it's completely separate to an annual policy, it won't affect your No Claims Bonus (NCB) if you need to make a claim."
While short-term car insurance policies provide comprehensive cover, GoCompare warns that there are a number of exclusions that drivers need to be aware of, including:
Any losses that are caused by the car being driven by someone who isn't named on the policy
Using the vehicle for purposes that are forbidden by the policy terms and conditions – for example, business use
Driving a vehicle that you don't have the right licence for – for example a car when you only have a motorcycle licence
As with all insurance policies, it's important that you check the details of your policy as the exclusions and levels of cover will vary across each provider – so take some time to read through your documents and make sure the cover is right for your requirements.
Earlier this year, GoCompare also reported that less than one in five (18%)2 of drivers have returned to pre-pandemic driving habits, with 21% saying they now walk more rather than using their car, and will continue to use their cars less in the future. A further 7% of people who took part in the survey said that they've already dropped the number of cars in their household since the pandemic began.
Ryan continued: "Short-term car insurance can provide cover for up to 24 weeks and can also be an ideal type of cover if you only use a car occasionally. However, if you are planning to use temporary car insurance a few times a year, it's worth weighing up the costs of both to see which one makes more financial sense."
More information about short term car insurance can be found at https://www.gocompare.com/car-insurance/short-term/.
-Ends-
For further information please contact:
Lynsey Walden or Kath Chadwick at GoCompare on lynsey.walden@futurenet.com or kathryn.chadwick@futurenet.com.
Keep up-to-date with GoCompare on Twitter; @GoCompare
Notes to editors
1 Based on number of visits to GoCompare's short term car insurance page in December 2019 and 2020 – the number of people who search for a short term car insurance policy has increased by 20-30% between November and December.
2 October 11th 2021, an online survey of 2,060 randomly selected Great British adults was executed by Maru/Blue. For comparison purposes, a probability sample of this size has an estimated margin of error (which measures sampling variability) of +/- 2.1%. The results have been weighted by age, gender, region and social grade to match the population, according to Census data. This is to ensure the sample is representative of the entire adult population of Great Britain. Discrepancies in or between totals are due to rounding.
251% of consumers could achieve a saving of up to £240.64 with GoCompare car insurance based on a comparison of 31 companies.
The £250 excess offer applies to fully comprehensive policies and is open to anyone who buys a valid car insurance policy from GoCompare during the offer period. The policyholder must be 17 years of age or older and a permanent UK resident. The customer will qualify for the free excess protection cover for the duration of their car insurance policy (12 months max). Excess Protection Insurance is provided by a separate policy, underwritten by AXA Assistance (UK) Ltd.
About GoCompare
GoCompare is a comparison website that enables people to compare the costs and features of a wide variety of insurance policies, financial products and energy tariffs.
It does not charge people to use its services and does not accept advertising or sponsored listings, so all product comparisons are unbiased. GoCompare makes its money through fees paid by the providers of products that appear on its various comparison services when a customer buys through the site.
When it launched in 2006, it was the first comparison site to focus on displaying policy details rather than just listing prices, with the aim of helping people to make better-informed decisions when buying their insurance. It is this approach to comparing products that secured the company an invitation to join the British Insurance Brokers' Association (BIBA) in 2008, and it is still the only comparison site to be a member of this organisation.
GoCompare has remained dedicated to helping people choose the most appropriate products rather than just the cheapest and works with Defaqto, the independent financial researcher, to integrate additional policy information into a number of its insurance comparison services. This allows people to compare up to an extra 30 features of cover.
GoCompare is part of Future Plc and is authorised and regulated by the Financial Conduct Authority (FCA).
More information can be found here www.gocompare.com or here https://www.futureplc.com/brands/.
Contact Information
Kathryn Chadwick