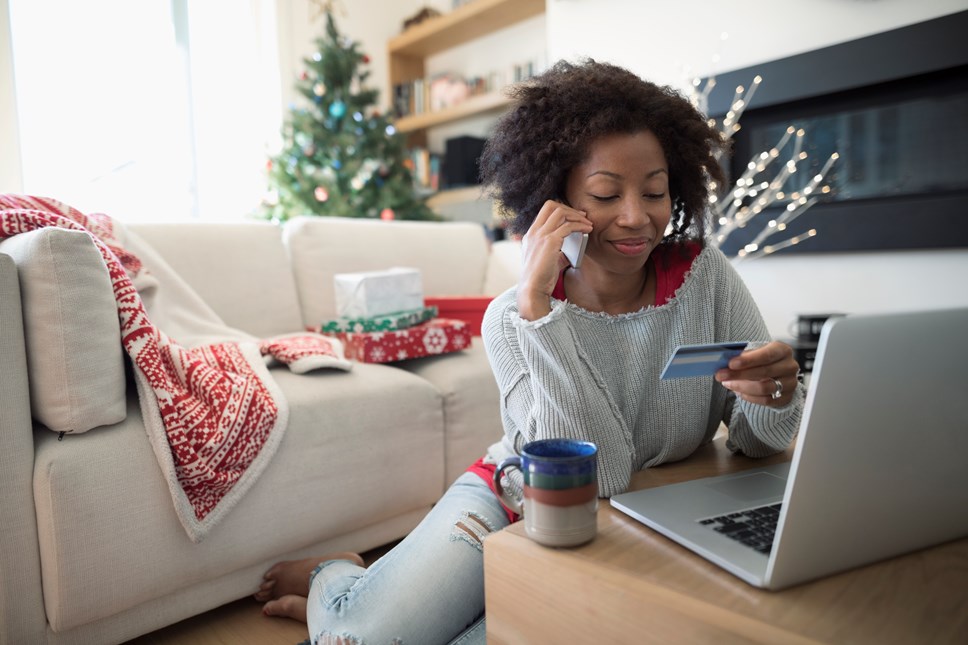 Searches for home cinema set ups, DIY tools and exercise equipment jump as consumers dig-in for a locked-down winter
Google Trends data shows a 50% increase in searches for home cinema projectors since lockdown 2 was announced on the 31st October
Searches for 'Peloton', cross trainers and treadmills have also jumped by 50-70% in the same period
Home entertainment, IT and DIY equipment are all in demand
Over half (51%) of consumers are buying due to potential winter Covid restrictions
approaching the end of England's second national lockdown when cinemas and gyms were forced to close, new Google Trends data suggests many consumers are buying home entertainment, exercise and DIY equipment to see them through a winter spent largely at home and indoors.
Compared to the week before PM Boris Johnson announced England would enter a month-long national lockdown, searches for home cinema projectors, Peloton exercise bikes, cross trainers and treadmills jumped and 51% of consumers say their purchases have been prompted by pandemic restrictions.
Searches for home cinema projectors have increased by 50%
Searches for 'Peloton' have increased by 70%
Searches for cross trainers have increased by 70%
Searches for treadmills have increased 50%
Separately, researchers from GoCompare asked consumers what they were intending to buy to see them through a locked down winter and compiled a list of the 10 most popular purchases planned by UK consumers.
| | |
| --- | --- |
| =1 | Large TV / Home Cinema Projector |
| =1 | Laptop / Desk top computer |
| =3 | DIY equipment and tools |
| =4 | Indoor exercise equipment |
| =4 | Kitchen equipment for more adventurous cooking |
| =4 | A streaming service subscription |
| 7 | A language / creative arts course |
| 8 | A practical / DIY course |
| 9 | A vocational course to enable a career change |
| 10 | A garden building to enable home working |
However, householders looking to hunker down this winter are being advised to check that their purchases or activities are covered by their home buildings and contents insurance especially when it comes to expensive home entertainment and gym equipment or plans to carry out substantial DIY projects.
If you have a serious mishap when carrying out some DIY, such as damaging the structure of the building, breaking a window, causing a flood or you blow out the electrical system, the Accidental Damage cover on your Buildings Insurance policy may help to cover the cost of putting it right. However, GoCompare experts looked at 373 Buildings Insurance policies and found that only 20% of them included Accidental Damage cover as standard. 79% of policies offered Accidental Damage cover as an optional extra and 1% didn't offer it all.
Damage to your belongings due to a DIY disaster would usually be covered by a Home Contents Insurance policy but again, less than 1 in 5 (19%) of the 403 policies looked at by GoCompare included Accidental Damage cover as standard. 80% offered it as an optional extra and 1% didn't offer it at all.
Where available, the excesses for Accidental Damage claims ranged from £50 to £250, meaning that's what the policyholder would be expected to pay towards an accidental damage claim.
With expensive single items, such as home entertainment, exercise and IT equipment, insurers may wish to see proof of purchase if you're claiming a replacement due to accidental damage or theft so it's always a good idea to retain receipts for substantial purchases, just in case. Also, some policies have a single item claim limit which restricts how much they will pay out for a single expensive item. Single item limits can be as little as £1000.
Lee Griffin, CEO and founder of GoCompare Home Insurance, said: "Google Trends data combined with our own research suggests that many consumers are planning to spend the winter taking on DIY projects, getting fit and catching up with the latest movies at home. More than half of the respondents to our survey said their spending had been prompted by the thought of a locked down Covid winter.
"DIY may be a great way to spend your free time over winter if your travel and entertainment options are restricted, but householders taking on more adventurous projects need to be aware of the implications of having a DIY disaster. If they haven't got the right level of insurance cover one misplaced nail in a water pipe could leave them with a hefty repair bill and no insurance to fall back on. And don't forget, if you are thinking about undertaking major DIY projects you should seek the advice of a professional, especially if it involves structural, electrical or plumbing work.
"Accidental Damage cover provides for loss or damage to your property and possessions as a result of an unforeseen accident. However, having the cover doesn't guarantee your claim will be paid out. Most policies exclude cover for poor workmanship or faulty materials so if the damage was caused by your own dubious DIY skills when doing something you're not trained or qualified to do, the claim may be declined anyway, accidental damage cover or not."
More information on Accidental Damage cover can be found at
https://www.gocompare.com/home-insurance/accidental-damage-and-home-insurance/
-ends-
For further information please contact:
Gordon, Jason or Liz at MAW Communications on 01603 505 845
Keep up-to-date with GoCompare on Twitter: @GoCompare
Notes to editors:
*According to Defaqto Matrix of 403 home contents insurance policies and 373 building insurance policies (10 November 2020) - instant and unbiased market and competitor intelligence, from independent financial researcher Defaqto. Percentages are rounded up to the nearest whole number.
Google Trends data correct as at 07.11.2020 with search data taken from the week of the 18th to 24th of October 2020 to the week of the 1st to 7th November 2020.
About GoCompare
GoCompare is a comparison website that enables people to compare the costs and features of a wide variety of insurance policies, financial products and energy tariffs.
GoCompare does not charge people to use its services, and it does not accept advertising or sponsored listings, so all product comparisons are unbiased. GoCompare makes its money through fees paid by the providers of products that appear on its various comparison services when a customer buys through the site.
When it launched in 2006, it was the first comparison site to focus on displaying policy details rather than just listing prices, with the aim of helping people to make better-informed decisions when buying their insurance. GoCompare has remained dedicated to helping people choose the most appropriate products rather than just the cheapest, and has teamed up with Defaqto, the independent financial researcher, to integrate additional policy information into a number of its insurance comparison services. This allows people to compare up to an extra 30 features of cover.
GoCompare is the only comparison website to be invited to join the British Insurance Brokers' Association (BIBA) and is authorised and regulated by the Financial Conduct Authority (FCA).
For more information visit www.gocompare.com and www.gocomparegroup.com
Contact Information
Jason Wyer-Smith