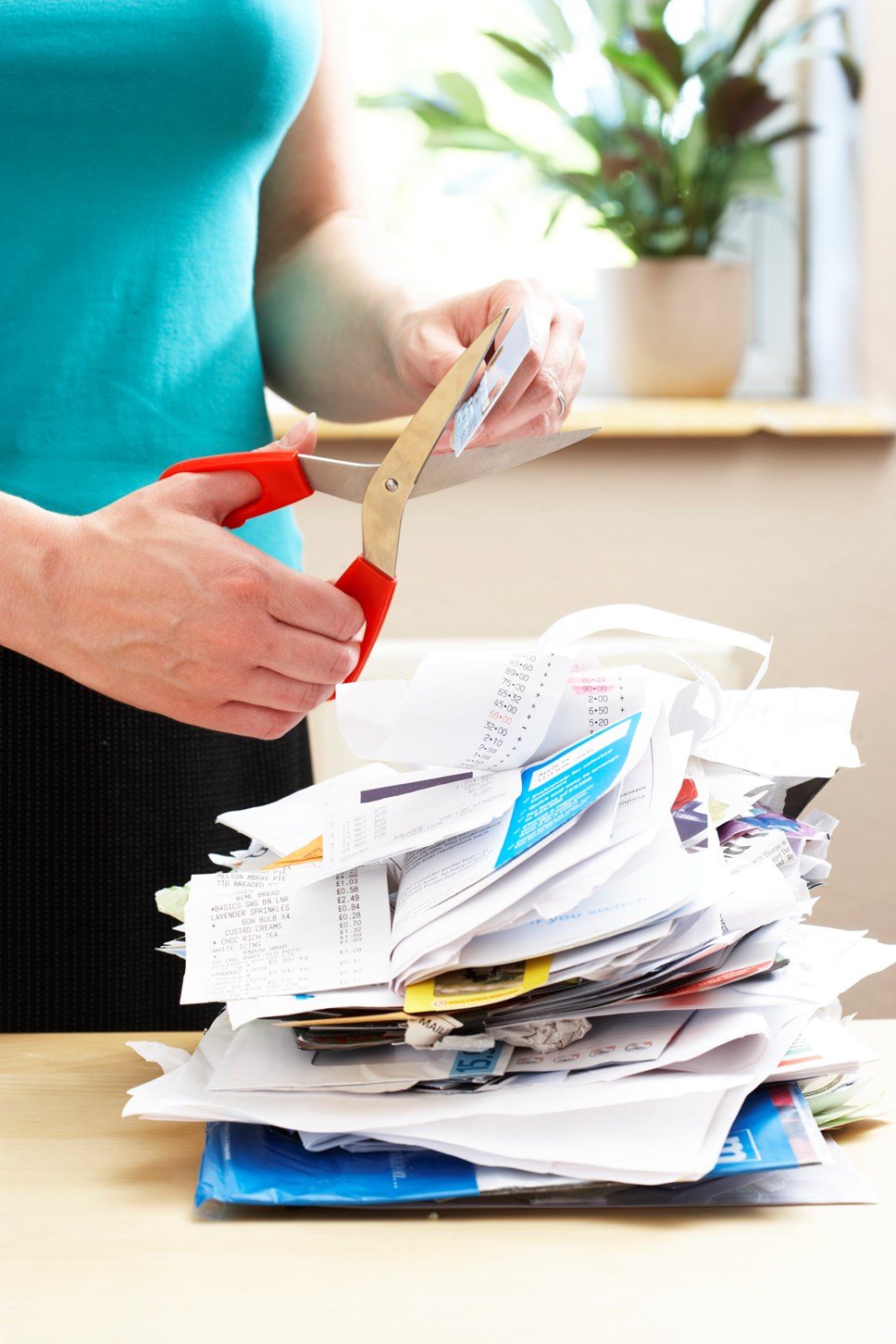 Revealed: The Nation's biggest money worries for 2022
41% of Brits are anticipating a difficult year financially in 2022
Nearly half are most concerned about the rising cost of living
One in ten are anxious about losing their job
Nearly a quarter are worried about paying their bills
Only 18% say they don't have any money worries for 2022
The rising cost of living is the biggest financial worry for Brits as 2022 begins, according to new research from GoCompare.
When questioning people about their biggest financial concerns of 2022, the survey found that two in five people (41%) were anticipating a very difficult year financially in 2022, with more than half (53%) of 55- to 64-year-olds being the most pessimistic for the year ahead.
One in five people (19%) are seriously concerned about their finances in 2022, with 8% stating they are worried about being able to afford rent, 5% saying they are concerned about getting into mortgage arrears and a further 8% saying that they believe they will be asking friends and family for financial help in the next 12 months.
| | | |
| --- | --- | --- |
| Rank | Brits' biggest financial worries for 2022 | % |
| 1 | Rising cost of living | 46 |
| 2 | Being able to afford to pay bills | 24 |
| 3 | Not having enough savings | 24 |
| 4 | Not having any savings | 20 |
| 5 | Not saving enough for retirement | 15 |
| 6 | Not getting a pay rise | 13 |
| 7 | Having credit card or other unsecured debt | 12 |
| 8 | Not being able to find work | 11 |
| 9 | Not being able to access benefits or having benefits cut | 11 |
| 10 | Low income due to falling interest rates | 10 |
| 11 | Losing my job | 10 |
| 12 | Mortgage rates rising | 7 |
Commenting on the research, Richard Jones, GoCompare's money expert, said: "It is clear that the economic uncertainty of the past 18 months is taking its toll on how we feel about our finances going in to 2022.
"News stories about rising energy costs, a possible increase in mortgage rates and new regulations that could possibly increase car and home insurance costs, have all made for a gloomy picture when it comes to financial concerns next year.
"When people are concerned about their finances, it can seem all encompassing and often take a toll on mental health if it feels like there's nowhere to turn. If this is the case, talk to experts about options and plan a way out of your financial woes – there is help available free of charge from many organisations and the message is always don't ignore it, do something about it."
If you are experiencing financial difficulties:
Get in touch with the experts at the Money Advice Service at https://www.moneyadviceservice.org.uk/en
Work out a budget. Look at what you earn versus what you spend and manage your money better. Being aware and in control of your finances will make you feel better.
Shopping around for a better deal on your household bills, from home insurance to car insurance. Energy bills might be more difficult in the current climate, but shopping around ensures you are getting a good deal.
If concerns about rent or your mortgage are really worrying you, speak to your landlord or mortgage provider about a new payment plan or payment holiday.
Are you paying interest on an overdraft or credit card debt? Again, speak to your bank or credit card provider about sorting out a manageable repayment plan.
Above all, don't just sit and worry, act and take control of your finances.
For more information about saving on your outgoings and other money saving tips, visit: https://www.gocompare.com/savings/money-saving-tips/.
-Ends-
Notes to editors
1 In November 2021, an online survey of 2,004 randomly selected Great British adults was executed by Maru/Blue. For comparison purposes, a probability sample of this size has an estimated margin of error (which measures sampling variability) of +/- 2.1%. The results have been weighted by age, gender, region and social grade to match the population, according to Census data. This is to ensure the sample is representative of the entire adult population of Great Britain. Discrepancies in or between totals are due to rounding.
For further information please contact:
Lynsey Walden on lynsey.walden@futurenet.com, or Kath Chadwick on Kathryn.chadwick@futurenet.com.
About GoCompare
GoCompare is a comparison website that enables people to compare the costs and features of a wide variety of insurance policies, financial products and energy tariffs.
It does not charge people to use its services and does not accept advertising or sponsored listings, so all product comparisons are unbiased. GoCompare makes its money through fees paid by the providers of products that appear on its various comparison services when a customer buys through the site.
When it launched in 2006, it was the first comparison site to focus on displaying policy details rather than just listing prices, with the aim of helping people to make better-informed decisions when buying their insurance. It is this approach to comparing products that secured the company an invitation to join the British Insurance Brokers' Association (BIBA) in 2008, and it is still the only comparison site to be a member of this organisation.
GoCompare has remained dedicated to helping people choose the most appropriate products rather than just the cheapest and works with Defaqto, the independent financial researcher, to integrate additional policy information into a number of its insurance comparison services. This allows people to compare up to an extra 30 features of cover.
GoCompare is part of Future Plc and is authorised and regulated by the Financial Conduct Authority (FCA). More information can be found here www.gocompare.com or here https://www.futureplc.com/brands/.
Contact Information
Kathryn Chadwick