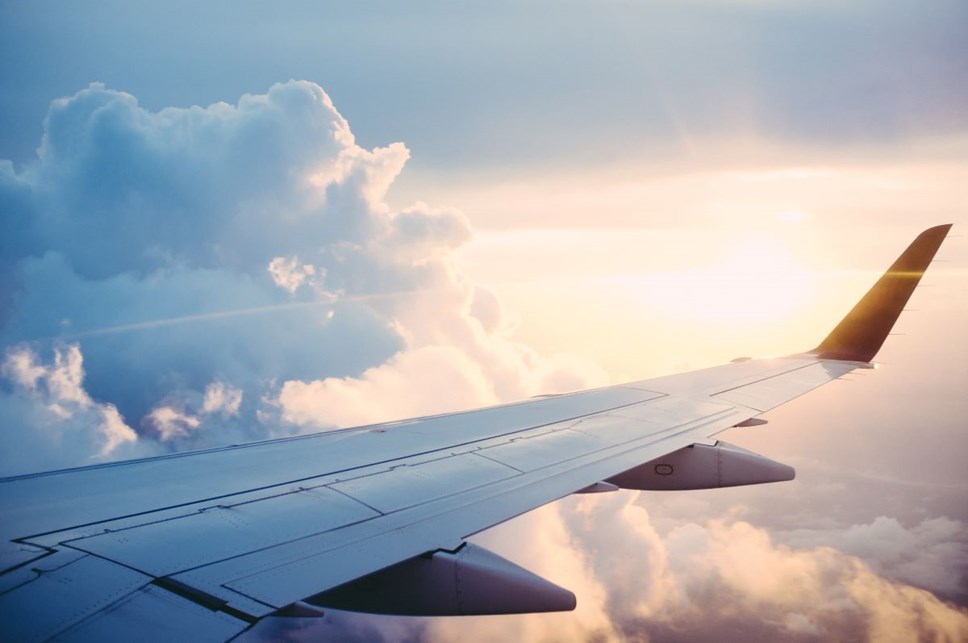 Research reveals uncertainty over some post-Brexit passport rules
According to new research from GoCompare travel insurance, holidaymakers are perplexed by varying passport validity requirements
New research from GoCompare travel insurance has revealed the extent of uncertainty when it comes to passport validity requirements in different countries across the world.
The research asked over 1500 people planning to travel this summer about whether they knew the passport validity requirements for 19 of the most popular holiday destinations, and found that some 34% of Brits did not know how much time they need on their passports on arrival for more than half the countries asked about.
When it came to entry requirements for Spain, 29% of people said they didn't know how long their passport needed to be valid for, this jumped to 31% for France, 34% for the Netherlands and 40% for India.
Depending on the country you are visiting, the rules on passport validity will vary – for example, if you are travelling within the EU (except Ireland), your passport will need to be:
issued less than 10 years before the date you enter the country (check the 'date of issue')
valid for at least three months after the day you plan to leave.
Outside of the EU, the time you need left on your passport can vary – for example, if you're travelling to Turkey, you will need to have validity for six months after your arrival date to guarantee entry. And if you're travelling to the USA or Canada, you only need to make sure that your passport is valid for the duration of your stay.
Before Brexit, UK passports would be issued for 10 years, and you could add months onto the validity of a passport – meaning that British passports could be valid for more than 10 years. That is no long accepted for travel within the EU (with the exception of Ireland).
For up-to-date guidance on this, the Foreign office provides a list of entry requirements for every country, which can be found here.
Ceri McMillan, travel insurance spokesperson for GoCompare said on the findings: "I think this research just goes to show how important it is to check the entry rules before booking your holiday, so that you have enough time to renew your passport before you set off. Anyone who has travelled in the past year will be accustomed to the varying covid restrictions in each country, but you may not think to check passport rules.
"It would be heart-breaking to get to the airport, only to discover that your passport doesn't have enough time before its expiry date for that country and you get turned away. Looking at the varying expiration requirements, it seems sensible to make sure you have at least six months left before your passport expires before you travel."
Ceri added: "Many of us will not have travelled for a while, and against the backdrop of a pandemic, the travel industry is facing a lot of changes. So, it makes sense to take some time before planning your holiday to look at the entry requirements for your destination and ensure that you have done all you can to travel with peace of mind.
"Obviously we can't control everything that happens when we travel, which is why insurance is also worth investing in before your holiday. While insurance won't cover any costs associated with an expired passport, it will provide cover for eventualities such as cancellations, disruptions, if your holiday is unexpectedly cut short, and if anything happens to your luggage or personal belongings."
As well as the above, most travel insurance policies now have a level of cover for Covid-19 which will pay for emergency care and repatriation. When you are looking at travel insurance policies, it's important that you look at the levels of cover and make sure it's fit for purpose as the levels of cover can vary significantly from policy to policy.
For more information on buying a travel insurance policy, you can visit here: https://www.gocompare.com/travel-insurance/.
-Ends-
Contact Information
Rosie Johns
Notes to editors
For further information please contact:
Lynsey Walden on lynsey.walden@gocompare.com, or Kath Chadwick on Kathryn.chadwick@gocompare.com.
Notes to editors
*1On 20th – 22nd May, 2022, 2023 randomly selected Great British adults was executed by Maru/Blue. For comparison purposes, a probability sample of this size has an estimated margin of error (which measures sampling variability) of +/- 2.1%. The results have been weighted by age, gender, region and social grade to match the population, according to Census data. This is to ensure the sample is representative of the entire adult population of Great Britain. Discrepancies in or between totals are due to rounding.
About GoCompare
GoCompare is a comparison website that enables people to compare the costs and features of a wide variety of insurance policies, financial products and energy tariffs.
It does not charge people to use its services and does not accept advertising or sponsored listings, so all product comparisons are unbiased. GoCompare makes its money through fees paid by the providers of products that appear on its various comparison services when a customer buys through the site.
When it launched in 2006, it was the first comparison site to focus on displaying policy details rather than just listing prices, with the aim of helping people to make better-informed decisions when buying their insurance. It is this approach to comparing products that secured the company an invitation to join the British Insurance Brokers' Association (BIBA) in 2008, and it is still the only comparison site to be a member of this organisation.
GoCompare has remained dedicated to helping people choose the most appropriate products rather than just the cheapest and works with Defaqto, the independent financial researcher, to integrate additional policy information into a number of its insurance comparison services. This allows people to compare up to an extra 30 features of cover.
GoCompare is part of Future Plc and is authorised and regulated by the Financial Conduct Authority (FCA).
More information can be found here www.gocompare.com or here https://www.futureplc.com/brands/.