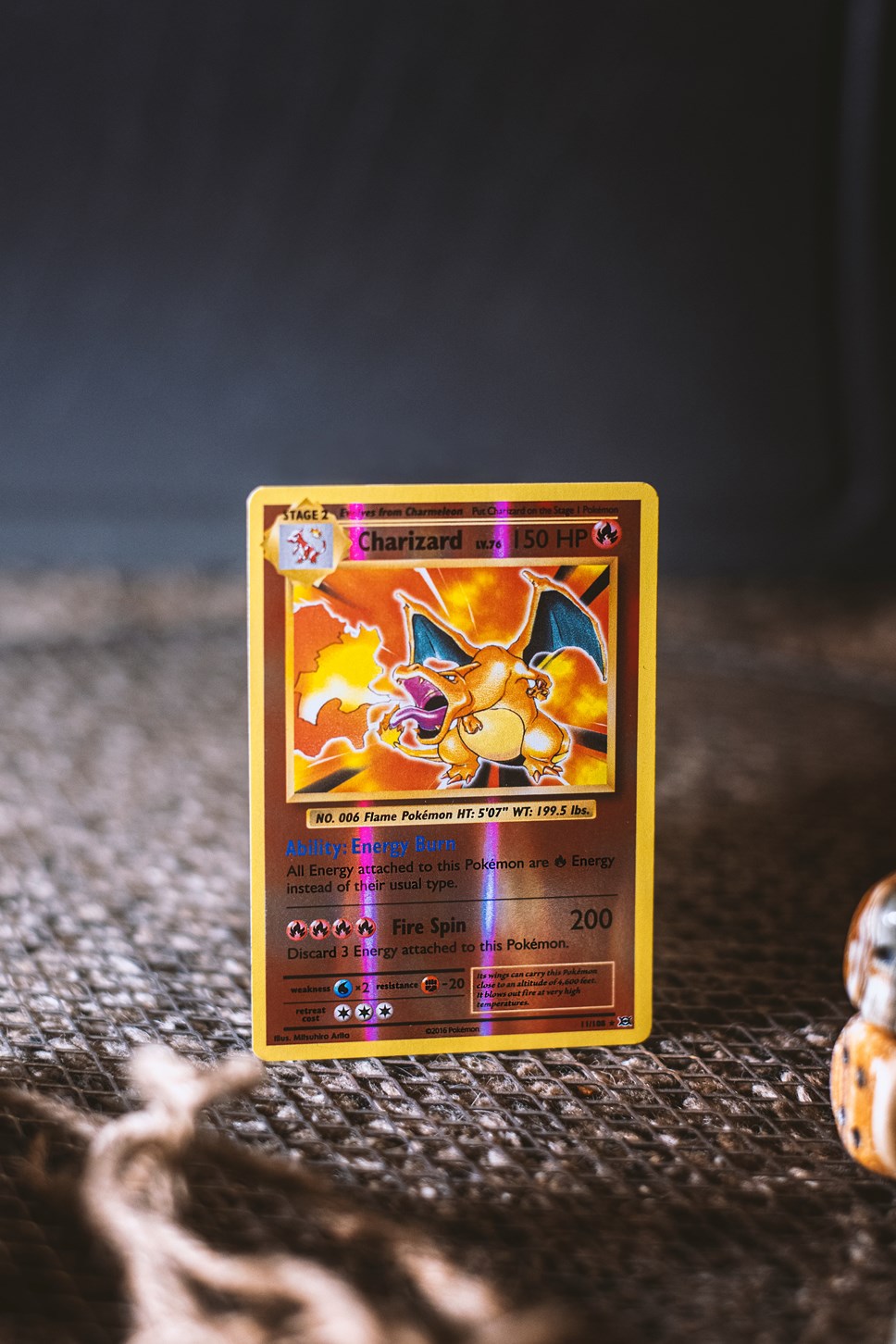 Pokemon cards and private hearing aids: expensive items that are listed on home insurance policies
The Pokemon card and private hearing aid collection are each worth over £100,000
A poster was also valued at £100,000 and a selection of paintings at £300,000
Rings account for around a fifth of items covered as a specified item on home insurance policies
Pokemon cards, private hearing aids and postage stamp collections are among the most expensive items to be insured by UK householders, according to GoCompare Home Insurance*.
An assortment of Pokemon cards estimated to be worth over £110,000, a collection of private hearing aids worth £102,000, and a range of Commonwealth stamps worth £80,000 were some of the most valuable items to be covered by GoCompare customers on their home insurance in 2020.
A poster of Hollywood actor Steve McQueen estimated to be worth around £100,000 was also among the more most expensive items to be covered, alongside a selection of paintings worth £300,000.
The most popular stand-alone items covered on home insurance policies were jewellery, particularly rings which accounted for around a fifth of all items covered in 2020. Watches were the second most popular item to be covered, meanwhile, with Rolex the most requested brand to insure.
| | | |
| --- | --- | --- |
| Rank | Top 10 Items for Home Insurance in 2020 | % |
| 1 | Jewellery | 35 |
| 2 | Watches | 14 |
| 3 | Laptops and equipment | 10 |
| 4 | Bicycle | 9 |
| 5 | Articles of gold | 4 |
| 6 | Computer equipment | 4 |
| 7 | Works of art | 3 |
| 8 | Televisions | 3 |
| 9 | Musical instruments | 2 |
| 10 | Sports equipment | 2 |
Commenting on the findings, Ryan Fulthorpe, from GoCompare Home Insurance said, "It's no secret that bringing items which are either valuable in their own right or are large in volume together as a collection often attaches a rarity, and subsequently more financial value, to those items.
"What our findings show is that finding a niche item relevant to today's market can be just as valuable as amassing more conventional collectables such as jewellery, artwork and furniture - and in cases like the Pokemon cards and hearing aids, even more so."
"The most crucial thing to remember regardless of how much a private collection or individual item may be worth to the outside world, however, is that if it's important to you personally and financially then making sure it is properly insured is an absolute must."
Specialist jewellery and valuables insurance is available to help cover the cost of repairing and replacing watches, rings, bracelets, necklaces and more where home insurance might fall short, for example, and in the event these kinds of items are lost, damaged or stolen.
Ryan continued, "Home insurance policies provide for a wide range of items but it's always best to declare specific items of interest, and particularly those you consider to be the most valuable, to your insurer. Anything worth more than the single article limit specified by an insurer, which is usually around £1,000, is unlikely to be covered as standard by your home insurance."
"So, if you do happen to own a particularly valuable piece of jewellery or a collectible item of any kind, it's a good idea to discuss this with your provider so you can put additional valuables insurance in place to make sure those items are accounted for too," Ryan added.
For more information on home and valuable insurance visit: https://www.gocompare.com/home-insurance/personal-possessions-cover-outside-the-home/
Or https://www.gocompare.com/home-insurance/jewellery-and-valuables/
-Ends-
For further information please contact:
Lynsey Walden or Kath Chadwick at Gocompare on lynsey.walden@gocompare.com or kathryn.chadwick@gocompare.com.
Notes to editors
*GoCompare home insurance quote data from Jan 1st 2020 to 31st Dec 2020.
Keep up-to-date with GoCompare on Twitter; @GoCompare
About GoCompare
GoCompare is a comparison website that enables people to compare the costs and features of a wide variety of insurance policies, financial products and energy tariffs.
It does not charge people to use its services and does not accept advertising or sponsored listings, so all product comparisons are unbiased. GoCompare makes its money through fees paid by the providers of products that appear on its various comparison services when a customer buys through the site.
When it launched in 2006, it was the first comparison site to focus on displaying policy details rather than just listing prices, with the aim of helping people to make better-informed decisions when buying their insurance. It is this approach to comparing products that secured the company an invitation to join the British Insurance Brokers' Association (BIBA) in 2008, and it is still the only comparison site to be a member of this organisation.
GoCompare has remained dedicated to helping people choose the most appropriate products rather than just the cheapest and works with Defaqto, the independent financial researcher, to integrate additional policy information into a number of its insurance comparison services. This allows people to compare up to an extra 30 features of cover.
GoCompare is part of Future Plc and is authorised and regulated by the Financial Conduct Authority (FCA).
More information can be found here www.gocompare.com or here https://www.futureplc.com/brands/.
Contact Information
Lynsey Walden