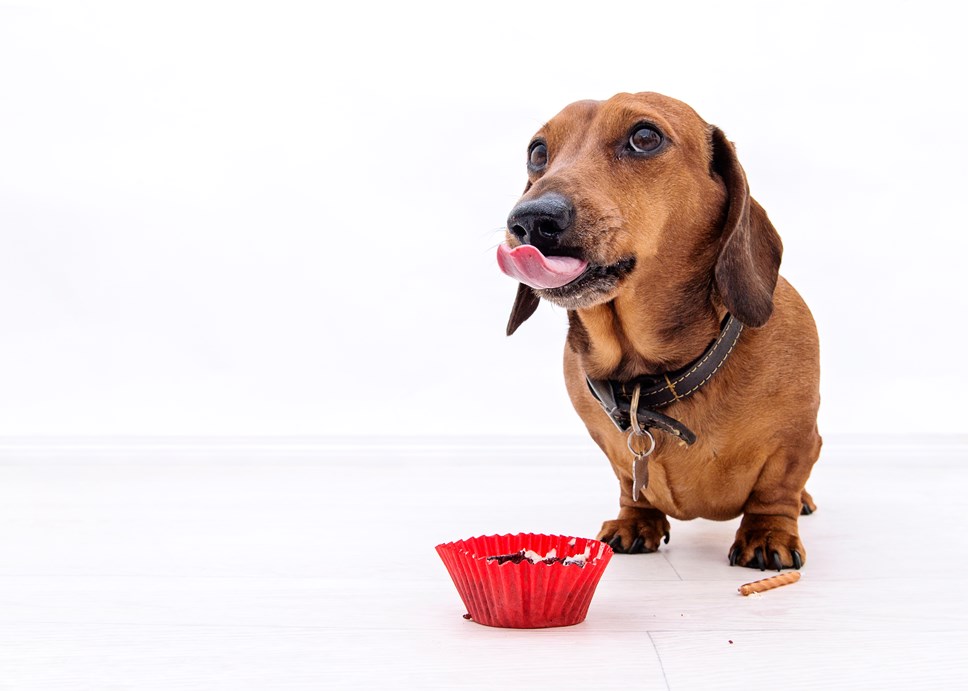 Pet theft on the rise: GoCompare urges owners check insurance as pet price outstrips average cover
According to GoCompare data, the average price of a pup is now £1,900* but less than half of pet insurers offer more than £1,000 should your dog go missing.
As dog thefts in the UK soar*, GoCompare is urging dog owners to check their pet insurance policies to ensure they are financially protected should someone steal their beloved four-legged friend.
Such is the demand for a canine companion since the pandemic and subsequent lockdowns that the price of some breeds of puppies has more than doubled.
Popular breeds have seen even sharper price increases as GoCompare pet insurance data** has seen prices for breeds such as Cocker Spaniels increase by nearly 50% since 2019 and small crossbreed puppies increase by 69% on 2019 prices.
Animal welfare charities have warned these sorts of high prices could encourage "puppy farming", smuggling or dog theft, with Dog Lost, an organisation that helps to reunite pets with their owners, estimating that dog thefts have increased by 250% since March 2020.
GoCompare Pet Insurance has compared 409*** pet insurance policies on the market and found that despite that fact that nearly three quarters (74%) offer cover for the theft or loss of a dog as standard, the majority of those policies would not cover the average cost of a puppy in 2021.
Only 25% of policies cover for loss or theft of a dog of £1500 or more and 21% of policies for dogs with a value of between £1,000 to £1,499.
Sally Jaques, of GoCompare Pet Insurance, said: "Many people who have always dreamed of owning a dog took the plunge while they were spending so much time at home during lockdown which is why the price of dogs has risen so sharply. Owning a dog is now a big investment.
"But, worryingly, that rise seems to have coincided with an increased number of dogs going missing, presumed stolen, so it's absolutely crucial that pet owners make sure they know what they are covered for on their pet insurance policy, should the worst happen. We know that owning a pet isn't all about the money, but pet insurance policies can help you offer a reward to find your lost or stolen pet as well as advertise for its safe return."
Sally added: "It's impossible to avoid the heartbreak of a missing dog but checking your policy and choosing one with adequate cover will prevent you from being out of pocket at a distressing time and give you the financial means to do everything in your power to find your missing pet."
When it comes to the cost of advertising or offering a reward to find your lost or stolen dog, nearly two thirds (68%) of policies offer it as standard, but just over a quarter (27%) of policies that offer the cover would pay a reward of more than £1000 to help find your missing pet.
Tips for protecting your dog from theft:
Get it microchipped and keep those details updated. Your dog can easily be identified and reunited with you if it does get lost or stolen.
Only leave your dog alone in your garden if it is secure and your dog isn't visible. Consider fitting a bell to the gate so you can hear it opening and closing.
Think twice about leaving your dog tied alone outside a shop. This is easy pray for a dog thief.
Take good clear pictures of your dog, so you have something to show the police or use in advertising should it be lost or stolen.
Don't leave your dog alone in a car, even for a few minutes. Again, this is an easy way for dog thieves to get hold of your pet.
Ensure it has a home address and a contact number on a tag on its collar. Avoid putting its name on the tag as it will respond to the person calling its name, which could be a thief.
For more information about insuring your pet go to https://www.gocompare.com/pet-insurance/
-Ends-
For further information please contact:
Lynsey Walden or Kath Chadwick at Gocompare on lynsey.walden@gocompare.com or kathryn.chadwick@gocompare.com. Or you can contact Gordon, Jason or Liz at MAW Communications on 01603 505 845
Keep up-to-date with GoCompare on Twitter; @GoCompare
Notes to editors
*https://docs.google.com/presentation/d/e/2PACX-1vTlNzbjXcTaOXhd_wWJmZdASWHw6rGLxPyzTlBiAxrii0TzAHPXKzF02jWkdR5PgJxbUlDYztgJ_mHu/pub?start=false&loop=false&delayms=3000&slide=id.ga68ee19092_0_38
**GoCompare Pet Insurance data. Purchase cost of dogs from December 2019 compared with December 2020.
***Defaqto Matrix of 409 pet insurance policies (11 February 2021) - instant and unbiased market and competitor intelligence, from independent financial researcher Defaqto. Percentages are rounded up to the nearest whole number.
GoCompare
GoCompare is a comparison website that enables people to compare the costs and features of a wide variety of insurance policies, financial products and energy tariffs.
GoCompare does not charge people to use its services, and it does not accept advertising or sponsored listings, so all product comparisons are unbiased. GoCompare makes its money through fees paid by the providers of products that appear on its various comparison services when a customer buys through the site.
When it launched in 2006, it was the first comparison site to focus on displaying policy details rather than just listing prices, with the aim of helping people to make better-informed decisions when buying their insurance. GoCompare has remained dedicated to helping people choose the most appropriate products rather than just the cheapest, and has teamed up with Defaqto, the independent financial researcher, to integrate additional policy information into a number of its insurance comparison services. This allows people to compare up to an extra 30 features of cover.
GoCompare is the only comparison website to be invited to join the British Insurance Brokers' Association (BIBA) and is authorised and regulated by the Financial Conduct Authority (FCA).
For more information visit www.gocompare.com and www.gocogroup.com
Contact Information
Gordon Maw