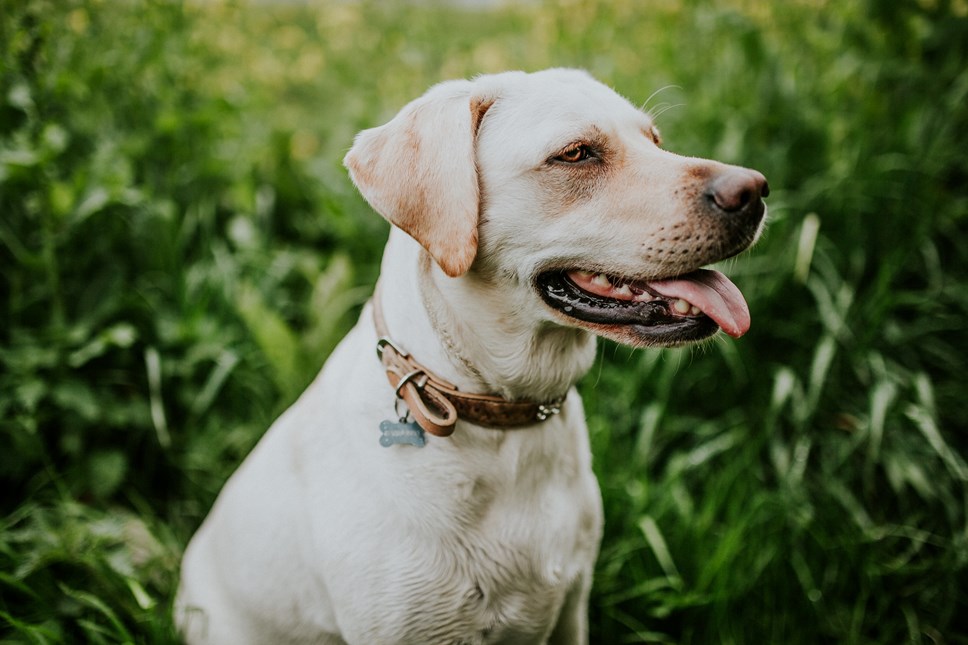 Pet owners shopping for more comprehensive cover
According to new data from GoCompare, there has been a 25% increase in those looking for Lifetime cover
New data from GoCompare pet insurance has revealed that there has been a 25% increase in the number of pet owners looking for the most comprehensive type of insurance cover for their pets, otherwise known as lifetime cover.
In turn, the comparison site has seen a 65% drop in those clicking on "accident only" cover which is traditionally considered the least comprehensive type of cover.
In general, there are four main types of pet insurance policy, these are:
Accident-only: This type of policy helps cover the cost of treatment if your pet is involved in an accident, but it doesn't cover illnesses, pre-existing conditions or have any other benefits.
According to the data, which is based on policies sold between April 2021 and April this year, GoCompare has seen a 65% drop in clicks to these types of policies.
Time-limited: A time-limited policy sets a cap on how much you can claim for treatment, and a time limit too - usually 12 months. Pet owners can't claim again for a condition after the 12-month period is up, or if you reach the cap on treatment costs - whichever comes first.
The only type of policy to remain consistent, GoCompare has seen a slight increase in click-throughs for this product.
Maximum benefit: With maximum benefit, a pet is covered for each injury or illness up to a specified pre-set limit. The limit doesn't reset each year, so there's no time limit on how long you can claim, like with an annual policy. This means you can keep claiming for the same condition until you reach the pre-set limit, for as long as you keep renewing your policy.
The data shows that the number of people clicking through to buy this type of policy has dropped by a third.
Lifetime pet insurance: This is the most extensive pet insurance cover you can get. Provided you continue to renew your policy, it'll last their whole life and pay out for every new condition up to the policy limits each year. Lifetime pet insurance will also pay out for any injuries or illnesses related to ones you've previously claimed for that develop at a later date.
The number of people who click through from GoCompare to lifetime cover insurance providers has increased by 26%.
GoCompare pet insurance spokesperson, Ceri McMillan said on the data: "It's been well documented that the UK has seen an exponential increase in the number of pet owners since the start of the Covid-19 pandemic, but it's estimated that 43% of UK pets still aren't insured*.
"There is no NHS for pets in the UK, so if your beloved dog or cat becomes ill and needs to see a vet, the costs fall to you, unless you have insurance in place. So if you don't have enough savings to cover these costs, it makes absolute sense to invest in a pet insurance policy – which can also cover you if your pet is sadly stolen, or for any liability if they cause damage to someone else's property.
"With a number of different types of policy in the market, pet insurance can be tricky to navigate and if your pet has an ongoing condition, it can be difficult to find cover, but it looks like a number of people are protecting themselves and their pet longer-term by looking at lifetime policies, which generally provide the highest level of cover for owners. These policies will keep paying vet fees for your cat or dog for their whole life, even if they develop a chronic condition."
For more information about pet insurance, you can visit here: https://www.gocompare.com/pet-insurance/.
-Ends-
For further information please contact:
Lynsey Walden on lynsey.walden@gocompare.com, or Kath Chadwick on Kathryn.chadwick@gocompare.com.
Notes to editors
* GoCompare surveyed 3,000 UK adults via YouGov. The survey ran on 1 December 2021 and all respondents were selected at random. The answers to this survey provided us with the percentage of UK pet owners and the percentage of pet owners without insurance – 43%.
Contact Information
Lynsey Walden
Notes to editors
About GoCompare
GoCompare is a comparison website that enables people to compare the costs and features of a wide variety of insurance policies, financial products and energy tariffs.
It does not charge people to use its services and does not accept advertising or sponsored listings, so all product comparisons are unbiased. GoCompare makes its money through fees paid by the providers of products that appear on its various comparison services when a customer buys through the site.
When it launched in 2006, it was the first comparison site to focus on displaying policy details rather than just listing prices, with the aim of helping people to make better-informed decisions when buying their insurance. It is this approach to comparing products that secured the company an invitation to join the British Insurance Brokers' Association (BIBA) in 2008, and it is still the only comparison site to be a member of this organisation.
GoCompare has remained dedicated to helping people choose the most appropriate products rather than just the cheapest and works with Defaqto, the independent financial researcher, to integrate additional policy information into a number of its insurance comparison services. This allows people to compare up to an extra 30 features of cover.
GoCompare is part of Future Plc and is authorised and regulated by the Financial Conduct Authority (FCA).
More information can be found here www.gocompare.com or here https://www.futureplc.com/brands/.