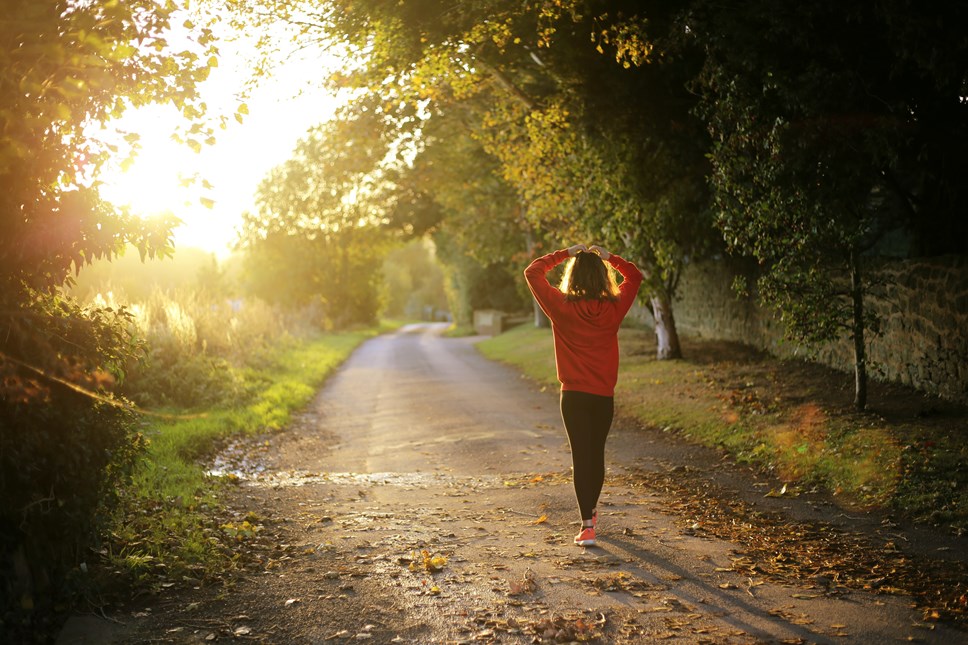 People buying health insurance in the UK are getting younger, says GoCompare
The average age of a policy holder is down by 20% in the past year
People buying private healthcare in the UK are getting younger, according to GoCompare Health Insurance*.
The average age of those investing in private medical insurance (PMI) via the comparison site has gone down from 40 to 33 in the past year**.
It means those buying policies between January and September 2021 were 20% younger than those who purchased private healthcare in the same timeframe in 2020.
Richard Jones, of GoCompare health insurance, said: "Perceptions around private medical insurance were already changing, but there has certainly been a noticeable shift in the way people are actively investing in healthcare since Covid-19 arrived in the UK.
"It has been well documented that waiting times for public health services have been significantly affected by the pandemic, as well as an increase in A&E admissions as a result of people having to wait longer for treatment."
"Conversely, on the ground we are seeing a new generation of consumer coming to the market who are more inclined to include private health insurance in their monthly outgoings," Richard added.
Waiting times for planned hospital procedures through public services now reportedly range from 30 weeks to over a year in some areas as NHS medics continue working to clear the back log created by Covid 19.
Patients are meanwhile reporting the use of loans, savings and, in some cases, crowd funding campaigns to have procedures carried out here in the UK or overseas in lieu of having private medical insurance in place.
Taking out a private medical insurance policy can help cover the cost of private treatment for pre-agreed conditions through the payment of a monthly or annual premium, and can support a quicker diagnosis and other routine treatments.
Richard said: "Healthcare insurance has always been available for consumers in the UK to access a range of healthcare and treatment options outside of those provided by the NHS, and many families will already have been making full use of their policies throughout the pandemic.
"But for others less familiar with how private healthcare works, what it actually covers and how premiums are calculated, investing in a private medical insurance policy could feel like a bit of a minefield, not least in the current climate.
"It's important to remember, for example, that for chronic conditions and pre-existing conditions, or in emergency situations, there will always be a need to access public health services even if you are considering taking out a private policy," Richard added.
"It's our responsibility as those working within the industry to help these consumers navigate their way around the kind of cover options available, what each policy offers and help them to understand what is and isn't covered by health insurance generally, therefore, as greater numbers look towards private health insurance to support them and their loved ones at the present time."
Private medical insurance can be provided for on an individual, family, joint or international basis, and is also offered by some employers as an added benefit too.
Conditions covered within a policy will vary depending on the kind of cover provided for, but might typically include in-patient treatments like routine health checks, tests, overnight hospital stays, out-patient treatment and more.
For more information about private medical insurance and how to obtain a quote, visit: https://www.gocompare.com/health-insurance/
Contact Information
Lynsey Walden
Notes to editors
-Ends-
**Based on the average age of policy holders who purchased Private Medical Insurance through GoCompare between 1st January 2020 to 30th September 2020, and 1st January 2021 to 30th September 2021.
For further information please contact:
Lynsey Walden on lynsey.walden@gocompare.com or Kathryn.chadwick@gocompare.com.
Or you can contact Hollie Tudor-Smith at hollie.tudor-smith@fdcomms.co.uk
Or you can call 02920 020360.
Keep up-to-date with GoCompare on Twitter; @GoCompare
About GoCompare
GoCompare is a comparison website that enables people to compare the costs and features of a wide variety of insurance policies, financial products and energy tariffs.
It does not charge people to use its services and does not accept advertising or sponsored listings, so all product comparisons are unbiased. GoCompare makes its money through fees paid by the providers of products that appear on its various comparison services when a customer buys through the site.
When it launched in 2006, it was the first comparison site to focus on displaying policy details rather than just listing prices, with the aim of helping people to make better-informed decisions when buying their insurance. It is this approach to comparing products that secured the company an invitation to join the British Insurance Brokers' Association (BIBA) in 2008, and it is still the only comparison site to be a member of this organisation.
GoCompare has remained dedicated to helping people choose the most appropriate products rather than just the cheapest and works with Defaqto, the independent financial researcher, to integrate additional policy information into a number of its insurance comparison services. This allows people to compare up to an extra 30 features of cover.
GoCompare is part of Future Plc and is authorised and regulated by the Financial Conduct Authority (FCA).
More information can be found here www.gocompare.com or here https://www.futureplc.com/brands/.