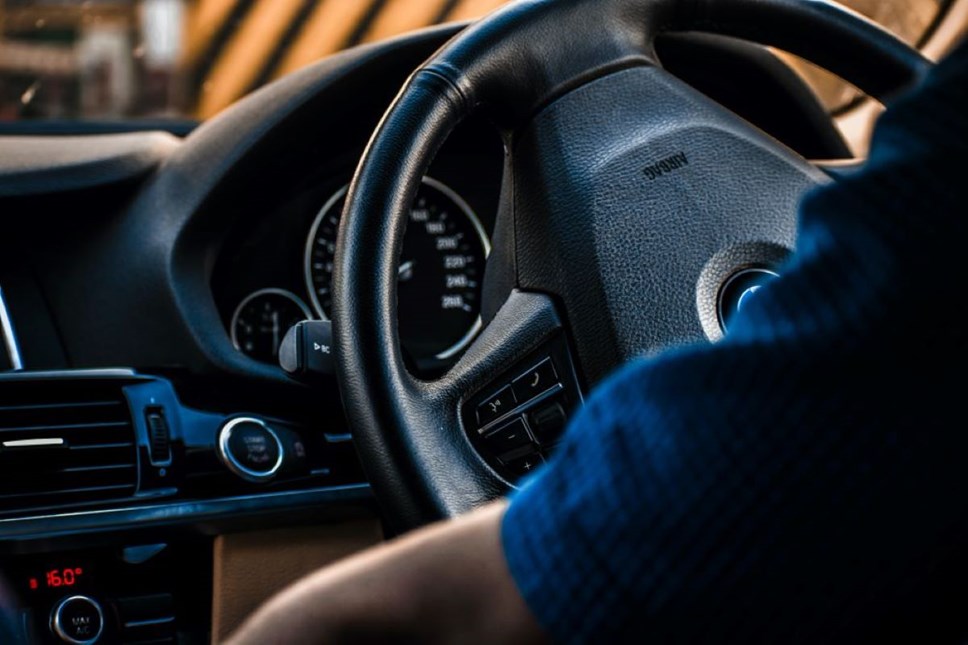 One in five drivers let their car insurance auto renew without checking other quotes
A new survey* from Go.Compare car insurance has found that of the majority (56%) of Brit drivers who allow their car insurance to auto renew, one third (19%) do so without checking other quotes.
The research asked over 1400 insured drivers about their attitudes to motor insurance renewals and found that younger drivers (aged 18-54 22%) were more likely to auto renew without doing any marketplace comparisons than their older counterparts (aged 55+ 14%).
When asked why they let their car insurance auto renew, one quarter (26%) said it was out of loyalty to their current insurer, while an equal number (25%) believed that because their insurer was the cheapest last year it would be the case again this year.
Nearly one in six (16%) drivers said that auto renewing simply gave them peace of mind that they remained insured.
Sorting out finances was also cited as a reason among many auto renewed drivers, with many (15%) saying they didn't want the hassle of changing monthly direct debits and still others (9%) who were worried that they might lose their no claims bonus if they switched insurer.
When it came to how much notice they took of their renewal letter or email, a minority (46%) admitted to checking last year's premium to see how it had changed, and even fewer (35%) reviewed the renewal documents for any changes to the coverage provided.
Ryan Fulthorpe, car insurance expert at Go.Compare said: "I am always shocked when I read our survey results that people still aren't taking advantage of comparison websites and the possible financial savings they could gain, as well as the potential for better insurance cover, from just a few minutes online.
"The Financial Conduct Authority implemented the General Insurance Pricing Practices (GIPP) in 2022, meaning that insurers can't offer better deals to new customers and that renewal prices should be the same as a driver with the same risk profile, but that's only with the same insurance company."
"Therefore, it's even more important that drivers shop around with other insurers to check they are getting a good deal on cost and cover," Ryan added.
For further tips and advice on how to get cheaper car insurance, visit: https://www.gocompare.com/car-insurance/guide/top-tips-for-cheaper-car-insurance/
– Ends –
Contact Information
Rosie Johns
Notes to editors
Notes to editors
*These are some of the findings from a study provided by Maru Public Opinion that was undertaken by its sample and data collection experts at Maru/Blue January 27-30 2023, among a random selection of 1,440 adult insured drivers who are Maru Voice UK panelists. The results were weighted by education, age, and gender to match the UK population according to census data. For comparison purposes, a probability sample of this size has an estimated margin of error (which measures sampling variability) of +/- 2.6%, 19 times out of 20. Discrepancies in or between totals when compared to the data tables are due to rounding.
For further information please contact:
Lynsey Walden – lynsey.walden@gocompare.com
Kath Chadwick – Kathryn.chadwick@gocompare.com
Or you can call 02920 020360.
Keep up-to-date with Go.Compare on Twitter; @Go.Compare
Notes to editors
About Go.Compare
Go.Compare is a comparison website that enables people to compare the costs and features of a wide variety of insurance policies, financial products and energy tariffs.
It does not charge people to use its services and does not accept advertising or sponsored listings, so all product comparisons are unbiased. Go.Compare makes its money through fees paid by the providers of products that appear on its various comparison services when a customer buys through the site.
When it launched in 2006, it was the first comparison site to focus on displaying policy details rather than just listing prices, with the aim of helping people to make better-informed decisions when buying their insurance. It is this approach to comparing products that secured the company an invitation to join the British Insurance Brokers' Association (BIBA) in 2008, and it is still the only comparison site to be a member of this organisation.
Go.Compare has remained dedicated to helping people choose the most appropriate products rather than just the cheapest and works with Defaqto, the independent financial researcher, to integrate additional policy information into a number of its insurance comparison services. This allows people to compare up to an extra 30 features of cover.
Go.Compare is part of Future Plc and is authorised and regulated by the Financial Conduct Authority (FCA).
More information can be found here www.gocompare.com or here https://www.futureplc.com/brands/.