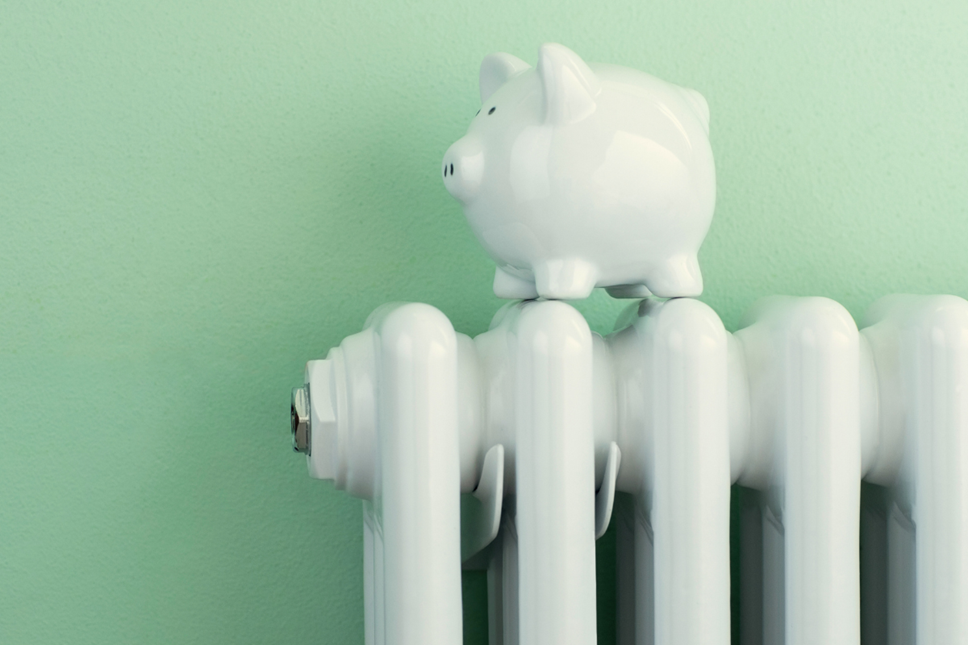 One in five Brits won't be putting the heating on this Autumn, in a bid to save money on energy bills
One in five Brits won't be putting the heating on this Autumn, in a bid to save money on energy bills
New research from Go.Compare energy has found that turning lights off, putting the heating on less and not leaving appliances on standby are the UK's top ways to save money on their energy bills.
The comparison site asked more than 2000* people about the measures they are taking to save energy this winter. It found that one in five (20%) people said they won't be putting their heating on at all this Autumn to save money on their bills and just 7% of those surveyed said they haven't changed any of their energy consumption habits to save money.
Overall, the top ten ways people are trying to save on their energy costs around the home in 2023 are:
1. Turning off lights when they leave the room
2. Putting the heating on less
3. Turning off appliances when they're not being used/in standby mode
4. Not filling the kettle to the top
5. Washing clothes on a lower heat setting
6. Having quicker showers
7. Changing light bulbs to LED bulbs
8. Only heating certain rooms and not others
9. Using a slow cooker instead of the oven
10. Putting off heating all together this Autumn
The survey also found that older generations are more likely to change their habits to save on energy bills with those aged over 55 taking more measures across every energy saving category. In fact, 75% of those aged 55 and over said they were turning lights off when they leave the room, compared with just 44% of those aged between 18 and 34.
The findings also revealed that that one old fashioned winter warming device is making a comeback with the younger generation, with 13% of those aged between 18 and 24 claiming they will be buying an electric blanket to keep warm this winter. In comparison, just 7% of those aged 55 and over will be investing in one.
Gareth Kloet, spokesperson for Go.Compare energy, said of the research: "It is great to see that householders in the UK are consistently taking the power into their own hands when it comes to saving on energy bills. From changing bulbs to LEDs, washing clothes on a colder setting and changing simple habits such as how much they fill a kettle.
"The research also shows how energy saving can vary between generations - with those aged 55 and over who seem to be taking the most practical steps to save on energy and money. Regardless of ages, taking any small measures to try and reduce your energy consumption will help cut costs and will pay dividends longer term. But if you are struggling to make payments on your energy bills, and are concerned as you head into the winter, speak to your energy provider as they have a duty to help you and work out a payment plan that will help you manage your energy bills."
Go.Compare has a list of practical things that you can do to save on your energy costs in the home: https://www.gocompare.com/gas-and-electricity/guide/energy-saving-tips/.
Contact Information
Rubie Barker
Notes to editors
For further information please contact:
Lynsey Walden or Kath Chadwick at Go.compare on lynsey.walden@gocompare.com or kathryn.chadwick@gocompare.com.
Keep up-to-date with GoCompare on Twitter; @GoCompare
Notes to editors
*Based on data from a Maru Public Opinion survey conducted by its data collection experts at Maru/Blue between October 6th and 9th 2023 of 2,074 people. For comparison purposes, a probability sample of this size has an estimated margin of error (which measures sampling variability) of +/- 2.2%. Maru Public Opinion is a member of the British Polling Council (BPC).
**https://www.ofgem.gov.uk/publications/higher-wholesale-costs-push-default-and-pre-payment-price-caps-april.
About Go.Compare
Go.Compare is a comparison website that enables people to compare the costs and features of a wide variety of insurance policies, financial products and energy tariffs.
It does not charge people to use its services and does not accept advertising or sponsored listings, so all product comparisons are unbiased. Go.Compare makes its money through fees paid by the providers of products that appear on its various comparison services when a customer buys through the site.
When it launched in 2006, it was the first comparison site to focus on displaying policy details rather than just listing prices, with the aim of helping people to make better-informed decisions when buying their insurance. It is this approach to comparing products that secured the company an invitation to join the British Insurance Brokers' Association (BIBA) in 2008, and it is still the only comparison site to be a member of this organisation.
Go.Compare has remained dedicated to helping people choose the most appropriate products rather than just the cheapest and works with Defaqto, the independent financial researcher, to integrate additional policy information into a number of its insurance comparison services. This allows people to compare up to an extra 30 features of cover.
Go.Compare is part of Future Plc and is authorised and regulated by the Financial Conduct Authority (FCA). More information can be found here www.gocompare.com or here https://www.futureplc.com/brands/.