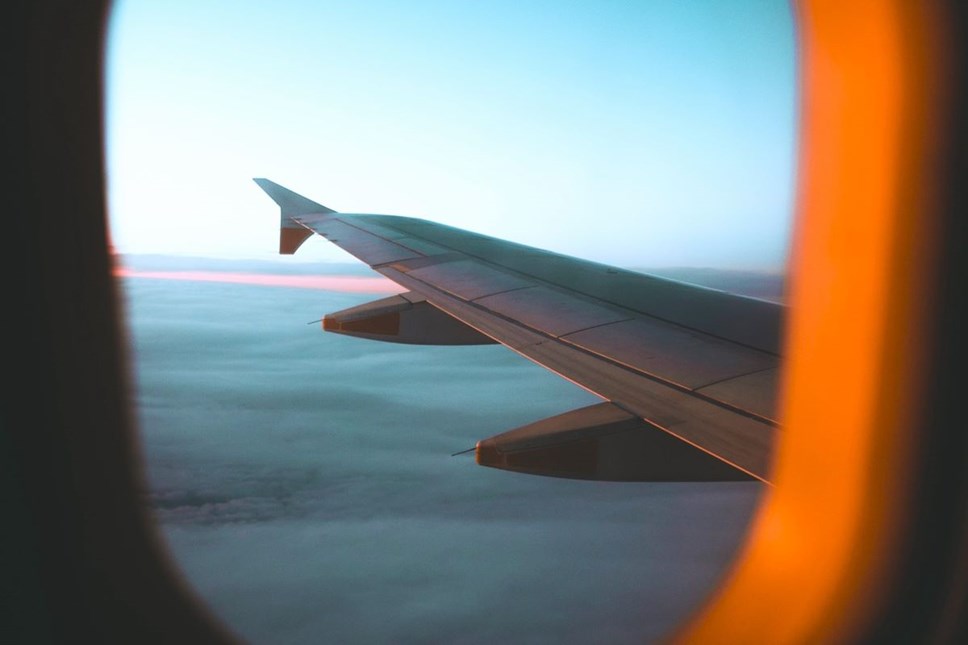 One in five Brits to pay for their 2023 holidays with their credit cards
According to new data from Go.Compare, 23% of Brits will be paying for their holidays in 2023 using a credit card
More than a fifth of people who are planning to go on holiday in 2023, said they would be paying for their holidays using their credit card, according to a survey from Go.Compare.*
Go.Compare asked more than 2000* people about their holiday plans for 2023, where respondents were asked "How are you planning to pay for any holidays you hope to go on in 2023?", nearly a quarter (23%) of Brits planning on a holiday this year answered that they were planning to use a credit card to pay for their holiday this year, with another 5% planning on taking out a loan to cover the cost.
Under 25s were the group most likely (29%) to be relying on credit cards to pay for their trips, with the under 35s the most likely to take out a loan (9%). It was these younger age groups who were also the most likely to be going on holidays with other family members who would be paying for the trip (21%).
More than a third (40%) of people said they had enough money in their bank account to pay for their holiday, or that their monthly salary covered the cost. The survey revealed that those over 65 were most likely (50%) to pay for their holiday in this way.
Ceri McMillan, Go.Compare Travel insurance expert, said on these results: "It's worrying that a significant proportion of people are planning to use their credit cards or take out a loan to cover the cost of a holiday this year. This could be yet another knock-on effect of the cost-of-living crisis, where disposable incomes are being squeezed and people are having to use other methods of payment for big purchases.
"It may be that some people are opting to pay for their holidays on their credit card as it means you are further protected if your travel firm collapses – most credit cards offer buyer protection on purchases between £100 and £30,000 - but it also provides the chance to spread the cost of the holiday across the year. But for whatever reason people are using their credit card, it is always important to fully understand the benefits and risks to your financial decisions, no matter how big or small."
Go.Compare has written a helpful guide on the things to consider when making the decision to pay for your holiday using your credit card.
Pros
Provides extra protection from Section 75 of the Consumer Credit Act - if you paid for some or all of your holiday by credit card (not debit or charge card) and if the price of the holiday is more than £100 and less then £30,000 - which could help you get a refund if you need one;
If you are using a rewards card then you could receive more benefits, such as air miles;
It allows you to spread the cost of the holiday across more months if you need to.
Cons
If your interest rate is high on your credit card, it can increase the cost of your holiday;
Some travel providers may add fees for using your credit cards or not accept them as a means of payment;
Using your card when you are on holiday may bring with it overseas fees or charges for withdrawing cash.
The full article can be found here: https://www.gocompare.com/credit-cards/holiday-use/
- ENDS -
Contact Information
Rosie Johns
Notes to editors
Notes to editors
*Data source: On 28th - 1st May 2023, an online survey of 2055 randomly selected Great British adults was executed by Maru/Blue. For comparison purposes, a probability sample of this size has an estimated margin of error (which measures sampling variability) of +/- 2.1%. The results have been weighted by age, gender, region and social grade to match the population, according to Census data. This is to ensure the sample is representative of the entire adult population of Great Britain. Discrepancies in or between totals are due to rounding.
For further information please contact:
Lynsey Walden on lynsey.walden@Gocompare.com, or Kath Chadwick on Kathryn.chadwick@Gocompare.com.
Keep up-to-date with Go.Compare on Twitter; @Go.Compare
About Go.Compare
Go.Compare is a comparison website that enables people to compare the costs and features of a wide variety of insurance policies, financial products and energy tariffs.
It does not charge people to use its services and does not accept advertising or sponsored listings, so all product comparisons are unbiased. Go.Compare makes its money through fees paid by the providers of products that appear on its various comparison services when a customer buys through the site.
When it launched in 2006, it was the first comparison site to focus on displaying policy details rather than just listing prices, with the aim of helping people to make better-informed decisions when buying their insurance. It is this approach to comparing products that secured the company an invitation to join the British Insurance Brokers' Association (BIBA) in 2008, and it is still the only comparison site to be a member of this organisation.