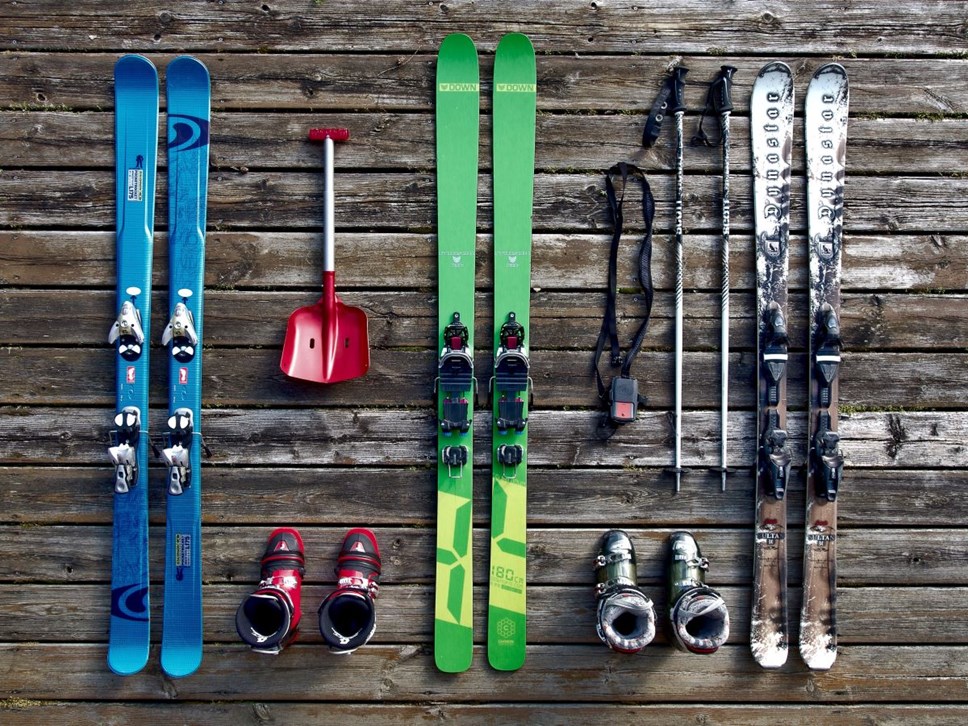 No-show snow trip? Don't drift into the wrong insurance cover
New research from Go.Compare travel insurance shows huge variation in payouts for no snow ski holidays
Following a lack of snowfall and subsequent closure of many ski resorts across Europe this month, Go.Compare Travel is reminding skiers hoping to slope off this half term to check their insurance policies and make sure they are covered for piste closures.
The experts at Go.Compare have reviewed the travel insurance market* and found that, while the majority of policies do provide some financial cover for piste closure, the amount that is paid out varies significantly. It found that, out of 1059 single trip travel insurance policies:
112 provide no winter sports benefits
89 provide no daily benefit for piste closure
283 provide cover for less than £25 per day
349 provide between £25-34 cover per day
226 provide over £35 a day
And out of 1053 annual travel policies in the market:
102 provide no winter sports benefits
74 provide no daily benefit for piste closure
276 provide cover for less than £25 per day
361 provide between £25-34 cover per day
240 provide over £35 a day
Ceri McMillan, spokesperson for Go.Compare travel, said: "Our research showed that the amount covered for piste closures varies significantly across the market, so if you are planning a ski trip this year, it's worth checking that you will be able to claim back your costs if the snow doesn't fall. It won't take away the disappointment of a lack of skiing but it does mean that you won't be out of pocket afterwards.
"It's worth considering a winter sports insurance policy if you are going on a ski trip which will cover a number of risks that a normal travel insurance policy wouldn't necessarily include as standard. As well as things such as piste closures, a winter sports policy, or ski insurance, will provide protection if you have an accident on the slopes and need medical treatment. It can also provide cover for lost lift passes, avalanche delays and lost or stolen equipment."
Go.Compare's market research also revealed that, of 1059 single trip policies, just 4% include winter sports specific cover as standard (5% will cover a WS trip as standard) and of 1053 annual trip policies, 11% provide specific cover as standard. Ceri continued: "The risks associated with winter sports are different to those you would encounter on a beach holiday, so it's important that you don't assume that a standard travel insurance policy will cover you. We encourage everyone to review their policy, no matter what type of holiday, but if you are thinking of taking part in winter sports, it's even more important to know what you are and aren't covered for."
For more information about winter sports cover, please visit: https://www.gocompare.com/travel-insurance/ski-insurance/
-Ends-
Contact Information
Rosie Johns
Notes to editors
For further information please contact:
Lynsey Walden or Kath Chadwick at Go.Compare on lynsey.walden@gocompare.com or kathryn.chadwick@gocompare.com.
Keep up-to-date with GoCompare on Twitter; @GoCompare
Notes to editors
*Defato Matrix, as at February 1st.
About Go.Compare
Go.Compare is a comparison website that enables people to compare the costs and features of a wide variety of insurance policies, financial products and energy tariffs.
It does not charge people to use its services and does not accept advertising or sponsored listings, so all product comparisons are unbiased. Go.Compare makes its money through fees paid by the providers of products that appear on its various comparison services when a customer buys through the site.
When it launched in 2006, it was the first comparison site to focus on displaying policy details rather than just listing prices, with the aim of helping people to make better-informed decisions when buying their insurance. It is this approach to comparing products that secured the company an invitation to join the British Insurance Brokers' Association (BIBA) in 2008, and it is still the only comparison site to be a member of this organisation.
Go.Compare has remained dedicated to helping people choose the most appropriate products rather than just the cheapest and works with Defaqto, the independent financial researcher, to integrate additional policy information into a number of its insurance comparison services. This allows people to compare up to an extra 30 features of cover.
Go.Compare is part of Future Plc and is authorised and regulated by the Financial Conduct Authority (FCA).
More information can be found here www.gocompare.com or here https://www.futureplc.com/brands/.