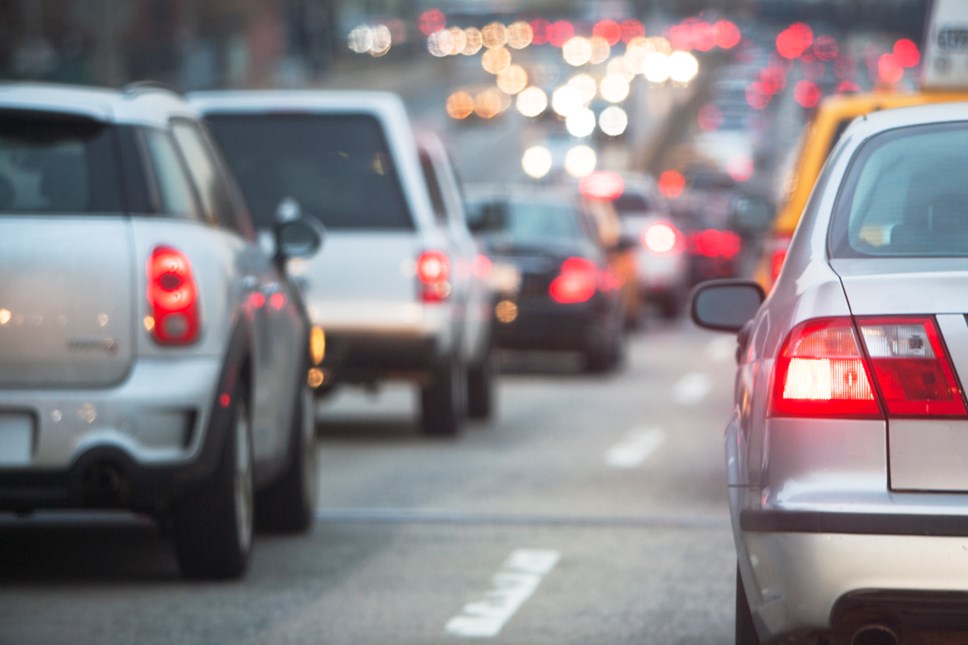 New Year, New Insurance Rules for Car and Home Insurance – the end of the loyalty penalty?
…but policyholders warned not to rest on their laurels at renewal, as GIPP comes into force.
Jan 1st 2022 – New rules will come into force today which will stop insurers offering new customers a better deal than those who automatically renew, previously known as the "loyalty penalty".
However, GoCompare is warning car and home insurance policyholders that the end of the loyalty penalty does not mean that a renewal quote is necessarily the best deal on the market, and shopping around is still the best way to save on insurance costs.
GoCompare car insurance has previously estimated that the practice of offering a new driver a better deal than those who renew, costs motorists £1.2bn a year in higher car insurance premiums. *
Now, thanks to the General Insurance Pricing Practice (GIPP) – introduced by the FCA in September 2020 - which officially comes into force today (Jan 1), insurers have to offer new and existing customers the same price for their annual policy, annual policy so the price calculated at renewal must not be higher than that offered to a new customer. The rules apply to car, home, van and bike insurance.
In addition, insurers are also required to offer a range of "easy, accessible and straightforward" options for consumers to cancel the auto-renewal of their policy. According to the FCA, the process should be straightforward, and no unnecessary barriers should be placed on the consumer. For example, some companies will require cancellation by phone, rather than allowing them to cancel online.
Ryan Fulthorpe, GoCompare's car insurance spokesperson, said on the new rules: "This is a huge shift for the insurance industry and ultimately signals the long-awaited death knell of the "loyalty penalty", but this doesn't mean that customers should rest on their laurels when their renewal arrives.
"In fact, now more than ever, car and home insurance customers should be looking to compare their renewal price against the rest of the market. It's important to remember that a renewal price will only be from one insurer, offering that particular deal. There are still hundreds of other insurance companies who will all provide different and potentially more competitive quotes. So, while your current insurance company could offer you one price, it's still important to shop around and see the other prices that are out there.
"If a customer's circumstances have changed since their last renewal, such as making a claim, changing their vehicle or moving house, this must not be different the price offered to new customers."
Ryan continues: "It's going to be really interesting to see how the new GIPP rules will impact insurance premiums overall. We are already seeing slight increases in the cost of car insurance as people get back to pre-pandemic driving habits and there are subsequently more claims being made. But in terms of which customers this will impact the most remains to be seen.
"Our advice is, and always has been, is to pick up the renewal letter or email and compare that price against others in the market. This way, you know that you're getting the right deal for your needs.
"Insurers use many different factors to calculate their prices, which can include vehicle make, model and age, customer age, driving experience, changes to repair costs they identify through claims, addresses and postcode, to name but a few. But just because insurers offer competitive prices one year, doesn't guarantee that the insurer will offer a similar price at renewal which again, is why it is so important to compare prices and cover, and shop around to get the right deal."
-Ends-
For further information please contact:
Lynsey Walden or Kath Chadwick at GoCompare on lynsey.walden@futurenet.com or kathryn.chadwick@futurenet.com.
Keep up-to-date with GoCompare on Twitter; @GoCompare
Notes to editors
*https://press.gocompare.com/news/drivers-call-for-action-on-car-insurance-renewals-as-loyalty-penalty-increases-22-percent-to-gbp-1-2bn-a-year
About GoCompare
GoCompare is a comparison website that enables people to compare the costs and features of a wide variety of insurance policies, financial products and energy tariffs.
It does not charge people to use its services and does not accept advertising or sponsored listings, so all product comparisons are unbiased. GoCompare makes its money through fees paid by the providers of products that appear on its various comparison services when a customer buys through the site.
When it launched in 2006, it was the first comparison site to focus on displaying policy details rather than just listing prices, with the aim of helping people to make better-informed decisions when buying their insurance. It is this approach to comparing products that secured the company an invitation to join the British Insurance Brokers' Association (BIBA) in 2008, and it is still the only comparison site to be a member of this organisation.
GoCompare has remained dedicated to helping people choose the most appropriate products rather than just the cheapest and works with Defaqto, the independent financial researcher, to integrate additional policy information into a number of its insurance comparison services. This allows people to compare up to an extra 30 features of cover.
GoCompare is part of Future Plc and is authorised and regulated by the Financial Conduct Authority (FCA).
More information can be found here www.gocompare.com or here https://www.futureplc.com/brands/.
Contact Information
Lynsey Walden