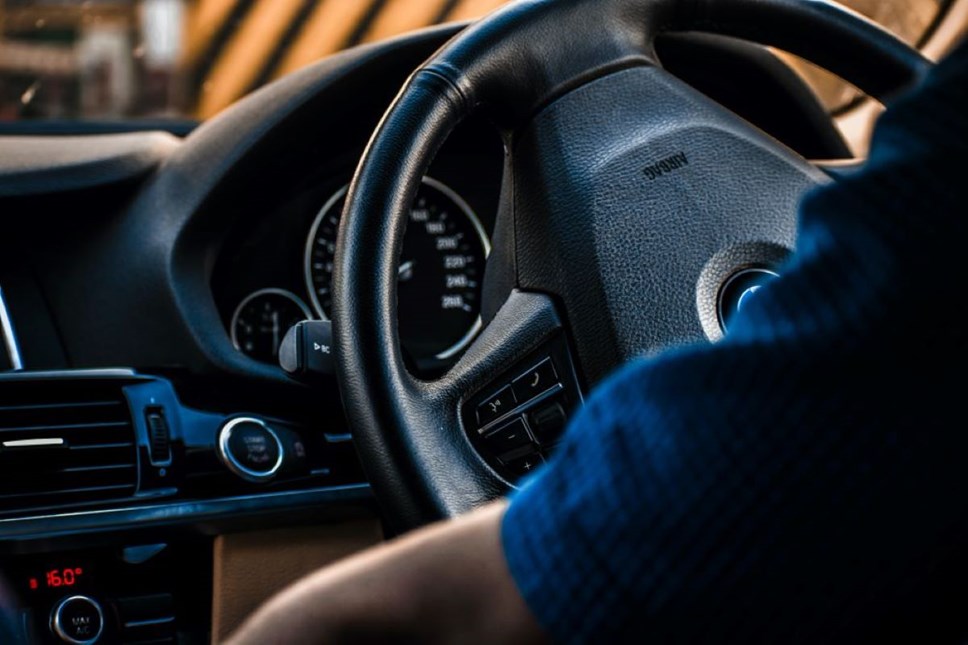 New research shows that one in five young drivers at risk of driving over the limit this Christmas
One in five motorists under 35 believe that driving while hungover is legal
Nearly a quarter (23%) of people have admitted to having driven with a hangover previously
With the festive period upon us and Brits heading into the party season, Go.Compare's car insurance experts are urging drivers to consider alternative modes of transport for the morning after the night before.
New research from the comparison site shows that one in five people between the ages of 18 and 35 believe that driving while hungover is legal1.
On top of this, nearly a quarter of people (23%) – across all age groups - admitted to having driven while hungover in the past, and a proportion of those (4%), say they do so frequently.
Ryan Fulthorpe, car insurance expert at Go.Compare said, "It's so easy to think that, because you stopped drinking hours ago and might well have slept since then, that it's safe enough to drive. However, alcohol takes much longer than we think to leave our systems – an hour for each unit that we drink2 - and you may well still be over the limit, causing a risk to yourself and others."
In the last five years, 20,441 people failed breathalyser tests in the UK3 and anyone who does get caught driving over the legal limit is subject to six months' imprisonment, an unlimited fine and a driving ban for at least a year, if not longer.
Over the same time period, a huge 436,067 people were breathalysed and found to have at least some alcohol in their system.
The drink-drive limit is 80 milligrams (mcg) of alcohol per 100ml of blood in England and Wales, or 50 milligrams in Scotland, however each person's tolerance of alcohol is different.
Ryan added, "The next few weeks are a time of celebration for a lot of people, with Christmas parties, work dos and family get togethers happening everywhere and the opportunities to drive while hungover are ever more frequent.
"Many people might feel that because they are only driving a short distance, or they feel relatively fresh when they wake up, that it's safe to drive the following morning after a night of drinking. But until you do a breath test, it's difficult to predict how much alcohol is still affecting you.
"Although it may be slightly more inconvenient, it's much safer to leave the car at home and find alternative means of getting around the next day."
For further advice, visit: https://www.gocompare.com/motoring/guides/drink-driving/
- Ends –
Contact Information
Rosie Johns
Notes to editors
Notes to editors
1 *On 5th-8th August 2022, a survey of 2079 randomly selected Great British adults was executed by Maru/Blue. For comparison purposes, a probability sample of this size has an estimated margin of error (which measures sampling variability) of +/- 2.1%. The results have been weighted by age, gender, region and social grade to match the population, according to Census data. This is to ensure the sample is representative of the entire adult population of Great Britain. Discrepancies in or between totals are due to rounding.
2 According to NHS UK: https://www.nhs.uk/conditions/alcohol-misuse/risks/
3 According to Department of Transport figures on breath tests carried out 2017 – 2021.
For further information please contact:
Lynsey Walden – lynsey.walden@gocompare.com
Kath Chadwick – Kathryn.chadwick@gocompare.com
Or you can call 02920 020360.
Keep up-to-date with GoCompare on Twitter; @Go.Compare
Notes to editors
About Go.Compare
Go.Compare is a comparison website that enables people to compare the costs and features of a wide variety of insurance policies, financial products and energy tariffs.
It does not charge people to use its services and does not accept advertising or sponsored listings, so all product comparisons are unbiased. Go.Compare makes its money through fees paid by the providers of products that appear on its various comparison services when a customer buys through the site.
When it launched in 2006, it was the first comparison site to focus on displaying policy details rather than just listing prices, with the aim of helping people to make better-informed decisions when buying their insurance. It is this approach to comparing products that secured the company an invitation to join the British Insurance Brokers' Association (BIBA) in 2008, and it is still the only comparison site to be a member of this organisation.
Go.Compare has remained dedicated to helping people choose the most appropriate products rather than just the cheapest and works with Defaqto, the independent financial researcher, to integrate additional policy information into a number of its insurance comparison services. This allows people to compare up to an extra 30 features of cover.
Go.Compare is part of Future Plc and is authorised and regulated by the Financial Conduct Authority (FCA).
More information can be found here www.gocompare.com or here https://www.futureplc.com/brands/.