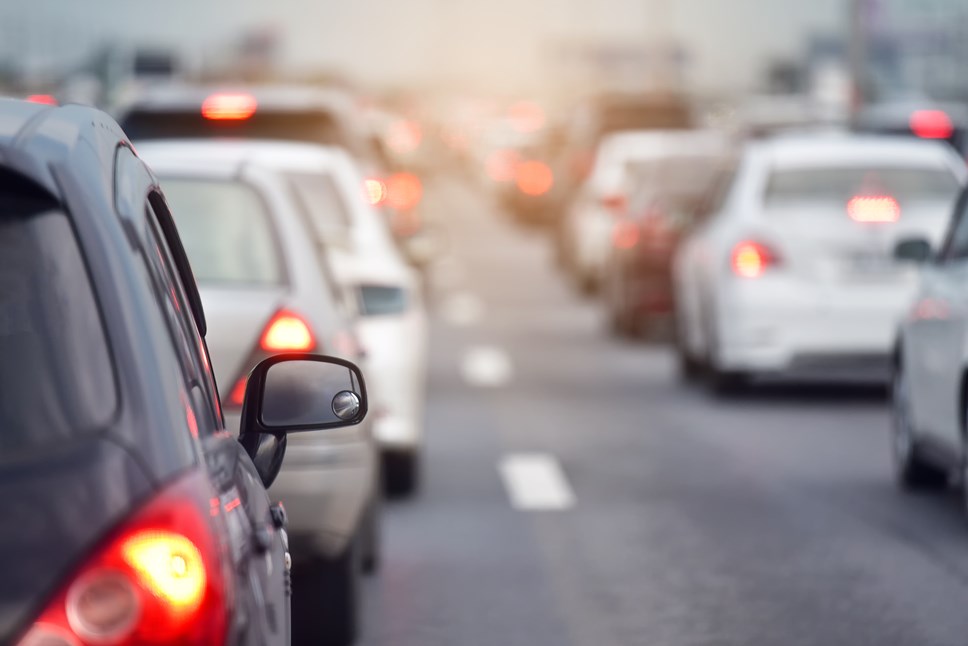 New research shows that insurance excesses are still misunderstood
Only 28% of motorists check their excess levels when taking out a car insurance policy
New research from GoCompare car insurance has revealed that there's still a lack of understanding when it comes to motor insurance and excesses*.
Just over 2000 people took part in the survey which found that just 28% of motorists check their excess levels when taking out a policy. 36% of motorists said they just go for the cheapest price when they're buying a policy, and when it came to younger drivers – those aged 18-34 – only 9% said they check the excess levels of their car insurance.
Those surveyed were also asked about their understanding of car insurance terms – from legal assistance to driving other cars – and just under half (47%) of those who took part claimed they fully understood voluntary and compulsory excesses, but this dropped to 18% for those aged between 18-34.
Excess amounts are included in car, home and most other kinds of insurance policies and is the amount a policy holder is required to pay out themselves before further costs can be claimed from the insurer.
According to the research, 36% of people do not know how much the excesses are on their insurance policies. And, for those who had made a claim on an insurance policy, 12% said they did not know that they'd have to pay the excess as part of that claim and a further 7% said that the excess came as a nasty shock.
Commenting on the findings, GoCompare's car insurance spokesperson, Ryan Fulthorpe, said: "The research shows that excesses, along with other various insurance terms, are still one of the most misunderstood areas of insurance. With 36% of people not even being aware of the amount their current insurance excesses are, it's no surprise that more than one in ten people (13%) who had to make a claim, said the excess was more than they expected.
"No one wants to spend more time or money than they have to when they're buying insurance but it's worth taking a bit of time over the details when you're shopping around to make sure you understand what you're purchasing. Knowing the excess you will need to pay if you need to make a claim is really important as excess amounts can vary significantly. If you think you're only paying £150 but then the excess bill comes in at £500 – how could you afford that? Our survey found that 8% of those who had to make a claim, couldn't really afford to pay the excess, and so these are the things people should be thinking about when they take out a policy."
An insurance excess is made up of a compulsory and voluntary excess amount, and if the policyholder needs to make a claim, the two are added together and must be paid upfront or deducted from any settlement in the event of a claim. The compulsory excess is set out by the insurer and cannot be changed, but a voluntary excess is an amount chosen by the policyholder, often in exchange for a lower monthly premium, and is payable on top of the compulsory excess.
In addition, if someone then needs to make a claim on their insurance policy, the value of that claim must exceed the total excess. For example, if the voluntary excess and compulsory excess are both £250, the total excess is then £500. But if the value of repairs was less than the £500, a customer would not be able to claim.
Currently, drivers shopping around for car insurance with GoCompare can benefit from its free £250 excess cover. And in January this year, it also launched a similar deal for home insurance where it will pay-out up to £250 for qualifying** home insurance claims. More information on GoCompare Car Insurance's free excess cover can be found at: https://www.gocompare.com/free-excess-protection-cover/.
For more information on excesses, please visit: https://www.gocompare.com/car-insurance/guide/excess-explained/.
-Ends-
Contact Information
Lynsey Walden
Notes to editors
Notes to editors
* *Between Jan 4th and Jan 6th 2021, an online survey of 2,071 randomly selected Great British adults was executed by Maru/Blue. For comparison purposes, a probability sample of this size has an estimated margin of error (which measures sampling variability) of +/- 2.1%. The results have been weighted by age, gender, region and social grade to match the population, according to Census data. This is to ensure the sample is representative of the entire adult population of Great Britain. Discrepancies in or between totals are due to rounding.
** UK residents and home insurance purchases only. Excess refunded after claim settled. Excludes Accidental Loss or Damage claims on the home insurance policy. (Full T&Cs apply.)
For further information please contact:
Lynsey Walden or Kath Chadwick at GoCompare on lynsey.walden@futurenet.com or kathryn.chadwick@futurenet.com.
Keep up-to-date with GoCompare on Twitter; @GoCompare
About GoCompare
GoCompare is a comparison website that enables people to compare the costs and features of a wide variety of insurance policies, financial products and energy tariffs.
It does not charge people to use its services and does not accept advertising or sponsored listings, so all product comparisons are unbiased. GoCompare makes its money through fees paid by the providers of products that appear on its various comparison services when a customer buys through the site.
When it launched in 2006, it was the first comparison site to focus on displaying policy details rather than just listing prices, with the aim of helping people to make better-informed decisions when buying their insurance. It is this approach to comparing products that secured the company an invitation to join the British Insurance Brokers' Association (BIBA) in 2008, and it is still the only comparison site to be a member of this organisation.
GoCompare has remained dedicated to helping people choose the most appropriate products rather than just the cheapest and works with Defaqto, the independent financial researcher, to integrate additional policy information into a number of its insurance comparison services. This allows people to compare up to an extra 30 features of cover.
GoCompare is part of Future Plc and is authorised and regulated by the Financial Conduct Authority (FCA).
More information can be found here www.gocompare.com or here https://www.futureplc.com/brands/.