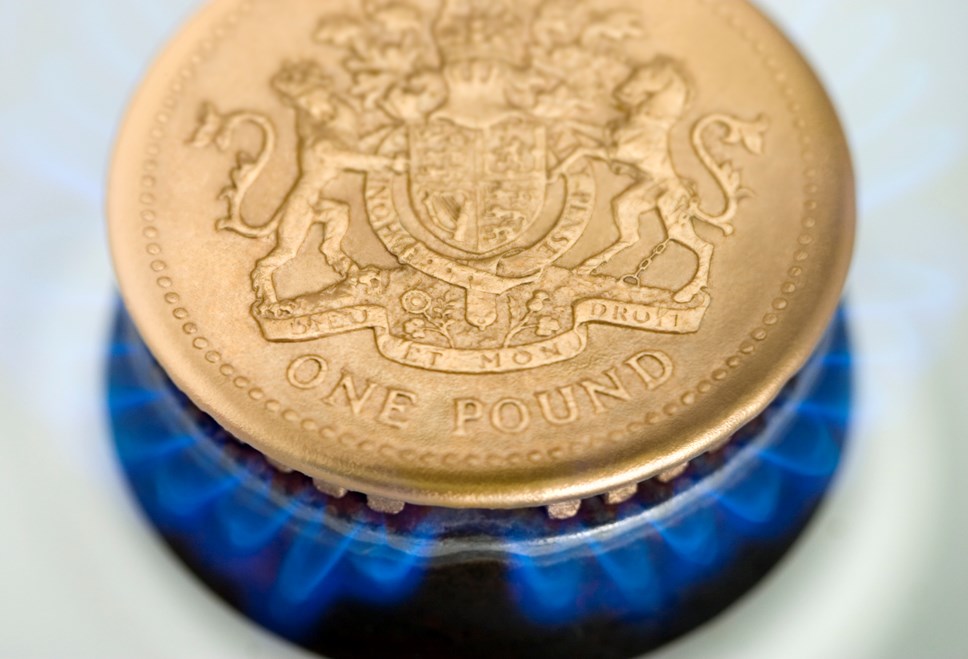 New research reveals the top ways Brits are trying to keep a lid on soaring household energy prices
From going to bed earlier to taking quicker showers and using a slow cooker instead of an oven – GoCompare reveals the measures people are taking to try and save on their energy bills at home
New research from GoCompare Energy has found that 83% of bill payers have seen their energy costs increase since the cost of gas and electricity has gone up exponentially.
The research, which also asked more than 2100 people how they're trying to curb costs around the home in light of these increased costs, shows that over two-thirds (64%) of those surveyed have started turning off the lights when they leave a room, making it the top measure people are taking to save money in the home. Other tactics included going to bed earlier, using the tumble dryer less and doing laundry at night.
Of the list of options provided, the top ten ways people are trying to save on their energy costs around the home were:
| | | |
| --- | --- | --- |
| 1 | Turning off lights when they leave the room | 64% |
| 2 | Turning off appliances when they're not being used / in standby mode | 54% |
| 3 | Not filling the kettle to the top | 45% |
| 4 | Washing clothes on a lower heat setting | 39% |
| 5 | Having quicker showers | 36% |
| 6 | Changing light bulbs to LED bulbs | 28% |
| 7 | No longer using the tumble dryer | 24% |
| 8 | Making the house more energy efficient | 19% |
| 9 | Going to bed earlier | 18% |
| 10 | Using the slow cooker instead of the oven | 17% |
Just 10% of those asked said that they weren't implementing any of the energy saving measures listed in the survey.
Other ways people are looking to save on their energy costs included doing the laundry at night(16%) visiting friends and family more (8%), spending more time in the office (5%), and 5% of people say they're getting solar panels fitted.
Gareth Kloet, of GoCompare Energy, said on the findings: "With 83% of people feeling the impact of rising energy costs, it's no wonder that lifestyle habits around the home will have been impacted. Some of these measures will undoubtedly help to keep increased costs to a minimum but there are obviously limits to the changes that people can make.
"With the warmer weather hopefully on its way, we are now approaching the time of year when people traditionally use less energy, and some people may be feeling like there's a bit of breathing space before the colder weather sets in again. But it's important to remember that these habits can only be a good thing longer term – not just when it comes to saving on your bills, but also on the environment.
"If the market does return to some sort of normality and we start to see energy costs decrease, we would absolutely recommend that people continue with some of these changes longer term. Being aware of the way that energy is consumed in the house can only be a good thing and will be important to maintain even after things have improved in the market."
For some other tips on how to save energy, visit this guide: https://www.gocompare.com/gas-and-electricity/guide/energy-saving-tips/
-Ends-
For further information please contact:
Lynsey Walden on lynsey.walden@gocompare.com, or Kath Chadwick on Kathryn.chadwick@gocompare.com.
Notes to editors
*1On 22nd – 24th April, 2022 randomly selected Great British adults was executed by Maru/Blue. For comparison purposes, a probability sample of this size has an estimated margin of error (which measures sampling variability) of +/- 2.1%. The results have been weighted by age, gender, region and social grade to match the population, according to Census data. This is to ensure the sample is representative of the entire adult population of Great Britain. Discrepancies in or between totals are due to rounding.
Contact Information
Lynsey Walden
Notes to editors
About GoCompare
GoCompare is a comparison website that enables people to compare the costs and features of a wide variety of insurance policies, financial products and energy tariffs.
It does not charge people to use its services and does not accept advertising or sponsored listings, so all product comparisons are unbiased. GoCompare makes its money through fees paid by the providers of products that appear on its various comparison services when a customer buys through the site.
When it launched in 2006, it was the first comparison site to focus on displaying policy details rather than just listing prices, with the aim of helping people to make better-informed decisions when buying their insurance. It is this approach to comparing products that secured the company an invitation to join the British Insurance Brokers' Association (BIBA) in 2008, and it is still the only comparison site to be a member of this organisation.
GoCompare has remained dedicated to helping people choose the most appropriate products rather than just the cheapest and works with Defaqto, the independent financial researcher, to integrate additional policy information into a number of its insurance comparison services. This allows people to compare up to an extra 30 features of cover.
GoCompare is part of Future Plc and is authorised and regulated by the Financial Conduct Authority (FCA).
More information can be found here www.gocompare.com or here https://www.futureplc.com/brands/.