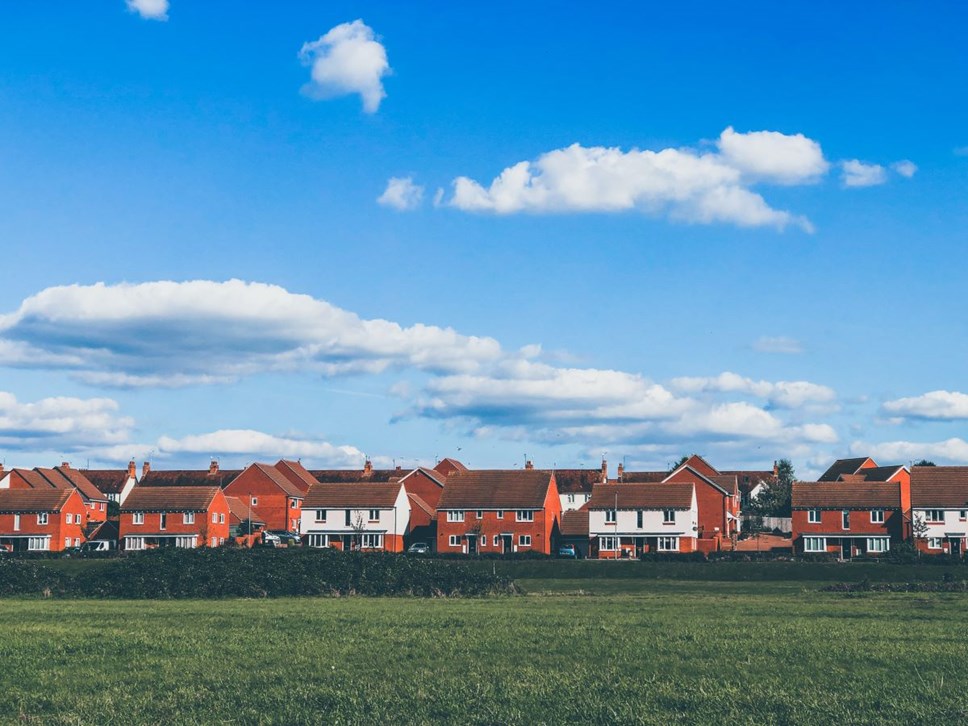 New data shows the best day to buy home insurance
If you buy your policy 27 days before your renewal, you could pay around 19% less than if you buy the day before your renewal
According to new data from Go.Compare home insurance, the best day to buy your home insurance is 27 days before your renewal is due.* The data also shows that policyholders could pay 19% less if they buy on this day, compared with the day before their renewal is due.
The findings are based on the average premium paid by policyholders for all buildings only, contents only and buildings and contents insurance in September 2022 and show that, on average, the cheapest time to buy a home insurance policy is 27 days before the renewal is due. The same data also shows that the most expensive day to buy a policy is two days before the renewal date.
Ceri McMillan, home insurance spokesperson for Go.Compare, said on the new data: "At a time where we are all looking to save money on our outgoings, this type of information could come in really handy if you've just had your renewal notice from your current insurance company. The potential saving of 19% is a good chunk of your premium and all you need to do is take out your policy on a different day."
"Insurers vary the price you pay based on a number of risk factors, including the type of property you live in, any previous claims you might have and the area in which you live, to name but a few. So it may seem like there's very little you can do to help keep premium costs down, but there are ways to save on your home insurance, and it would seem that buying your policy 27 days before the renewal is a good place to start."
Go.Compare home insurance has compiled some practical guidance for anyone looking to save on a home insurance policy, but not wanting to compromise on the level of cover in place:
Pay in full, if you can: It's estimated that you can save around 10% on your premium by paying for the policy in one lump sum, as opposed to monthly payments. This is because your insurance provider is 'loaning' you the cost of your policy over its term, so charges interest on the amount.
Some insurers allow you to spread the cost over 12 months without paying any interest, so if you can't afford the cost of paying the full amount up-front, this might be a deciding factor in which policy you choose.


Combine buildings and contents policies: You can cover your buildings and contents insurance in one policy, or buy separate policies that cover just the building or just the contents. Often, it works out cheaper to buy them together from one provider. This is because insurers sometimes offer discounts on combined policies.


Take care of your home: Keeping your home in good condition means you're less likely to make a claim - so this could affect the cost of your insurance. Making sure you check for loose roof tiles, broken guttering and keep an eye on the condition of your windows means you are less likely to be affected by extreme weather conditions. Also making sure that pipes are well insulated so they don't freeze and burst in cold weather is also good practice.


Securing your home: Things that can help secure your home could also help you secure a cheaper premium, including installing an approved burglar alarm, security lighting and key operated locks on windows - but before you make any changes, it's also worth working out whether the cost of the equipment will outweigh the savings you'll make.


Never auto-renew: Financial Conduct Authority (FCA) rules that came into effect on 1 January 2022, forced firms to stop the practice of 'price walking' and ensure that renewal quotes for home insurance consumers are not more expensive than they would be for new customers. But even though a renewal quote won't be more expensive, that's still just one price from one insurer and comparison sites will be able to help you compare quotes from a range of insurance companies. It's worth comparing policies annually to make sure you're getting the best deal for you.
For more information about how to save on your home contents and buildings insurance, please visit: https://www.gocompare.com/home-insurance/guide/top-tips-for-cheaper-home-insurance/.
-Ends-
Contact Information
Rosie Johns
Notes to editors
For further information please contact:
Lynsey Walden or Kath Chadwick at Go.Compare on lynsey.walden@gocompare.com or kathryn.chadwick@gocompare.com.
Keep up-to-date with Go.Compare on Twitter; @GoCompare
Notes to editors
*Based on the average price paid annually for all purchases of buildings only, contents only and buildings & contents insurance in September 2022 through Go.Compare.
About Go.Compare
Go.Compare is a comparison website that enables people to compare the costs and features of a wide variety of insurance policies, financial products and energy tariffs.
It does not charge people to use its services and does not accept advertising or sponsored listings, so all product comparisons are unbiased. Go.Compare makes its money through fees paid by the providers of products that appear on its various comparison services when a customer buys through the site.
When it launched in 2006, it was the first comparison site to focus on displaying policy details rather than just listing prices, with the aim of helping people to make better-informed decisions when buying their insurance. It is this approach to comparing products that secured the company an invitation to join the British Insurance Brokers' Association (BIBA) in 2008, and it is still the only comparison site to be a member of this organisation.
Go.Compare has remained dedicated to helping people choose the most appropriate products rather than just the cheapest and works with Defaqto, the independent financial researcher, to integrate additional policy information into a number of its insurance comparison services. This allows people to compare up to an extra 30 features of cover.
Go.Compare is part of Future Plc and is authorised and regulated by the Financial Conduct Authority (FCA).
More information can be found here go.compare or here https://www.futureplc.com/brands/.