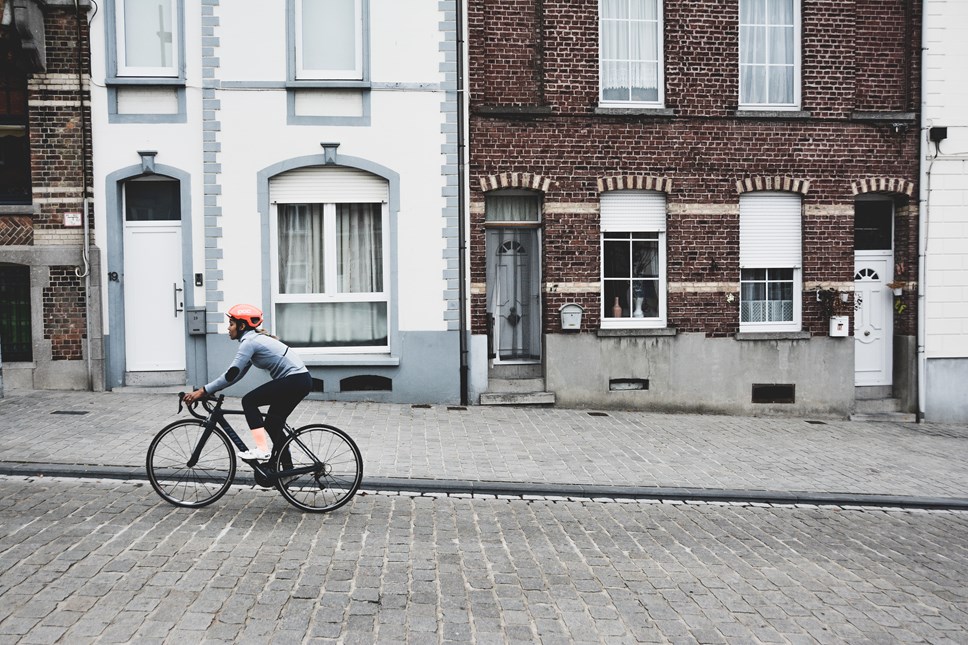 New data reveals a surge in people looking to buy bicycles amidst lockdown
According to Google Trends data, searches for road bikes have increased 525% since lockdown was announced.
Compared to the week pre-lockdown, searches for road bikes have increased by 525%;
Searches for the cycling and exercise tracking app Strava have also increased by 354%;
The average cost of a bike added to a home insurance policy since lockdown is £933**;
New bike owners need to be careful as 40%*** of home insurance policies don't offer cover for bicycles away from the home as standard;
GoCompare offers top five tips on how cyclists can keep their bikes safe;
According to Google Trends data outdoor cycling as an activity is booming, with searches for road bikes having increased by a staggering 525%* since lockdown was announced. Searches for the cycling and exercise tracking app Strava have also increased by 354%, currently sitting at number three on Apple's app store.
Anders Nilsson, from GoCompare commented: "As we enter the fourth week of lockdown, and restrictions look set to stay for the foreseeable, people seem determined to make the most of the outdoors for their exercise, and according to this data cycling seems to have had a surge in popularity.
"While it's important to stay fit and healthy, we want to remind people to check their existing home insurance policy to make sure they have the appropriate cover in place, particularly bicycles away from the home, as 40%*** of policies don't cover this as standard. It's up to the policyholder to be getting in touch with their insurer to make amendments or add an appropriate level of cover to their policy.
"It's also worth noting that there will be a single item limit on many home insurance policies. The average bike cost added to a home insurance policy since lockdown has been £933, which is a 15% increase on this time last year, so if you're purchasing a bicycle which is of higher value, then you may need to consider a separate bike insurance policy.
"For anyone purchasing larger items or new gadgets online over the next few weeks during the lockdown, remember to keep your proof of purchase as you're less likely to have a claim rejected if you are in the position of having to make a claim on your home insurance."
GoCompare shares top five tips on how cyclists can keep their bikes safe:
Get the right insurance
While it may be tempting to get the cheapest insurance, it's important to make sure that you have the right cover levels for your bike. People often underestimate the value of their possessions and as such, could find themselves underinsured should something happen.
Most home contents policies have a single article limit, so if the bike is valued higher than this then you will need to arrange for it to be specifically included on the policy.
Buy a reliable bike lock and use it
You may not feel like parting with more money after buying a new bike, but it's worth investing in a decent, high-quality bike lock. Stay away from cable locks, as most can be snipped with scissors. U-shaped locks and heavy-duty chains offer much better protection, as well as making sure the lock has a Sold Secure rating. Gold rated locks offer the highest level of security, Silver-rated locks offer a compromise between security and cost, Bronze rated locks offer defence against the opportunist thief.
Also, while many insurance policies will provide cover for theft from outbuildings, like a garage – it's always worth taking extra precautions and using your bike lock if keeping in an outbuilding at home.
Take photos
Note down as much information about your bike as possible, such as any identification marks, stickers, badges, repairs or even grazes or visible damage and make sure you're taking photos of all these things, including the bike itself and the lock you use. This will not only help the police locate and return your bike if it gets stolen, but it will help with your case if you need to make a claim on your insurance. For extra peace of mind, you can even buy recommended markers to mark your bike so it's able to be identified and returned to you if found by the police.
Register your bike
Adding your bike details to a national police-approved database can also help to safeguard your bike against theft. It's completely free to register and you also have the option of purchasing a marking kit – which will help to locate your bike if stolen. Another plus to using this is you're able to see if your area is a hotspot for bike crime, to show if you should be taking extra precautions when using and storing your bike. Just visit https://www.bikeregister.com/ for more information.
Take reasonable care
If you're in the position of having to claim on your insurance, your insurer will most likely expect reasonable care to have been taken, such as locking your bike to a fixed bike rack or barrier. Also, it's worth remembering that lending your bike out to friends or family could invalidate your policy, so it's worth double-checking to be sure you're covered.
For more information on cover for items away from the home visit: https://www.gocompare.com/home-insurance/personal-possessions-cover-outside-the-home/
-Ends-
For further information please contact:
Anders Nilsson or Louisa Marsden at GoCompare on 01633 654 054 / 01633 655 132
Gordon, Jason or Liz at MAW Communications on 01603 505 845
Keep up-to-date with GoCompare on Twitter; @GoCompare
Notes to editors
*According to Google trends data, correct as of 15.04.20 searches for road bikes have increased 525% up until 12.04.20 since lockdown was announced on 23.03.20, compared to the previous week.
**GoCompare own data showing average cost of a bike added to home insurance (contents only policy), comparing average cost since lockdown began, and this time last year.
***According to Defaqto, correct as of 14.04.20 out of 405 home contents policies, 40% (163) don't offer cover for bicycles away from the home as standard.
GoCompare
GoCompare is a comparison website that enables people to compare the costs and features of a wide variety of insurance policies, financial products and energy tariffs.
GoCompare does not charge people to use its services, and it does not accept advertising or sponsored listings, so all product comparisons are unbiased. GoCompare makes its money through fees paid by the providers of products that appear on its various comparison services when a customer buys through the site.
When it launched in 2006, it was the first comparison site to focus on displaying policy details rather than just listing prices, with the aim of helping people to make better-informed decisions when buying their insurance. GoCompare has remained dedicated to helping people choose the most appropriate products rather than just the cheapest, and has teamed up with Defaqto, the independent financial researcher, to integrate additional policy information into a number of its insurance comparison services. This allows people to compare up to an extra 30 features of cover.
GoCompare is the only comparison website to be invited to join the British Insurance Brokers' Association (BIBA) and is authorised and regulated by the Financial Conduct Authority (FCA).
For more information visit www.gocompare.com and www.gocogroup.com
Contact Information
Louisa Marsden
Senior PR Executive
GoCompare
01633 655 132