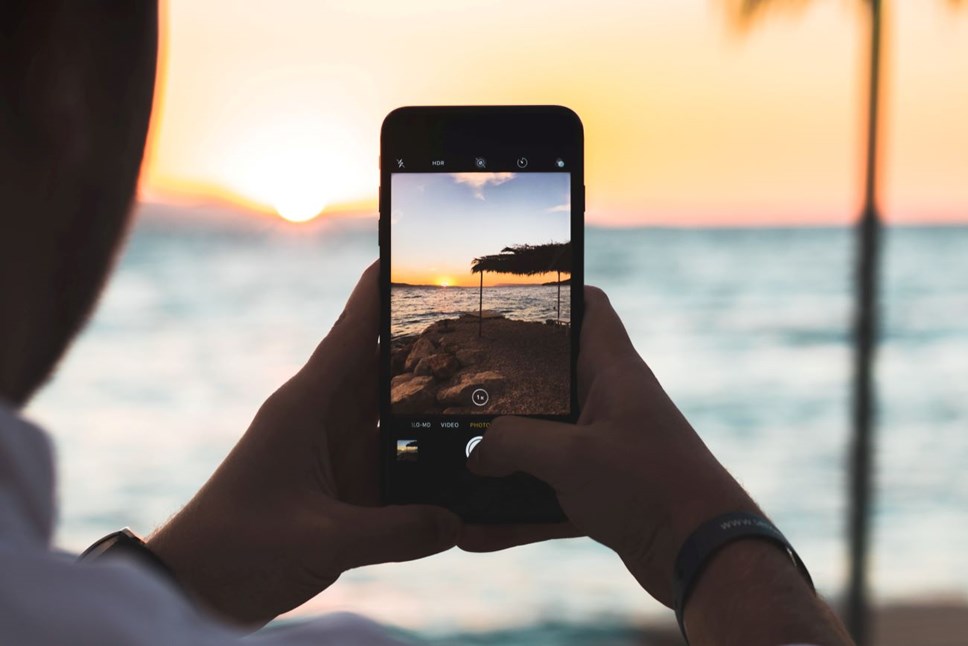 Nearly a third of Brits with social media accounts don't like seeing friends' holiday pics, Go.Compare survey finds
Almost one in ten say they find holiday pics annoying and 13% say they are bored of them
Holiday social media posts are a big turn off for nearly a third (29%) of Brits with an online account, according to new research* from Go.Compare.
Of those with a social media account, 13% said they were bored of them, 9% say they found them annoying and 7% admit that they get jealous seeing other people's holiday snaps.
But not everyone feels the same way, according to the survey, 39% of Brits with a social account said it was nice to see their friends happy and a quarter (25%) just saying they liked to view them.
Just over half (52%) of people who have a social media account admitted that they do share their holiday pics online and of those who don't post their pictures, nearly a third (30%) say they don't want to let people know they are away, and 20% don't want to seem like they are showing off.
Those aged between 25 and 34 are the ones most likely to post about their travels the most, with nearly half of people in this age group (46%) saying they share their travels on social whilst they are away.
Ceri McMillan, Go.Compare's home insurance expert, said of the findings: "Those of us with social media accounts have seen it many times, friends who are travelling here, there and everywhere sharing their glamourous or relaxing holiday snaps, while we are sat at our desks looking out at dreary weather. But no matter how you feel about seeing holiday snaps, there are a few insurance considerations that people should think about before taking those pics or sharing them online and this is for both travel and home insurance.
"From a home insurance perspective, the risk is that you're telling people that you are away from home, and possibly a flight away, giving burglars a window of opportunity. But the same is true for travel insurance too.
Ceri explained: "On many social media accounts these days you can tag where you are, restaurant, hotel, beach etc – so again, you're alerting people to where you are at any given time.
"We absolutely don't want to be the party poopers, but we would ask anyone to think twice before you post pictures on your social media timeline of the risks involved, both at home and on holidays."
For more information about protecting your home while you're away, please visit: https://www.gocompare.com/home-insurance/guide/security/.
-Ends-
Contact Information
Rosie Johns
Notes to editors
For further information please contact:
Lynsey Walden or Kath Chadwick at Go.compare on lynsey.walden@gocompare.com or kathryn.chadwick@gocompare.com.
Keep up-to-date with GoCompare on Twitter; @GoCompare
Notes to editors
*On 5th-8th August 2022, a survey of 2,079 randomly selected Great British adults was executed by Maru/Blue. For comparison purposes, a probability sample of this size has an estimated margin of error (which measures sampling variability) of +/- 2.1%. The results have been weighted by age, gender, region and social grade to match the population, according to Census data. This is to ensure the sample is representative of the entire adult population of Great Britain. Discrepancies in or between totals are due to rounding.
About Go.Compare
Go.Compare is a comparison website that enables people to compare the costs and features of a wide variety of insurance policies, financial products and energy tariffs.
It does not charge people to use its services and does not accept advertising or sponsored listings, so all product comparisons are unbiased. Go.Compare makes its money through fees paid by the providers of products that appear on its various comparison services when a customer buys through the site.
When it launched in 2006, it was the first comparison site to focus on displaying policy details rather than just listing prices, with the aim of helping people to make better-informed decisions when buying their insurance. It is this approach to comparing products that secured the company an invitation to join the British Insurance Brokers' Association (BIBA) in 2008, and it is still the only comparison site to be a member of this organisation.
Go.Compare has remained dedicated to helping people choose the most appropriate products rather than just the cheapest and works with Defaqto, the independent financial researcher, to integrate additional policy information into a number of its insurance comparison services. This allows people to compare up to an extra 30 features of cover.
Go.Compare is part of Future Plc and is authorised and regulated by the Financial Conduct Authority (FCA).
More information can be found here www.gocompare.com or here https://www.futureplc.com/brands/.