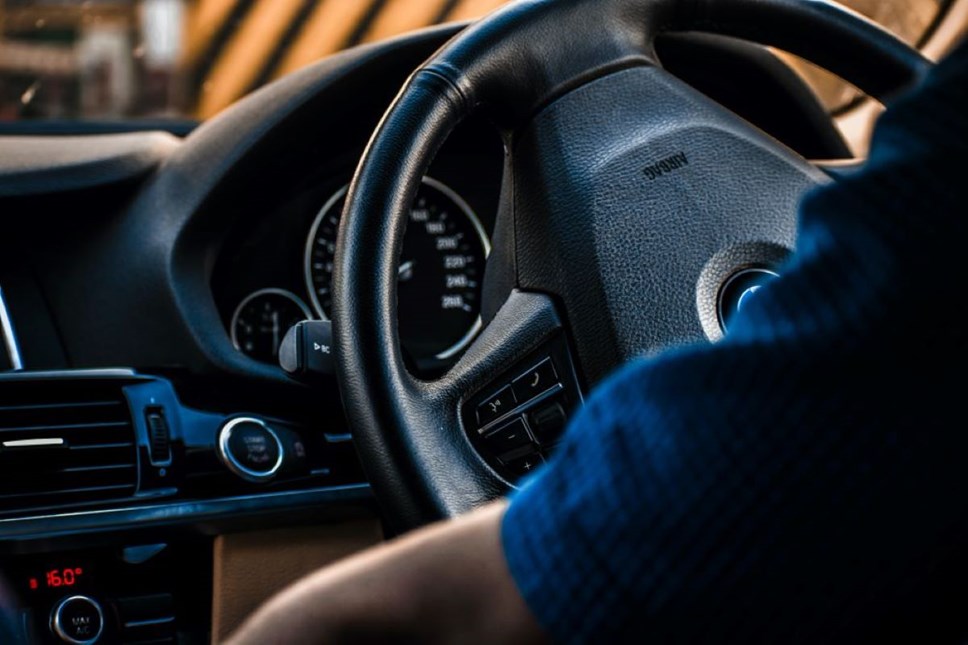 Motoring mayhem: New research reveals how many drivers could be regularly breaking the law
Drivers admit to checking a smartwatch, using a satnav in a non-fixed position and splashing pedestrians
New research from GoCompare car insurance has revealed that thousands of motorists could be regularly breaking the law while driving.
In a new survey of over 2000 motorists in the UK, many admitted to either always, often or sometimes doing the below activities while driving, which could all result in a fine, penalty points and increased costs at your insurance renewal.
The key findings from the research are included below:
Splashing pedestrians: 31% of people have admitted to splashing pedestrians with rainwater and a further 23% believe it's legal to do so.
What's the rule? Under section three of the Road Traffic Act 1988, it's illegal to splash someone as it's considered driving "without reasonable consideration for other persons."
If you are caught driving through puddles and splashing pedestrians, you will likely be hit with a £100 fine and three penalty points, but there is a maximum punishment of a £5,000 fine.
Using a mobile at a drive-through: 35% have admitted to using a mobile phone at a drive-through and a further 23% thought it was legal to do so.
What's the rule? The Highway code states that it's illegal to hold and use a phone, sat-nav or any device can send or receive data while driving. You can get six penalty points and a £200 fine if you hold and use any device that can send and receive data while driving or riding a motorcycle. While you are allowed to use your phone to pay at a drive-through, if you're generally sat in the car using your phone and your engine is running, your phone shouldn't be in your hands.
Checking a smartwatch: 33% said that they have previously checked their smartwatch while driving and over a quarter (28%) said that they thought this was legal.
What's the rule? Drivers caught using a smartwatch could face the same fines as those imposed when you are caught using a mobile device or charged with dangerous or careless driving which carries a £100 fine and three penalty points. While the Highway Code doesn't directly state that using a smartwatch is illegal, these devices can alert you to new messages so if you are caught checking these, you are taking your eyes off the road.
Smoking: 23% of people have admitted to smoking behind the wheel, and a further 49% of people think it's legal to light up while driving.
What's the rule? While it's not illegal to smoke behind the wheel, The Children and Families Act 2015 made smoking in cars with children an offence. The law makes it clear that it's illegal to:
Smoke in a private vehicle with someone under age 18 present
Fail to prevent smoking in a private vehicle with someone under age 18 present
GoCompare's motoring expert, Ryan Fulthorpe said on the research, "We were shocked to see how high some of these statistics were, and how many people admitted to doing certain things such as using their phone, smoking and checking their smartwatch.
"We were also surprised to see how many people thought these activities were legal, which suggests that there needs to be more education surrounding these laws, and clearer guidance around what you can and cannot do.
"While activities such as eating and drinking behind the wheel aren't explicitly against the law, it could land you in trouble if this takes your attention away from the road. Drivers need to give the road their full concentration while driving, so if you're doing anything that means your attention is taken away, and you are considered "distracted", that's when you could find yourself with a fine and penalty points on your licence.
"Even if you're unsure about the letter of the law, you should always think twice about doing anything behind the wheel that isn't strictly driving. In short, if it takes your eyes away from the road – just wait until you are at the end of your journey or pull over somewhere safe where you won't be a danger to others."
To find out more about how motoring convictions can impact your car insurance, please visit: https://www.gocompare.com/motoring/guides/illegal-driving-offences/.
-End-
Contact Information
Rosie Johns
Notes to editors
For further information, please contact:
Lynsey Walden or Kath Chadwick at Gocompare on lynsey.walden@gocompare.com or kathryn.chadwick@gocompare.com.
Keep up-to-date with GoCompare on Twitter; @GoCompare
Notes to editors
*1On 5th-8th August 2022, a survey of 2079 randomly selected Great British adults was executed by Maru/Blue. For comparison purposes, a probability sample of this size has an estimated margin of error (which measures sampling variability) of +/- 2.1%. The results have been weighted by age, gender, region and social grade to match the population, according to Census data. This is to ensure the sample is representative of the entire adult population of Great Britain. Discrepancies in or between totals are due to rounding.
About GoCompare
GoCompare is a comparison website that enables people to compare the costs and features of a wide variety of insurance policies, financial products and energy tariffs.
It does not charge people to use its services and does not accept advertising or sponsored listings, so all product comparisons are unbiased. GoCompare makes its money through fees paid by the providers of products that appear on its various comparison services when a customer buys through the site.
When it launched in 2006, it was the first comparison site to focus on displaying policy details rather than just listing prices, with the aim of helping people to make better-informed decisions when buying their insurance. It is this approach to comparing products that secured the company an invitation to join the British Insurance Brokers' Association (BIBA) in 2008, and it is still the only comparison site to be a member of this organisation.
GoCompare has remained dedicated to helping people choose the most appropriate products rather than just the cheapest and works with Defaqto, the independent financial researcher, to integrate additional policy information into a number of its insurance comparison services. This allows people to compare up to an extra 30 features of cover.
GoCompare is part of Future Plc and is authorised and regulated by the Financial Conduct Authority (FCA).
More information can be found here www.gocompare.com or here https://www.futureplc.com/brands/.