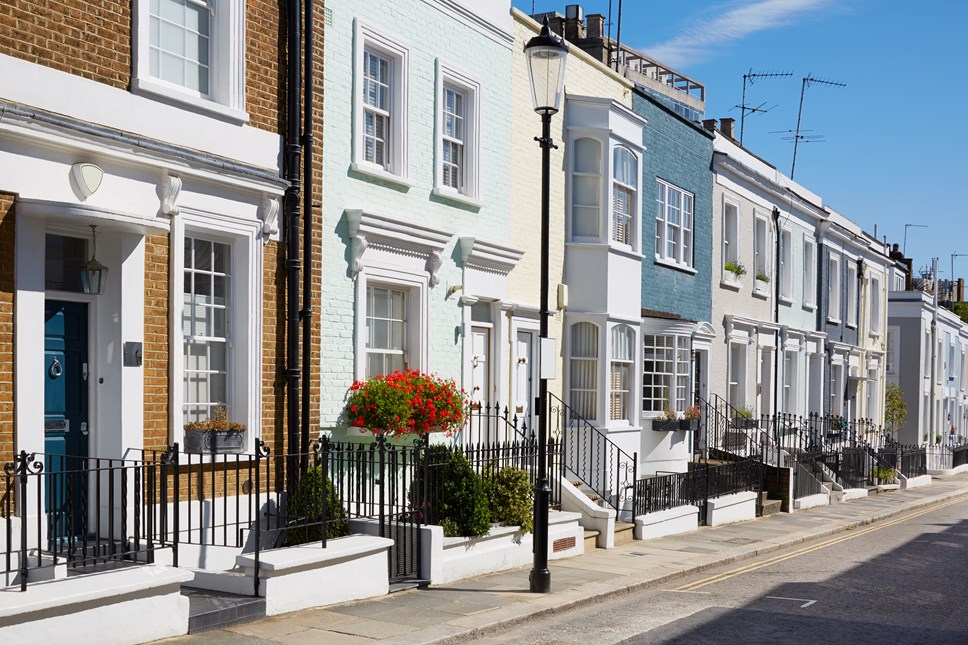 More UK homeowners join Neighbourhood Watch schemes since lockdown
All ages flocked to community groups, but biggest increases were seen in those aged 25-34
More UK homeowners join Neighbourhood Watch schemes since lockdown
All ages flocked to community groups, but biggest increases were seen in those aged 25-34
GoCompare saw a surge in the proportion of its home insurance customers joining Neighbourhood Watch Schemes during the numerous lockdowns in 2020.
The data, which is based on almost 350,000 home insurance quotes* reveals that, during lockdown in 2020, the share of GoCompare customers who were members of Neighbourhood Watch Schemes jumped by 12.9%. Most notably, the biggest increases were seen when the data was broken down by age group, revealing a 14% rise in those aged 25-34, and a 10% increase in homeowners aged between 35-44.
Commenting on the data, Ryan Fulthorpe, from GoCompare Home Insurance said, "The Covid lockdowns have had such a huge impact on the way we see our homes, and it would appear, the communities around those homes. So, it's not that surprising that people are looking to form a stronger relationship with their neighbours and join forces to tackle crime or anti-social behaviour.
"We have seen that the proportion of people who declare that they are a member of a Neighbourhood Watch Scheme on their home insurance quote has since slowed, but looking at the data before Covid and then what's happened since the first lockdown in March 2020, there's still a 7.7% increase across the board***.
"The pandemic meant that people found themselves in situations they never thought they'd be living through and at some points, it seemed like it would never end. So, it's heart-warming to see that one of the responses to this crisis was that people looked to form a stronger bond in their respective communities and pull together as a group. Hopefully this is something we will see continue long after the pandemic and for years into the future."
Launched in 1982, Neighbourhood Watch is a charitable movement that aims to bring neighbours together to create strong, friendly, active communities where crime and anti-social behaviour are less likely to happen. Across England and Wales, it has upwards of 2.3 million members.**
GoCompare asks about Neighbourhood Watch membership as part of its home insurance quote process. Some insurers will offer a discount on your home insurance premiums if you are a member of a local scheme.
For more information about home insurance visit: https://www.gocompare.com/home-insurance.
-Ends-
For further information please contact:
Lynsey Walden – Lynsey.walden@gocompare.com
Kath Chadwick - kathryn.chadwick@gocompare.com
Or call us on 01633 654055 or 02920 020360.
Keep up-to-date with GoCompare on Twitter; @GoCompare
Notes to editors
*The data is based on 345,247 quotes overall, 53,316 quotes for the 25-34 age group and 69,555 quotes for the 35-44 age group.
**https://www.ourwatch.org.uk/about-us/who-we-are
*** Based on the following comparison of figures - 01 January 17- 01 February 20 vs 01 April 20 - 31 May 21.
About GoCompare
GoCompare is a comparison website that enables people to compare the costs and features of a wide variety of insurance policies, financial products and energy tariffs.
It does not charge people to use its services and does not accept advertising or sponsored listings, so all product comparisons are unbiased. GoCompare makes its money through fees paid by the providers of products that appear on its various comparison services when a customer buys through the site.
When it launched in 2006, it was the first comparison site to focus on displaying policy details rather than just listing prices, with the aim of helping people to make better-informed decisions when buying their insurance. It is this approach to comparing products that secured the company an invitation to join the British Insurance Brokers' Association (BIBA) in 2008, and it is still the only comparison site to be a member of this organisation.
GoCompare has remained dedicated to helping people choose the most appropriate products rather than just the cheapest and works with Defaqto, the independent financial researcher, to integrate additional policy information into a number of its insurance comparison services. This allows people to compare up to an extra 30 features of cover.
GoCompare is part of Future Plc and is authorised and regulated by the Financial Conduct Authority (FCA).
More information can be found here www.gocompare.com or here https://www.futureplc.com/brands/.
Contact Information
Kathryn Chadwick