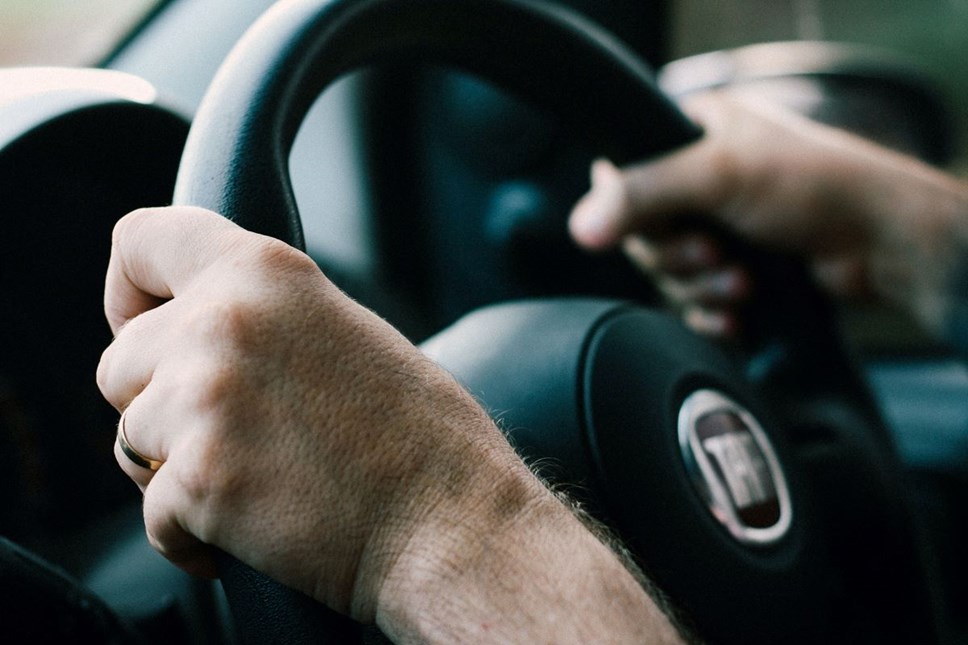 More than 2.1million* drivers have stayed with the same car insurer for more than a decade
New research reveals those aged 65+ are more likely to continue with the same car insurer for ten years or more
Motorists in the East Midlands are the most loyal region in Britain
A new survey** from Go.Compare car insurance has discovered that around 6% of Brits with car insurance, which equates to more than 2.1million people, have not switched car insurance in the past decade or more.
The findings, which asked drivers how often they have switched insurers, also discovered that the older generation are less likely to switch, with 12% of those aged 65 or more admitting that they have been with the same car insurer for more than 10 years.
The survey also asked why those who auto renewed without shopping around chose to stick with their current insurer – and found that a quarter (26%) claimed that it was due to loyalty – and that their insurer has always looked after them. For those aged 65 and over, nearly half (47%) said loyalty was the reason they stuck with their insurer.
Nearly one in five drivers auto renewed their car insurance (19%) said that switching was a hassle or difficult to do and so they stuck with the same provider, with those aged 35 to 44 the age group most likely (27%) to say this was their reason for renewing.
Ryan Fulthorpe, car insurance expert at Go.Compare said: "It is startling to think that despite insurance comparison website being around for more than 20 years, people still aren't using these websites to compare both cover and price on their car insurance policies.
"Those 2.8million people could be losing out not only on financial savings, but also on improvements to their insurance cover."
Ryan added: "It only takes a few minutes to fill in an online form and compare over 100 insurance policies, all of which will offer varying cover levels allowing you to pick and choose what you want and need, and at a price you can afford.
"Although the General Insurance Pricing Practices (GIPP) brought in by the Financial Conduct Authority last year are now in place, they only protect the price that a driver would have from the same provider, by ensuring that a renewal price is the same price that a new customer with the same risks would receive.
"By not shopping around drivers aren't allowing other insurers to assess their risks and offer an insurance policy."
For further tips and advice on how to get cheaper car insurance, visit: https://www.gocompare.com/car-insurance/guide/top-tips-for-cheaper-car-insurance/
– Ends –
Contact Information
Rosie Johns
Notes to editors
Notes to editors
* Great Britain population of over 18s is 51.3million (2021 and 2019 figures) https://www.ons.gov.uk/peoplepopulationandcommunity/populationandmigration/populationestimates/bulletins/annualmidyearpopulationestimates/mid2021 https://www.ons.gov.uk/peoplepopulationandcommunity/populationandmigration/populationestimates/bulletins/annualmidyearpopulationestimates/mid2019estimates)
2057 surveyed representative of GB population, base of those with car insurance is 1432, which is 70% of GB population. 70% of GB population is 35,910,0000million people. 6% of 35.91million is 2,154,6000million people.
**On 27th-30th January 2023, a survey of 2057 randomly selected Great British adults was executed by Maru/Blue. For comparison purposes, a probability sample of this size has an estimated margin of error (which measures sampling variability) of +/- 2.1%. The results have been weighted by age, gender, region and social grade to match the population, according to Census data. This is to ensure the sample is representative of the entire adult population of Great Britain. Discrepancies in or between totals are due to rounding.
For further information please contact:
Lynsey Walden – lynsey.walden@gocompare.com
Kath Chadwick – Kathryn.chadwick@gocompare.com
Or you can call 02920 020360.
Keep up-to-date with Go.Compare on Twitter; @Go.Compare
About Go.Compare
Go.Compare is a comparison website that enables people to compare the costs and features of a wide variety of insurance policies, financial products and energy tariffs.
It does not charge people to use its services and does not accept advertising or sponsored listings, so all product comparisons are unbiased. Go.Compare makes its money through fees paid by the providers of products that appear on its various comparison services when a customer buys through the site.
When it launched in 2006, it was the first comparison site to focus on displaying policy details rather than just listing prices, with the aim of helping people to make better-informed decisions when buying their insurance. It is this approach to comparing products that secured the company an invitation to join the British Insurance Brokers' Association (BIBA) in 2008, and it is still the only comparison site to be a member of this organisation.
Go.Compare has remained dedicated to helping people choose the most appropriate products rather than just the cheapest and works with Defaqto, the independent financial researcher, to integrate additional policy information into a number of its insurance comparison services. This allows people to compare up to an extra 30 features of cover.
Go.Compare is part of Future Plc and is authorised and regulated by the Financial Conduct Authority (FCA).
More information can be found here www.gocompare.com or here https://www.futureplc.com/brands/.