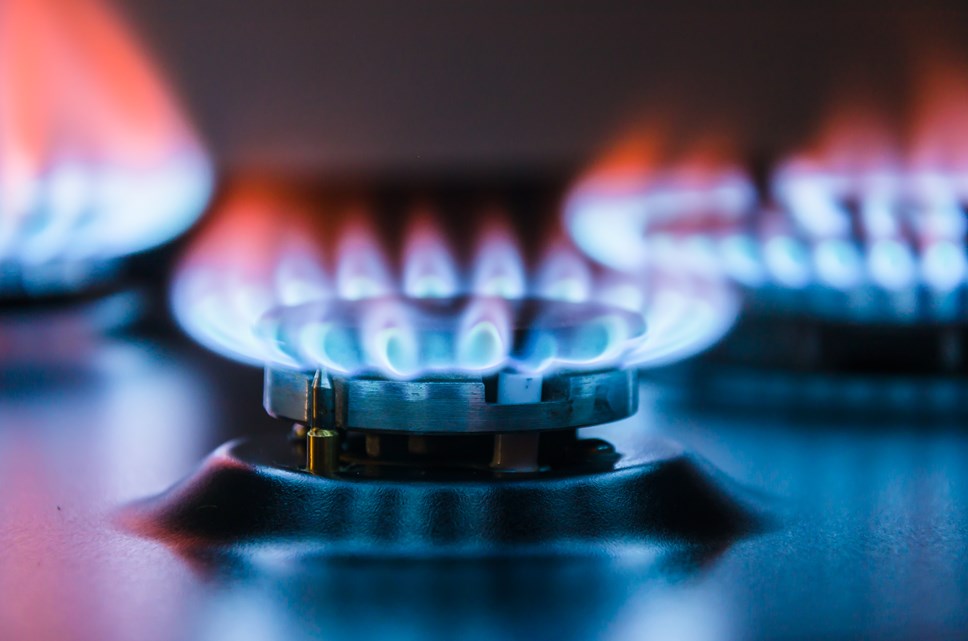 Millions* of households will see their energy bills increase this October, GoCompare urges people to switch now
Since the Ofgem price cap was set on August 6th this year, five of the large energy providers have increased their tariffs in line with Ofgem's price cap. But what does this mean for people who want to save on their energy bills?
Increases in prices from energy providers generally follow the Ofgem price cap change, which was announced on August 6th. Most of the big providers have now increased their tariffs:
| | | | |
| --- | --- | --- | --- |
| Provider | Increase | Ave. SVT | Ave. increase |
| EDF | 12.24% | £1277.22 | £139.23 |
| SSE | 12.26% | £1276.49 | £139.34 |
| British Gas | 12.23% | £1,277.38 | £139.20 |
| Scottish Power | 12.23% | £1,277.33 | £139.19 |
| E.On | 12.23% | £1,277.40 | £139.22 |
| Ofgem price cap | 12% | £1,277 | £139 |
August's increase took the cap to £1,277, which was a £139 increase on the previous cap announced in April 2021. The price cap was implemented by the energy market regulator to ensure that consumers always pay a fair price for gas and electricity and it is reviewed every six months.
Gareth Kloet of GoCompare Energy* commented:
"With a number of energy providers seemingly following the Ofgem cap and increasing their tariffs by 12%, it may seem like the whole market is offering the same prices, but this is not the case.
"There are still a number of providers such as The People's Energy, Pure Planet and PFP Energy, who have yet to increase their prices and some of the smaller suppliers are still cheaper than the Big Six. There are some smaller providers who have also increased their tariffs, at varying rates, such as Outfox the Market, who have increased their SVT by 7.23% to £1138.25. While the biggest rise so far comes from Igloo Energy, which has increased its tariff by 14% to £1228.98 – which is nearly £50 cheaper than the price cap. All others have put their rates up to the price cap level with more to follow.
Gareth added: "But it's also important to remember that these increases do not come into effect until October 1st, so there's still time to switch. Also, if you want to secure your prices now, longer term fixed rate deals are there to offer security for the next 12 months or even two years, therefore protecting yourself from further increases.
"Our latest research** revealed that 29% - almost a third of people - have never switched their energy provider at all so there's a chance that a third of households could be overpaying on their energy bills.
For more information about switching energy, go to https://www.gocompare.com/gas-and-electricity/
-Ends-
For further information please contact:
Lynsey Walden on lynsey.walden@gocompare.com, or Kath Chadwick on Kathryn.chadwick@gocompare.com.
*British Gas holds 18% share of the energy market, EDF 10.4%, Npower 5.8%, E.ON around 11%, SSE around 13.6% of the market. ONS estimates there are 27.6million households in the UK. 58.8% of 27.6million is 16,145,999.
**Between August 6th and August 9th 2021, an online survey of 2,034 randomly selected Great British adults was executed by Maru/Blue. For comparison purposes, a probability sample of this size has an estimated margin of error (which measures sampling variability) of +/- 2.1%. The results have been weighted by age, gender, region and social grade to match the population, according to Census data. This is to ensure the sample is representative of the entire adult population of Great Britain. Discrepancies in or between totals are due to
Based on Ofgem's TDVC's for a medium energy user based on change in prices from October 2020 to April 2021. This figure is based on a customer paying by Direct Debit with an Typical Domestic Consumption (TDC) for a medium user, set by Ofgem as 2900 kWhs electricity usage and 12000 kWhs of gas usage.
About GoCompare
GoCompare is a comparison website that enables people to compare the costs and features of a wide variety of insurance policies, financial products and energy tariffs.
It does not charge people to use its services and does not accept advertising or sponsored listings, so all product comparisons are unbiased. GoCompare makes its money through fees paid by the providers of products that appear on its various comparison services when a customer buys through the site.
When it launched in 2006, it was the first comparison site to focus on displaying policy details rather than just listing prices, with the aim of helping people to make better-informed decisions when buying their insurance. It is this approach to comparing products that secured the company an invitation to join the British Insurance Brokers' Association (BIBA) in 2008, and it is still the only comparison site to be a member of this organisation.
GoCompare has remained dedicated to helping people choose the most appropriate products rather than just the cheapest and works with Defaqto, the independent financial researcher, to integrate additional policy information into a number of its insurance comparison services. This allows people to compare up to an extra 30 features of cover.
GoCompare is part of Future Plc and is authorised and regulated by the Financial Conduct Authority (FCA).
More information can be found here www.gocompare.com or here https://www.futureplc.com/brands/.
Contact Information
Lynsey Walden