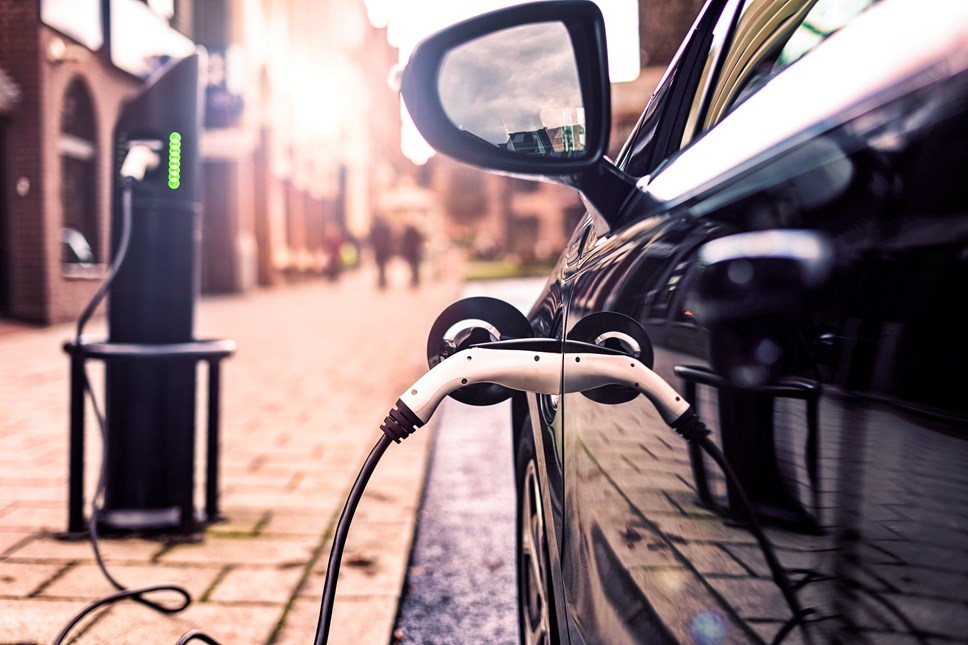 Mass adoption of electric vehicles won't arrive in time for the 2030 ban
Mass adoption of EVs is unlikely to occur before the 2030 ban on the sale of petrol and diesel vehicles
EVs with a real-world range of 290 miles will not be available at an inexpensive price within the next ten years
Mass adoption of battery electric vehicles (EVs) is unlikely to happen by 2030, according to a new report by insurance comparison site GoCompare. Based on the current rate, EV uptake will increase over the decade, but the battery technology needed for mass adoption will not be available at an affordable price point.
Lower-cost electric vehicles are set to reach a real-world range of 300 miles per charge within the next 10 years, exceeding the estimated range of 283 miles needed for mass uptake. However, the cost of EVs offering this range is not predicted to fall to the £21,620 price needed for mainstream UK adoption before 2030.
Over the last 10 years, the real-world range of the UK's best-selling affordable EV has risen from 80 to 135 miles per charge. If this trend continues, the availability of faster charging, practical EVs will mean a significant increase in sales over the coming years.
While this wouldn't achieve mass uptake, there would still be a considerable increase in the number of electric vehicles on UK roads. During the same time period, the amount of EVs in the nation is set to quadruple. There will be an estimated 952,260 registered EVs across the UK by the end of 2021, increasing to 3.8 million by 2031.
The report also found that public charging infrastructure will need to improve in order to keep up with this demand. However, rapid charger availability is still forecast to be a problem in 2030, even if mass adoption happens.
Currently, the UK has a high ratio of 205:1 EVs to public rapid chargers. Despite the government's investment in charging infrastructure, this figure is predicted to remain high in 2030. There will be 197 EVs per rapid charger by that time, which represents only a minor improvement.
Some areas will have better availability than others, with Scotland on track to be the best place in the UK to own an EV in 2030. Seven out of the projected top 10 council areas for public rapid charger availability are found north of the border. Meanwhile, Portsmouth is set to be the worst place to own an EV.
Speaking about the new findings, motoring expert Ryan Fulthorpe at GoCompare said: "It's great to see that more people will be buying EVs over the next ten years, but significant improvements in infrastructure will be needed to support the increased uptake.
"Our research highlights that some areas may not have the number of chargers needed to support the amount of EVs there, which could be problematic for those looking to complete long-distance journeys. Without more investment, the mainstream adoption of EVs in the UK will have significant challenges ahead.
"In the meantime, there are alternative options for motorists looking to make the switch to a low-emission vehicle. If you're unsure about buying an EV, hybrid vehicles are a great way of bridging the gap, as they aren't reliant on electricity alone."
Find more statistics about the future of electric vehicles in the UK on GoCompare's website.
ENDS.
About GoCompare
GoCompare is a comparison website that enables people to compare the costs and features of a wide variety of insurance policies, financial products and energy tariffs.
It does not charge people to use its services and does not accept advertising or sponsored listings, so all product comparisons are unbiased. GoCompare makes its money through fees paid by the providers of products that appear on its various comparison services when a customer buys through the site.
When it launched in 2006, it was the first comparison site to focus on displaying policy details rather than just listing prices, with the aim of helping people to make better-informed decisions when buying their insurance. It is this approach to comparing products that secured the company an invitation to join the British Insurance Brokers' Association (BIBA) in 2008, and it is still the only comparison site to be a member of this organisation.
GoCompare has remained dedicated to helping people choose the most appropriate products rather than just the cheapest and works with Defaqto, the independent financial researcher, to integrate additional policy information into a number of its insurance comparison services. This allows people to compare up to an extra 30 features of cover.
GoCompare is part of Future Plc and is authorised and regulated by the Financial Conduct Authority (FCA).
More information can be found here www.gocompare.com or here https://www.futureplc.com/brands/.
Contact Information
Lynsey Walden