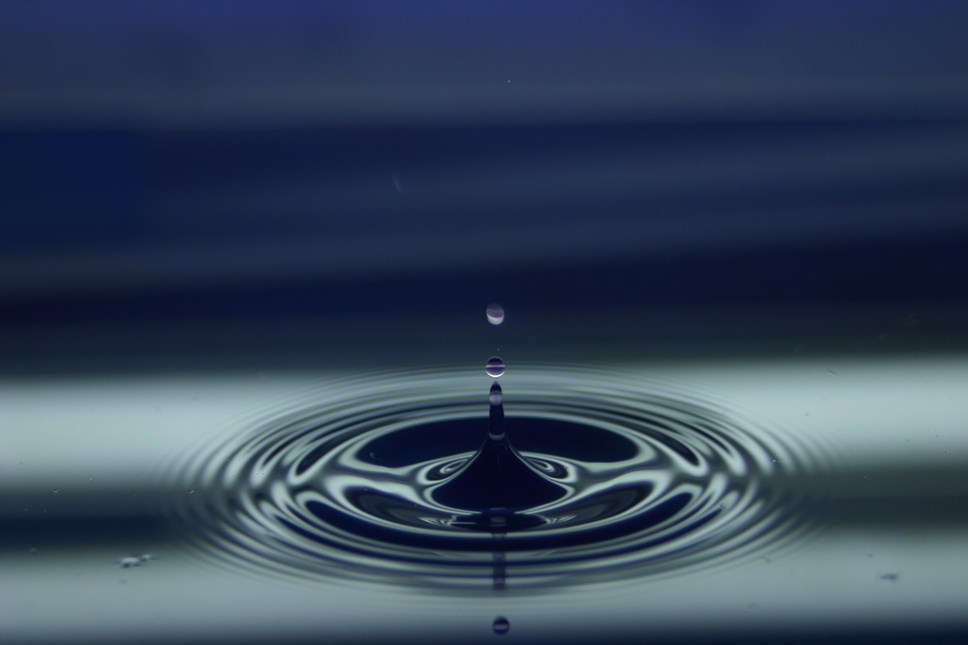 Loss of domestic oil covered on  90% of home insurance policies
Rocketing costs of domestic oil make it a valuable commodity for homeowners, but majority of home insurance providers cover loss of domestic oil as standard, says GoCompare
More than 1.5million* households in the UK use domestic oil to heat their homes and it's these homeowners who will have seen their main source of energy rocket in recent months, due to it falling outside of the Energy Price Cap.
Domestic oil is delivered to homes that aren't on the gas network, mainly those in rural areas, and while most UK's homeowners who rely on gas and electricity have seen a 54% rise in energy prices since April 1st, domestic oil users will have seen their oil prices triple in price in the past six months. This is because the cost of domestic oil isn't regulated by Ofgem and is therefore more exposed to price fluctuations.
This type of fuel is usually stored in an oil tank in the grounds of the house and, due to rocketing prices, it currently costs on average between £600 to £875 to fill a 500litre tank* (up from around £250 last year).
The tank that holds the oil to fuel the central heating is often stored outside, meaning that it's open to the elements and could be subjected to loss from damage to the tank or theft. This type of loss would be devastating to families who rely on this type of fuel to heat their homes, as well as a significant cost to replace any oil that's been lost.
But there is some good news for anyone concerned about leaving such a valuable commodity outside, GoCompare home insurance reviewed 349 home insurance policies and found that 312 cover the loss of domestic oil as standard** and a further 15 offer it as optional cover.
It also found that, out of the 349 home contents policies on the market, 195 provide cover for the loss of domestic oil worth £2000 or more, and a further 101 for losses worth between £1,000 to just under £2,000, as standard.
Ceri Mcmillan, home insurance expert at GoCompare, said: "As suppliers continue reacting to the ongoing situation in Ukraine and across the UK energy market, domestic oil customers have been left with wildly fluctuating prices and a great deal of uncertainty around its availability.
"All this has pushed the level of domestic oil up in value and made it a highly precious commodity, especially for those living in rural areas, and we are also seeing more reports of theft in relation to domestic heating oil as a result."
"One bit of good news in all of this, however, is that in the vast majority of cases, any such loss of domestic heating oil, whether through accidental or unlawful means, will usually be provided for as standard by your home insurer," Ceri added.
If you are a domestic oil customer and are feeling the pinch this spring, GoCompare is suggesting some simple steps you can take at home to preserve the oil stocks you already have:
Lower the temperature of your heating
Keep the running of taps and showers to a minimum
Take a speedy shower instead of running a bath
Don't run the tap when washing up - use a bowl instead
Install a Smart Oil gauge
Make sure drafty doors and windows are sealed properly
Add to or improve upon your existing insulation
Keep all your internal doors closed
Ceri said: "We would also recommend that homeowners reliant on domestic oil as their main source of fuel double check the small print in their existing policies too, and think about contacting their home insurance provider if it isn't provided for as standard.
"The additional cost to your premium is likely to be negligible in the scheme of things, but could end up saving you in the unfortunate event that the heating oil you do have in stock goes astray for whatever reason, and bearing in mind the current climate."
For more information on GoCompare home insurance visit https://www.gocompare.com/home-insurance/
-Ends-
For further information please contact:
Lynsey Walden or Kath Chadwick at Gocompare on lynsey.walden@gocompare.com or kathryn.chadwick@gocompare.com.
Keep up-to-date with GoCompare on Twitter; @GoCompare
*https://www.bbc.co.uk/news/uk-wales-60054463
** Data Source: Defaqto Matrix research including 349 home contents insurance policies (8th April 2022) - instant and unbiased market and competitor intelligence, from leading financial information, ratings and fintech business, Defaqto.
Contact Information
Lynsey Walden
Notes to editors
About GoCompare
GoCompare is a comparison website that enables people to compare the costs and features of a wide variety of insurance policies, financial products and energy tariffs.
It does not charge people to use its services and does not accept advertising or sponsored listings, so all product comparisons are unbiased. GoCompare makes its money through fees paid by the providers of products that appear on its various comparison services when a customer buys through the site.
When it launched in 2006, it was the first comparison site to focus on displaying policy details rather than just listing prices, with the aim of helping people to make better-informed decisions when buying their insurance. It is this approach to comparing products that secured the company an invitation to join the British Insurance Brokers' Association (BIBA) in 2008, and it is still the only comparison site to be a member of this organisation.
GoCompare has remained dedicated to helping people choose the most appropriate products rather than just the cheapest and works with Defaqto, the independent financial researcher, to integrate additional policy information into a number of its insurance comparison services. This allows people to compare up to an extra 30 features of cover.
GoCompare is part of Future Plc and is authorised and regulated by the Financial Conduct Authority (FCA).
More information can be found here www.gocompare.com or here https://www.futureplc.com/brands/.