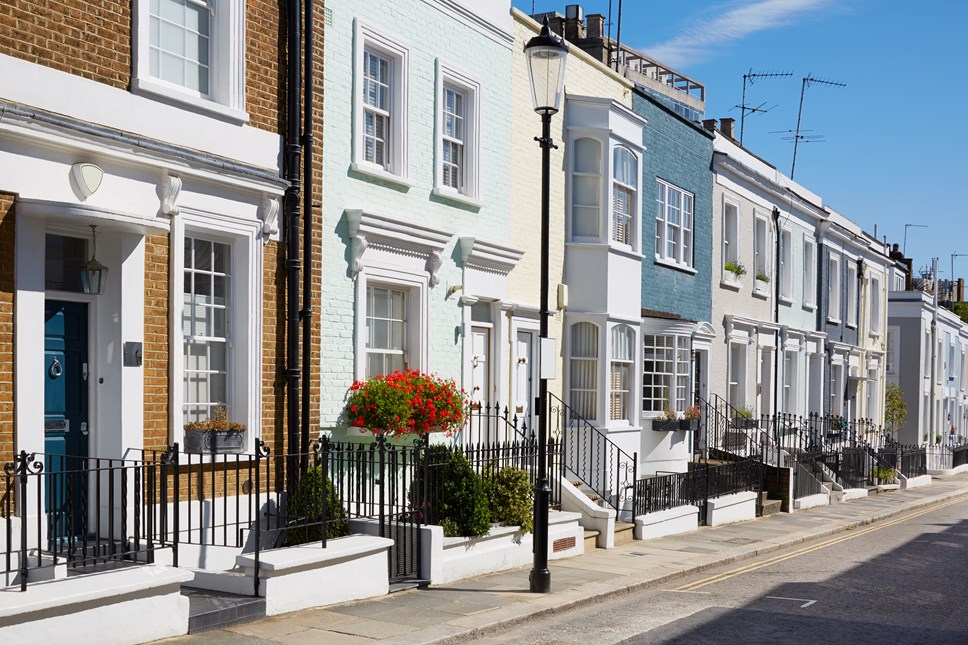 Less than one in ten home insurance quotes are for renters
Less than one in ten home insurance quotes are for renters
GoCompare data* shows that just 7% of home insurance quotes are for customers renting homes.
Approximately 16% of UK households currently live in private rented accommodation in the UK** – that's 4.5million families – yet according to GoCompare data only 7% of all home insurance quotes are for renters.
In comparison, the data shows that more than half (56%) of the proportion of GoCompare customers who requested a home insurance quote were mortgaged homeowners, while 36% had already paid off their mortgage.
Landlords who rent their accommodation can take out landlord insurance for their properties, which offers building's insurance, and can take out additional contents' insurance for white goods and fixtures and fittings, but this will not cover the tenants' belongings.
Contents insurance covers all of a policy holder's belongings, that includes anything that isn't fixed down permanently. It can also include accidental damage cover, as well as specific items such as jewellery or tech.
Ryan Fulthorpe, from GoCompare home insurance, said: "We know that the private rental market is growing quickly, and more people are choosing to rent rather than buy homes due to the current surge in house prices, but this data is concerning.
"A lot of those in private rental accommodation are leaving themselves open to being majorly out of pocket should they be burgled or have an accident with one of their high value items. Landlords take out insurance to cover the contents of a property, but not a tenant's property, that is their responsibility."
Ryan added: "It's worrying to think that so many families living in rented accommodation in the UK are leaving themselves open to losing possibly thousands of pounds if the worst happened, as well as to cover those high value items away from home – as many contents insurance policies offer some form of cover if an item is lost away from the property.
"Premiums can be as little as £137.50*** a year, meaning tenants will have the peace of mind that they have protected their worldly goods, without too much of a dent on their pockets. It's a really important consideration for renters - could you afford to lose them and not get some recompense? If the answer is no, then it's definitely worth getting contents insurance."
To find out more about contents insurance, go to https://www.gocompare.com/tenants-insurance/.
ENDS
For further information please contact:
Lynsey Walden or Kath Chadwick at GoCompare on lynsey.walden@gocompare.com or kathryn.chadwick@gocompare.com.
Keep up-to-date with GoCompare on Twitter; @GoCompare
Notes to editors
*GoCompare home insurance quote data from Jan 1st 2020 to 31st Dec 2020.
** UK private rented sector - Office for National Statistics (ons.gov.uk) 7% of 4.5million households is 315,000. 93% of 4.5million is 4.185,000 households not insured.
*** 52% of customers were quoted annual home insurance premiums of £137.50 or less with GoCompare (1 Dec 2020-28 Feb 2021)
About GoCompare
GoCompare is a comparison website that enables people to compare the costs and features of a wide variety of insurance policies, financial products and energy tariffs.
It does not charge people to use its services and does not accept advertising or sponsored listings, so all product comparisons are unbiased. GoCompare makes its money through fees paid by the providers of products that appear on its various comparison services when a customer buys through the site.
When it launched in 2006, it was the first comparison site to focus on displaying policy details rather than just listing prices, with the aim of helping people to make better-informed decisions when buying their insurance. It is this approach to comparing products that secured the company an invitation to join the British Insurance Brokers' Association (BIBA) in 2008, and it is still the only comparison site to be a member of this organisation.
GoCompare has remained dedicated to helping people choose the most appropriate products rather than just the cheapest and works with Defaqto, the independent financial researcher, to integrate additional policy information into a number of its insurance comparison services. This allows people to compare up to an extra 30 features of cover.
GoCompare is part of Future Plc and is authorised and regulated by the Financial Conduct Authority (FCA).
More information can be found here www.gocompare.com or here https://www.futureplc.com/brands/.
Contact Information
Kathryn Chadwick