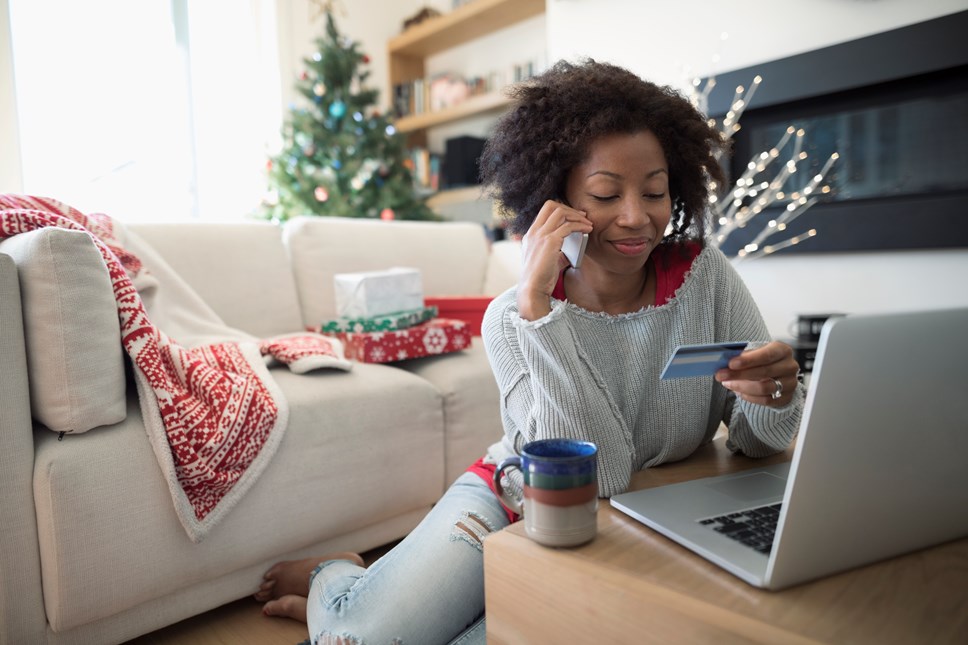 Less than one in five people switched broadband providers in the last year
Just 16% of people have switched broadband providers in the last 12 months, according to new research
Those aged between 18 and 24 are more likely to switch with 23% changing providers
And more than a third of Brits have NEVER switched their broadband provider
Only 16% of people have switched broadband provider in the last 12 months, according to figures from GoCompare Broadband. (1)
Those aged 18-25 are the most likely to switch with 23% doing so in the past year and those aged 65 or above are the least likely to change, with just 10% opting for a different broadband provider during the year.
The research shows that 42% of people changed broadband providers more than 12 months ago but a staggering 37% have never switched, despite it being easier than ever to compare and change broadband providers and deals.
As Christmas approaches, there has never been a better time to check you are getting a good broadband deal. After all, tis the season to be streaming and it's becoming just as popular to sit down with the family to watch a streamed film online as it is to moan about the Brussel sprouts, eat leftover turkey sandwiches, play never-ending charades and overindulge in the chocolate liqueurs.
If you enjoy dancing round the kitchen to a good Christmas party list while the turkey is cooking, you're not alone. Figures show that 2020 was also the biggest year for streaming Christmas music with a huge 60,001,698 streams. (2)
So, if you're planning to watch the likes of the Princess Switch 3 on Netflix, A Bad Mom's Christmas on Amazon Prime or enjoy a spot of dancing to a Spotify playlist this year, you'll be relying on your broadband to ensure that can happen.
And Hannah Isitt from GoCompare Broadband says there are good savings to be had for those willing to switch to a different broadband provider: "People have flocked to the likes of Netflix and Disney+ to stream festive movies in the last few years so it's perhaps surprising that, despite our reliance on all things broadband, not just at Christmas but throughout the year, less than one in five people have made the switch in the last year.
"Providers tend to price products to attract new customers rather than rewarding loyal ones so if you haven't reviewed your broadband arrangements for a few years, it's certainly a good time to do so. Using a comparison website is the quickest and best way to get the best deal. Remember to compare product features like broadband speed and customer service as well as prices and you could get a good pre-Christmas deal in time for all those festive movies you are want to watch with the family."
Key points to remember when switching your broadband:
Compare broadband deals before you switch providers and pay attention to speed, download caps and charges
Weigh up the pros and cons of your existing deal versus the competition
The one-touch switching process makes it easier and faster to change your broadband supplier
Watch out for disconnection fees and check the small print
You can find out more about GoCompare's broadband comparison and how to switch at www.gocompare.com/broadband/switching-provider/
-Ends-
For further information please contact:
Lynsey Walden – lynsey.walden@futurenet.com
Kath Chadwick – Kathryn.chadwick@futurenet.com
Or you can call 02920 020360.
Keep up-to-date with GoCompare on Twitter; @GoCompare
Notes to editors
Between August 6th and August 9th 2021, an online survey of 2,034 randomly selected Great British adults was executed by Maru/Blue. For comparison purposes, a probability sample of this size has an estimated margin of error (which measures sampling variability) of +/- 2.1%. The results have been weighted by age, gender, region and social grade to match the population, according to Census data. This is to ensure the sample is representative of the entire adult population of Great Britain. Discrepancies in or between totals are due to rounding.
About GoCompare
GoCompare is a comparison website that enables people to compare the costs and features of a wide variety of insurance policies, financial products and energy tariffs.
It does not charge people to use its services and does not accept advertising or sponsored listings, so all product comparisons are unbiased. GoCompare makes its money through fees paid by the providers of products that appear on its various comparison services when a customer buys through the site.
When it launched in 2006, it was the first comparison site to focus on displaying policy details rather than just listing prices, with the aim of helping people to make better-informed decisions when buying their insurance. It is this approach to comparing products that secured the company an invitation to join the British Insurance Brokers' Association (BIBA) in 2008, and it is still the only comparison site to be a member of this organisation.
GoCompare has remained dedicated to helping people choose the most appropriate products rather than just the cheapest and works with Defaqto, the independent financial researcher, to integrate additional policy information into a number of its insurance comparison services. This allows people to compare up to an extra 30 features of cover.
GoCompare is part of Future Plc and is authorised and regulated by the Financial Conduct Authority (FCA).
More information can be found here www.gocompare.com or here https://www.futureplc.com/brands/.
Contact Information
Lynsey Walden