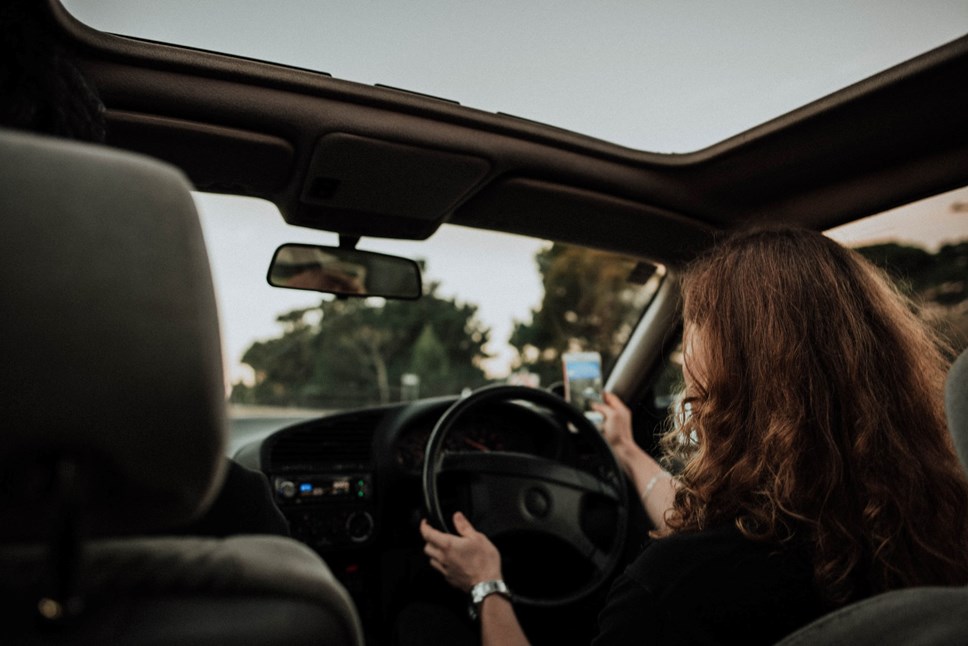 Learner drivers stalled by an average of nine months thanks to Covid-19
29% of parents believe the pandemic has delayed their kids passing by a year
Learners have had to wait 9 months extra to get on the road due to the lockdowns
A quarter of learner drivers are still not back to lessons
GoCompare releases its driving test report for the UK which reveals the top ten places in the UK to pass a driving test
The Covid-19 pandemic delayed learner drivers' gaining their license by an average of nine months, according to new research by GoCompare Car Insurance.
Lockdown restrictions meant driving lessons and driving tests were cancelled across the UK, causing chaos for thousands of learner drivers hoping to get legally on the roads. According to a new survey from GoCompare, who interviewed over 1000 parents of teens learning to drive, it took an average of nine months longer to pass than it should have, with more than a quarter of parents (29%) think the pandemic delayed their children passing their driving test by a whole year.
However, the appetite for learning to drive remains healthy, with more than half (52%) saying their children were keener than ever to get in a car, learn to drive and pass their test.
For some though, the forced break has resulted in them giving up on plans to learn to drive altogether. More than a quarter of learner drivers (27%) have not returned to the driver's seat, and 11% are less inclined to get back in a car and learn to drive. The pandemic has led to long waiting lists for those sitting both their theory and practical tests, with a reported backlog of around 420,000 tests.*
Ryan Fulthorpe, motoring expert at GoCompare, commented, "Even though Department of Transport figures show that nearly half of learners passed their test between April 2020 and March 2021** the numbers taking practical tests is vastly reduced. Our research has shown that the pandemic has clearly had a huge affect on the numbers of learner drivers being tested, the length of time it's taking them to pass, and the amount of extra money parents are having to fork out to make up for extra lessons due to the restrictions.
"While these figures prove that learner drivers have been pretty hard hit by the pandemic, it's encouraging to see that most are keen to get back behind a steering wheel and work hard to pass their test, often with the help of the bank of mum and dad! Remember though that all drivers using their own or their parents' vehicles need to be properly insured."
Learner driver's insurance is designed especially for those drivers who are learning and waiting to take their test. It is a short-term car insurance that covers you to drive your car, or someone else's, while you're practising to take your driving test. If you're going to be learning to drive in your own car, you can get annual learner driver car insurance that you can update once you've passed your test or you can get a short-term policy to cover you just while you're learning.
You can find out more about GoCompare's learner driver insurance at www.gocompare.com/car-insurance/learner.
The comparison site has also produced a report on the best places to pass your test in the UK and compiled a list of the top ten driving test apps for learner drivers, which can be found here: www.gocompare.com/motoring/guides/top-10-driving-test-apps/.
-Ends-
1On 14th June – 22nd June 2021, an online survey of 1,010 randomly selected Great British adults was executed by Maru/Blue. For comparison purposes, a probability sample of this size has an estimated margin of error (which measures sampling variability) of +/- 2.1%. The results have been weighted by age, gender, region and social grade to match the population, according to Census data. This is to ensure the sample is representative of the entire adult population of Great Britain. Discrepancies in or between totals are due to rounding.
*https://www.bbc.co.uk/news/uk-56834724
** Driver and rider testing and instructor statistics: April 2020 to March 2021 - GOV.UK (www.gov.uk)
For further information please contact:
Lynsey Walden – lynsey.walden@gocompare.com
Kath Chadwick – Kathryn.chadwick@gocompare.com
Or you can call 02920 020360.
Keep up-to-date with GoCompare on Twitter; @GoCompare
Notes to editors
About GoCompare
GoCompare is a comparison website that enables people to compare the costs and features of a wide variety of insurance policies, financial products and energy tariffs.
It does not charge people to use its services and does not accept advertising or sponsored listings, so all product comparisons are unbiased. GoCompare makes its money through fees paid by the providers of products that appear on its various comparison services when a customer buys through the site.
When it launched in 2006, it was the first comparison site to focus on displaying policy details rather than just listing prices, with the aim of helping people to make better-informed decisions when buying their insurance. It is this approach to comparing products that secured the company an invitation to join the British Insurance Brokers' Association (BIBA) in 2008, and it is still the only comparison site to be a member of this organisation.
GoCompare has remained dedicated to helping people choose the most appropriate products rather than just the cheapest and works with Defaqto, the independent financial researcher, to integrate additional policy information into a number of its insurance comparison services. This allows people to compare up to an extra 30 features of cover.
GoCompare is part of Future Plc and is authorised and regulated by the Financial Conduct Authority (FCA).
More information can be found here www.gocompare.com or here https://www.futureplc.com/brands/.
Contact Information
Lynsey Walden