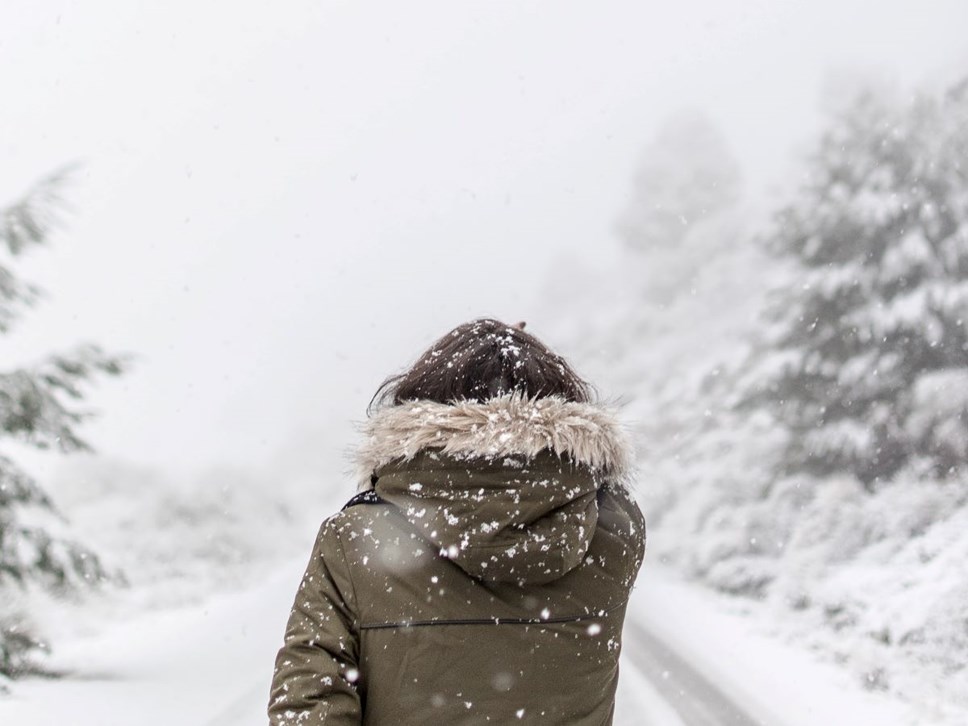 Insurance experts encourage homeowners and motorists to check policy documents ahead of snow and ice warnings in Scotland, Wales and the north of England:
With the Met Office predicting snow and ice across Scotland, Wales and the north of England* over the coming days, insurance experts at Go.Compare are encouraging homeowners and motorists across the regions to take cover. The comparison site is urging anyone in those areas to make sure that their insurance policies are fit for purpose and won't leave you out of pocket should the worst happen.
Ryan Fulthorpe, Go.Compare's insurance expert says:
"With a yellow warning currently in place across Scotland, Wales and the north of England*, the priority for anyone is to remain safe and not to take unnecessary risks. Disruption on the roads is likely and wherever possible, it goes without saying that you should avoid putting yourself in harm's way.
"But if the worst should happen and your car or home is affected by the bad weather, having the right insurance in place so that you can claim for the cost of repairing any damage will be one less thing to think about.
"In particular, snow can cause major problems for homeowners as the weight can damage roofs, ice can rupture pipes and it can also cause damage to power lines leading to power cuts. If you know that snow and ice is forecast in your area, you can make sure that your home is prepared by doing some general maintenance. Some easy steps you can take include insulating both internal and external water pipes, run a tap frequently and keep the heating on a low temperature to keep warm water flowing through the pipes.
"And while you're checking that your home is ready for more extreme weather conditions, it's also worth spending a few minutes making sure that your insurance cover will protect you should something happen, due to the weather.
"Likewise, if you're making a long journey in the car and bad weather is expected, it's always best to be safe and check your vehicle is in top condition before you set off. Similarly, always make sure to check you have appropriate cover in place should you break down or have an accident in poor conditions – you never know when you may need it."
GoCompare has some practical guidance about how to prepare your home and car ahead of extreme weather.
Tips for getting your home winter-ready
Make sure you organise a boiler service in line with manufacturer guidance (usually once a year) and check to see if radiators and thermostats are working efficiently.
If you can insulate loft spaces, water tanks, pipes, and outdoor taps.
If you have a wood burner or open fire, ensure the chimney is swept once a year.
Make sure you replace any cracked windows and fix any leaks and repair/replace any damaged sections of guttering.
You can protect garden buildings and structures during the winter by repairing any damage, replacing rotten wood, securing hinges, etc.
Protect any delicate plants against frost and ice.
If you know bad weather is on the way, walk around the inside and outside of your property and check to see if there's anything that could be aggravated due to extreme conditions.
Tips for winter driving
Before you set off, plan your route, check the traffic reports and make sure friends or family know the route you are travelling.
As well as this, allow extra time for any disruptions on the road and organise an emergency kit to keep in your car. Things like a blanket, water, long shelf-life snacks, a mobile phone charger and a small spade – items that will keep you warm and sustained should you get stuck in your car in cold weather
Stock-up on de-icer and antifreeze. Using warm or boiling water to defrost your car's windscreen could cause it to crack, particularly if it already has a chip or crack in it. Also make sure you clear mirrors, numberplate and lights of ice or snow before setting off – it's illegal to drive with snow on top of your car.
For further advice on driving safely in the cold weather, visit Go.Compare's Winter driving guide - https://www.gocompare.com/motoring/guides/winter-driving-guide/.
GoCompare home insurance has written a guide on what homeowners should do if they need to make a claim for weather damage: https://www.gocompare.com/home-insurance/weather-damage-and-home-insurance/.
-Ends-
Contact Information
Rosie Johns
Notes to editors
Notes to editors
*https://www.metoffice.gov.uk/weather/warnings-and-advice/uk-warnings#?date=2022-12-08#
For further information please contact:
Lynsey Walden – lynsey.walden@gocompare.com
Kath Chadwick – Kathryn.chadwick@gocompare.com
Or you can call 02920 020360.
Keep up-to-date with Go.Compare on Twitter; @Go.Compare
Notes to editors
About Go.Compare
Go.Compare is a comparison website that enables people to compare the costs and features of a wide variety of insurance policies, financial products and energy tariffs.
It does not charge people to use its services and does not accept advertising or sponsored listings, so all product comparisons are unbiased. Go.Compare makes its money through fees paid by the providers of products that appear on its various comparison services when a customer buys through the site.
When it launched in 2006, it was the first comparison site to focus on displaying policy details rather than just listing prices, with the aim of helping people to make better-informed decisions when buying their insurance. It is this approach to comparing products that secured the company an invitation to join the British Insurance Brokers' Association (BIBA) in 2008, and it is still the only comparison site to be a member of this organisation.
Go.Compare has remained dedicated to helping people choose the most appropriate products rather than just the cheapest and works with Defaqto, the independent financial researcher, to integrate additional policy information into a number of its insurance comparison services. This allows people to compare up to an extra 30 features of cover.
Go.Compare is part of Future Plc and is authorised and regulated by the Financial Conduct Authority (FCA).
More information can be found here www.gocompare.com or here https://www.futureplc.com/brands/.