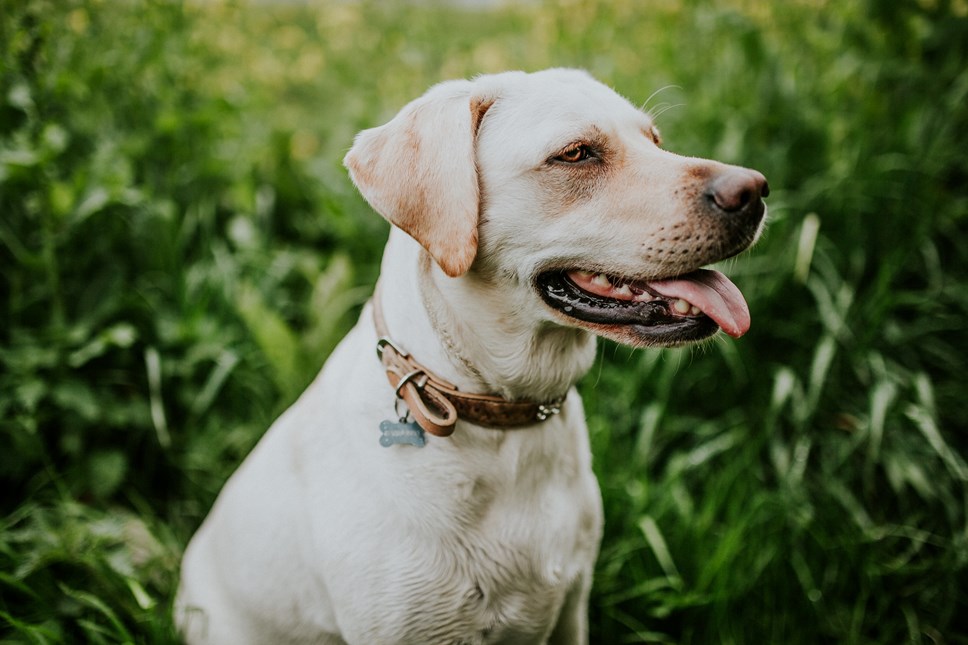 Hotdog weather: how to protect your pooch ahead of the heatwave
Dogs can't regulate their temperature as well as humans, and need help keeping cool.
Access to water, shade and limited exercise are all vital in hot weather.
Not caring for pets properly can have disastrous consequences – and even invalidate your insurance.
Near-tropical temperatures are predicted all over the UK this weekend, and while the nation's thoughts are turning to beach trips and BBQs, protecting our pets in hot weather is a top concern too. But are we taking all the necessary precautions?
While cats are usually quite good at keeping cool, dogs can struggle a lot more. Unlike humans, dogs can't sweat through their skin, and can only cool down by panting and sweating through their paw-pads. Their thick fur makes them more prone to discomfort and overheating – so to avoid disaster, you need to know the warning signs. Your dog could be dehydrated if you spot these symptoms:
heavy panting
Dry or bright gums
Excessive drooling
Vomiting
Diarrhoea
Wobbly legs
Reduced energy levels.
GoCompare's Pet Insurance expert, Ceri McMillan, explains: "There are lots of things we can do to decrease the risk of our dogs overheating, as well as avoiding a costly trip to the vets. If you're heading out for the day, make sure to pack a bowl and plenty of water to prevent dehydration. Seek out shady spots, and be careful of pavements too – when temperatures soar, they can be too hot for pets to walk on.
"A good groom can help too. While your pet's coat is designed to keep them at the right temperature, regular brushing will help keep them clean and comfortable – and remove any excess fur. Meanwhile, if they don't have much fur or are very light-skinned, you may need to use a good pet-safe sun cream – your vet can suggest a suitable product.
"Leaving dogs in cars on hot days is known to be life-threatening and should be avoided, even for short periods – as a cracked window simply isn't enough. But even out in the open, we need to be aware of the dangers hot weather poses to our pets. Limiting exercise – and timing it well – is a good idea. Though dogs require regular walks whatever the weather, it's important to take extra care when exercising them on hot days. So, time activity to the early morning or evening when the temperature's cooler, and keep exercise short and sweet.
"Though cats are generally better at handling hot weather, there are a few precautions cat owners should take, too. Constant access to water is important – as well as providing shade inside and out. White cats can be more sensitive to heat and sunlight, so if your cat has white fur, you may want to consider limiting their time outside at the hottest points of the day. You can also speak to your vet about cat-suitable sun cream."
"If you notice signs of heatstroke, it's important to consult a vet immediately. Having the right pet insurance in place will help maintain your peace of mind while your four-legged family member is recovering. However, some policies will require a certain level of care from you as the pet owner – and could refuse to pay out if the proper precautions haven't been taken. To avoid this, always read your policy documents carefully. By following all the guidelines above, we can limit our pets' risk of dehydration, sunburn and overheating – which can be fatal."
To learn more about caring for pets in hot weather, visit: https://www.gocompare.com/pet-insurance/safety-in-hot-weather/
-Ends-
Contact Information
Rosie Johns