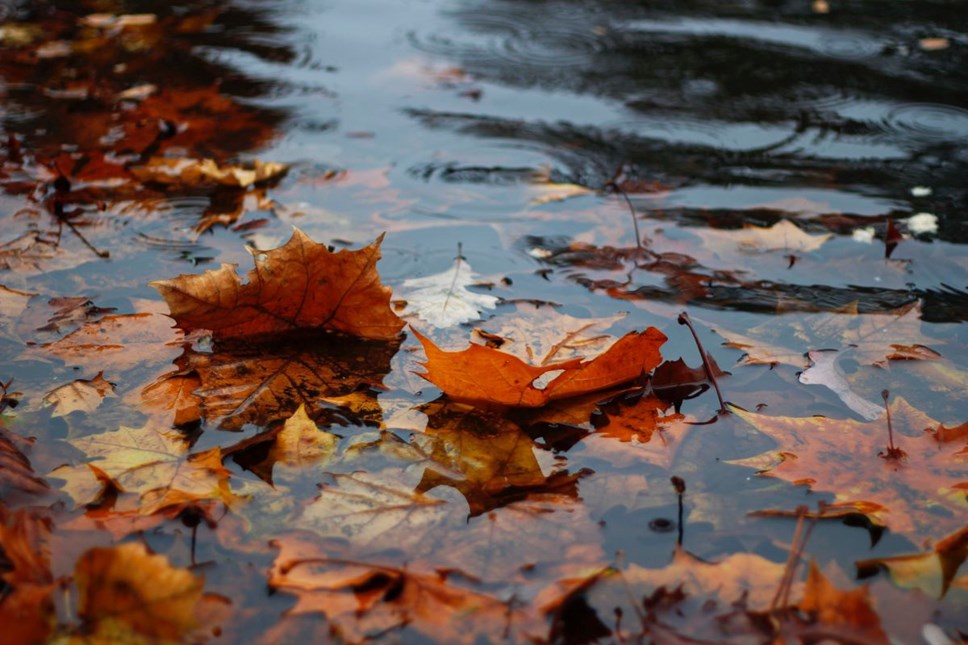 Home insurance experts stress importance of protecting homes and cars from floods
With wet weather causing flooding and damage across the UK, and more rain predicted this week, Go.Compare home insurance is urging Brits to prepare and protect their homes and cars. There are a combined 258 flood warnings and alerts in England* and 76 in Wales**, causing widespread disruption in parts of the UK.
Ceri McMillan, Go.Compare's home insurance expert, said: "With over 300 flood alerts and warnings currently in place across the UK, it's important to consider the safety of our homes and cars – and there are several ways you can prepare and protect yourself.
"Firstly, keep a list of important numbers you may need to call if you are affected by flooding, including emergency services, your local council, your GP, and your car and home insurance providers.
"Additionally, check your home insurance documents carefully to make sure your policy covers flood, wind and weather-related damage. You can't assume that you will automatically be covered for a weather-related claim as individual insurers and their policies will vary as to whether storm damage is covered. For example, extreme weather is not deemed a general peril for contents insurance.
"Before setting out on any car journeys, check for known flooding or obstacles on your routes, and only go ahead with your trip if it is safe to do so. If you encounter any flooding on the roads while driving, do not drive into it as you could get stuck.
"Putting together an emergency flood kit is also a good idea – include a first aid kit, essential medicines, a battery powered torch and radio, plus copies of your insurance documents, along with warm clothing, blankets, bottled water and snacks. Keep this kit in your car, and somewhere easily accessible at home, too.
"You may need to shut off your electricity, water or gas supply in the event of a flood – so make sure you know where your breakers and meters are located.
"If you think your local area is at risk of flooding, make sure to think carefully about where your car is parked – avoid valleys and ditches if possible as these will be the first to flood. At home, think about where your valuables are stored, moving them to a safe place if necessary.
"To reduce the risk of your home flooding, make sure all drains are maintained well – remove any leaves or debris and keep them clear. Clean gutters too, particularly in autumn and winter, when fallen leaves are more likely to cause blockages.
"If you do suffer flooding damage at home, make sure you record the time and date it occurred. Having these details to hand, along with photos or a video of the damage, will help you if you need to make a claim. We always recommend you pass on all the relevant information to your insurer as soon as possible after the damage occurs," Ceri added.
Go.Compare has put together a practical checklist for prepping ahead of wet and extreme weather:
Check your insurance – does your policy cover weather damage?
Make sure you replace any cracked windows, fix any leaks and repair/replace any damaged sections of guttering
Keep a list of emergency contact numbers, including your GP, insurance providers and local councils
Keep a supply of sandbags in case they are needed
Ensure pets are microchipped, and consider where you can safely send them if you need to evacuate your home
If you know bad weather is on the way, walk around the inside and outside of your property and check to see if there's anything that could be damaged or washed away.
Read Go.Compare's guide to flooding and home insurance: https://www.gocompare.com/home-insurance/flooding-and-home-insurance/
-Ends-
Contact Information
Rosie Johns
Notes to editors
Notes to editors
* https://check-for-flooding.service.gov.uk/
** https://flood-warning.naturalresources.wales/
For further information please contact:
Lynsey Walden – lynsey.walden@gocompare.com
Kath Chadwick – Kathryn.chadwick@gocompare.com
Or you can call 02920 020360.
Keep up-to-date with Go.Compare on Twitter; @Go.Compare
Notes to editors
About Go.Compare
Go.Compare is a comparison website that enables people to compare the costs and features of a wide variety of insurance policies, financial products and energy tariffs.
It does not charge people to use its services and does not accept advertising or sponsored listings, so all product comparisons are unbiased. Go.Compare makes its money through fees paid by the providers of products that appear on its various comparison services when a customer buys through the site.
When it launched in 2006, it was the first comparison site to focus on displaying policy details rather than just listing prices, with the aim of helping people to make better-informed decisions when buying their insurance. It is this approach to comparing products that secured the company an invitation to join the British Insurance Brokers' Association (BIBA) in 2008, and it is still the only comparison site to be a member of this organisation.
Go.Compare has remained dedicated to helping people choose the most appropriate products rather than just the cheapest and works with Defaqto, the independent financial researcher, to integrate additional policy information into a number of its insurance comparison services. This allows people to compare up to an extra 30 features of cover.
Go.Compare is part of Future Plc and is authorised and regulated by the Financial Conduct Authority (FCA).
More information can be found here www.gocompare.com or here https://www.futureplc.com/brands/.