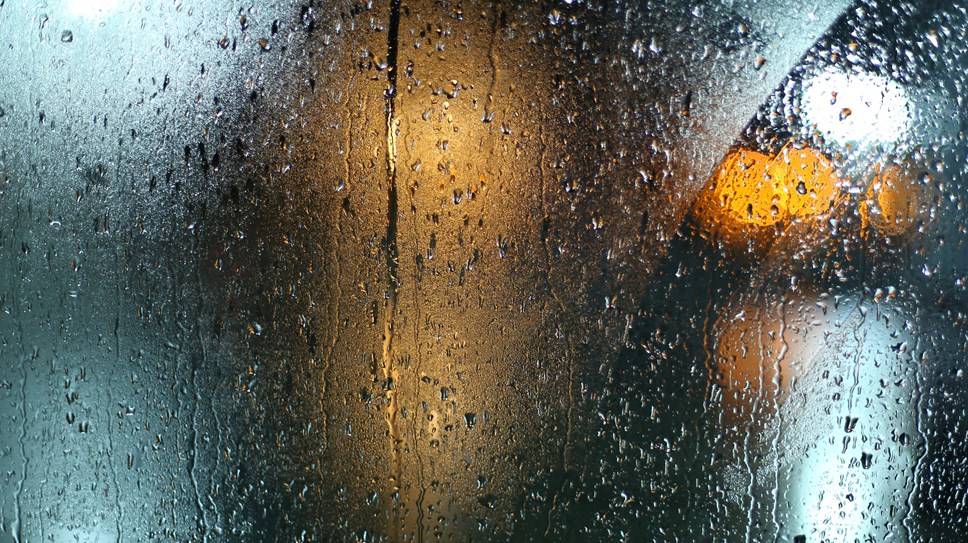 Hello darkness my old friend: Don't let clock changes drive you off the road
Go.Compare provides winter driving tips ahead of the clocks changing this weekend
This weekend, at 2am on Sunday 29th October, British Summer Time (BST) is due to officially end, which means that more and more motorists will be driving in the darkness, as well as dealing with unpredictable weather conditions.
According to Go.Compare car insurance, claims for accidents on the road go up by 18%* between September and December, so the comparison site is warning motorists across the UK to get themselves, and their vehicle prepared for the changes on the road.
Tom Banks, Go.Compare's car spokesperson, commented: "Driving in winter can be stressful - this is because some of the busiest driving hours are now in darkness. To add to this, unpredictable weather conditions mean that you can be faced with ice, snow and rain in just one journey. Our own data shows that there is a significant increase in car insurance claims for accidents on the road during November and December, and it's quite likely that this is due to the change in the driving conditions.
"While there's very little that can be done to influence the hours of daylight or unpredictable weather, there are things you can do so that you are prepared to handle the changeable conditions. For example, making sure that your car is in a good state of repair before the winter begins is a good place to start, so check things such as tyre tread, brake fluid, electrics, oil and bulbs. As well as these checks to your car, it's also worth making sure your breakdown cover is still valid and up to date.
"Another important thing to consider in the winter is that more people will be travelling on the roads – in the summer months, more and more people may be cycling or walking but the colder temperatures and increased chance of rain can make the car a more appetising form of travel for some – so the roads will be busier. With this in mind, if you can allow a bit longer for your journey, it will mean that you're not panicking if you get stuck in traffic, and it will allow you more time if you need to drive slower."
Go.Compare has compiled the following top tips for motorists during the winter months:
Before you get on the road:
Keep an emergency kit in your car, just in case. This could include blankets, a warm coat, reflective jacket and wellington boots which will be useful if you find yourself stranded. And if you can, store a torch and first aid kit in your boot throughout the year.
If you've forgotten where your fog lights are, remind yourself before you set off.
If the roads have been gritted, the salt can dirty your car quickly so if you can, keep your washer fluid topped up and store some in the car for quickly accessible water.
If you find that your windscreen wipers are smearing your screen when they're used, the blades need to be changed, or at least readjusted.
Make sure your tyres have at least the legal tread limit - 1.6mm for cars, but at least 3mm is recommended in wet weather - and check that they're inflated to the level specified in your car's handbook.
It may seem out of season to keep sunglasses in the car, but low winter sun reduces visibility – so it's worth keeping a pair in the car all year round.
On the road:
Try to drive slower than your usual speed to allow for a larger stopping distance between you and other vehicles, and when you do need to slow down, reduce your speed slowly, avoiding harsh braking or sharp steering.
If you start to skid, release the brakes and turn smoothly into the slide (so if the rear is skidding right, gently steer right), and if you're struggling to get going in snow or ice, try starting in second gear instead of first.
If you do get stuck, straighten the wheel, clear snow and ice from the tyres, then put some sort of fabric - like a piece of old carpet - in front of the drive wheels for traction, and when you get moving again, don't stop until you're on a firmer surface.
If you're travelling downhill, leave plenty of space between yourself and the vehicle in front. Reduce your speed, choose a low gear and try to avoid using the brakes - but if that's not possible, apply the brakes gently.
Don't try to get through flood water – it's dangerous and might not be covered by your insurer.
If you get caught out and find yourself stuck, don't take any risks - if you need assistance contact your breakdown provider or ring the emergency services.
Tom continued: "Driving in the winter can be unnerving for even the most experienced drivers, so it's worth preparing your car and yourself when you're venturing out at this time of year. And if you can, set your Sat Nav so that you have live traffic updates on your route so that you are well informed about any issues along the way."
More tips and advice for driving in the colder weather can be found here: https://www.gocompare.com/motoring/guides/winter-driving-guide/
*Based on Go.Compare data for car insurance quotes completed between October 2022 and September 2023
About Go.Compare
Go.Compare is a comparison website that enables people to compare the costs and features of a wide variety of insurance policies, financial products and energy tariffs.
It does not charge people to use its services and does not accept advertising or sponsored listings, so all product comparisons are unbiased. Go.Compare makes its money through fees paid by the providers of products that appear on its various comparison services when a customer buys through the site.
When it launched in 2006, it was the first comparison site to focus on displaying policy details rather than just listing prices, with the aim of helping people to make better-informed decisions when buying their insurance. It is this approach to comparing products that secured the company an invitation to join the British Insurance Brokers' Association (BIBA) in 2008, and it is still the only comparison site to be a member of this organisation.
Go.Compare has remained dedicated to helping people choose the most appropriate products rather than just the cheapest and works with Defaqto, the independent financial researcher, to integrate additional policy information into a number of its insurance comparison services. This allows people to compare up to an extra 30 features of cover.
Go.Compare is part of Future Plc and is authorised and regulated by the Financial Conduct Authority (FCA).
More information can be found here www.gocompare.com or here https://www.futureplc.com/brands/.
Contact Information
Kathryn Chadwick