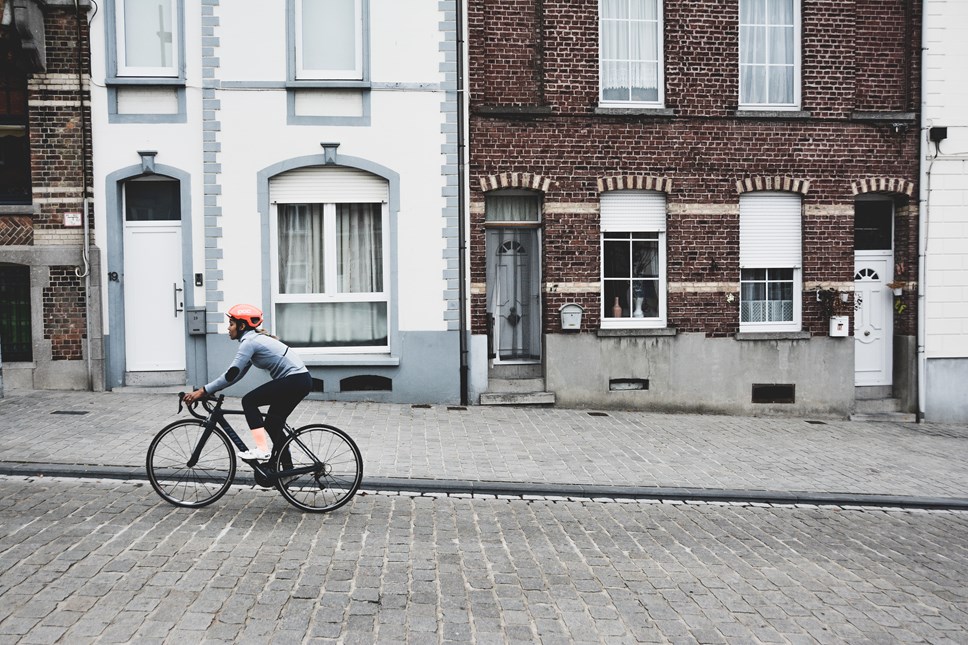 Half of UK householders have fallen in love with their homes all over again after months indoors over lockdown
Around half say they are happy with their homes and are not looking to move or extend
The majority in all age groups questioned said they didn't feel the need to relocate
Around a third of householders aged 18-44 say they are happy where they are, rising to half of those age up to 65
The biggest reason for those wanting a change is feeling fed up of being at home
Householders in the UK have fallen in love with their homes all over again during lockdown, according to new research from GoCompare Home Insurance.
Almost half (47%) said they were happy with their current abode and are not looking to move from or extend it when asked by the UK comparison site.
The majority in all age groups - around a third of those aged 18 and 44, over half of those aged 45 to 65, and 70% of those aged 65+ - said they had no desire to relocate.
And for those who did want to move, the biggest reason was simply because they were fed up of spending so much time at home.
People aged 18 – 34 are the most likely to want to move, with one in five claiming their needs have changed since the pandemic, and the same amount claimed their home is too small and doesn't have enough home office space, or a big enough garden.
Commenting on the findings, Ryan Fulthorpe, from GoCompare Home Insurance, said, "The majority of us have been confined to our homes on and off for more than a year now, so it seems only natural for people to be reassessing their individual living situations and thinking about what they might like to change.
'What's so interesting about the outcome of these findings, therefore, is that most of us here in the UK have decided that, actually, we quite like where we live and the house we choose to call home - just as it is. In a world of DIY makeover shows and property programmes, it's reassuring to see so many householders feeling grateful for the homes they already have."
Gardens in particular have been a recognised sanctuary for many during the pandemic, with a quarter of households claiming to have spent more time in their garden than before Covid, and 28% saying it has been a 'lifesaver' throughout*.
Research also commissioned by GoCompare Home Insurance found UK adults spent an average of £1,976 on items for their gardens during the pandemic including outdoor lighting, furniture, garden sheds, barbecues and more.
Ryan said, 'With so much available to make our lives at home as comfortable as possible now, people seemingly feel happier than ever to stay in the house and entertain themselves and their loved ones at home. From pizza ovens to outdoor cinemas, hot tubs, outdoor sofa sets and more, there has never been more choice when it comes to making the space we have work for the further enjoyment of all.'
Ryan continued, 'What we would say is, anyone who has made a significant addition to their home or garden for entertainment or other purposes in recent months should also check these items are covered by their home insurance policy, if they haven't already. Outdoor pizza ovens are just one example of the many rising home trends of late which are fun, but can also be costly depending on which one you choose, and as something which stays outside all the time could be considered a highly valuable item by thieves and insurers alike.
'It can be easy to assume that home insurance policies provide for a total worth of possessions but not realise that more expensive items such as these are not always covered. We would recommend that anyone who has invested in new technology, garden or other leisure equipment during the pandemic as a means to enhancing their homes further also double checks the small print of their policy too, therefore.'
For more information on home and valuables insurance visit: https://www.gocompare.com/home-insurance/
-Ends-
For further information please contact:
Lynsey Walden or Kath Chadwick at Gocompare on lynsey.walden@gocompare.com or kathryn.chadwick@gocompare.com.
Keep up-to-date with GoCompare on Twitter; @GoCompare
* On 21 May 2021, an online survey of 2,024 randomly selected Great British adults was executed by Maru/Blue. For comparison purposes, a probability sample of this size has an estimated margin of error (which measures sampling variability) of +/- 2.1%. The results have been weighted by age, gender, region and social grade to match the population, according to Census data. This is to ensure the sample is representative of the entire adult population of Great Britain. Discrepancies in or between totals are due to rounding.
About GoCompare
GoCompare is a comparison website that enables people to compare the costs and features of a wide variety of insurance policies, financial products and energy tariffs.
It does not charge people to use its services and does not accept advertising or sponsored listings, so all product comparisons are unbiased. GoCompare makes its money through fees paid by the providers of products that appear on its various comparison services when a customer buys through the site.
When it launched in 2006, it was the first comparison site to focus on displaying policy details rather than just listing prices, with the aim of helping people to make better-informed decisions when buying their insurance. It is this approach to comparing products that secured the company an invitation to join the British Insurance Brokers' Association (BIBA) in 2008, and it is still the only comparison site to be a member of this organisation.
GoCompare has remained dedicated to helping people choose the most appropriate products rather than just the cheapest and works with Defaqto, the independent financial researcher, to integrate additional policy information into a number of its insurance comparison services. This allows people to compare up to an extra 30 features of cover.
GoCompare is part of Future Plc and is authorised and regulated by the Financial Conduct Authority (FCA).
More information can be found here www.gocompare.com or here https://www.futureplc.com/brands/.
Contact Information
Lynsey Walden