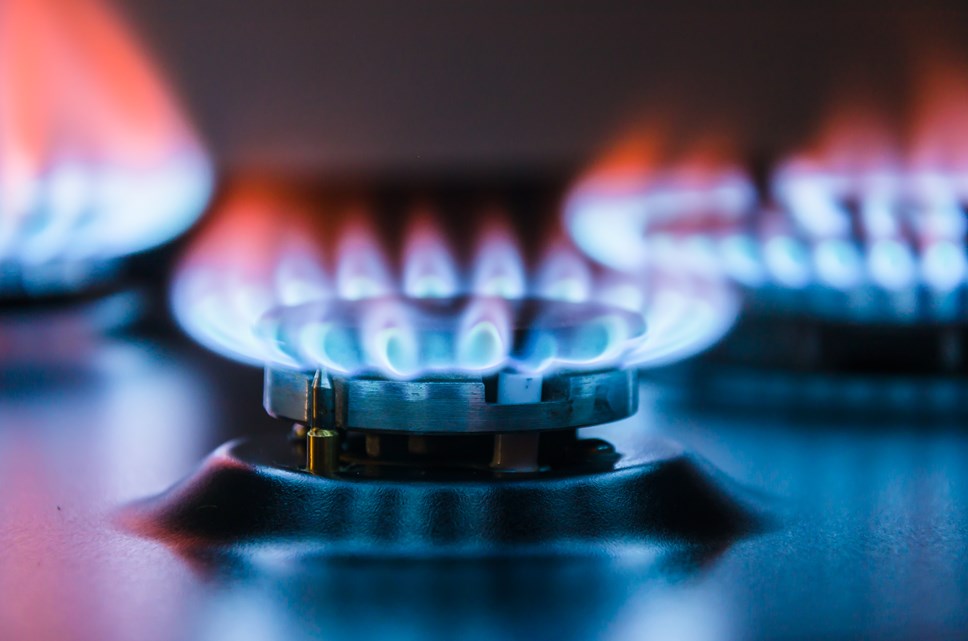 Government has to act now, as millions more face fuel poverty as Ofgem increases the energy price cap to £3,549
Ofgem announces further increase in price cap, to come into effect on October 1st 2022
GoCompare Energy says that now is the time for the government and energy companies to act as the energy price cap today rises to £3,549*, up from £1,971. This means that some bill payers could see their annual energy costs increase by nearly 80% in 2022.
The new energy cap will come into force on October 1st 2022 and could mean that households on a variable tariff could see their annual energy bills jump by £1,578.
Lee Griffin, energy spokesperson for GoCompare Energy, said:
"This latest price cap increase will be another blow for the finances of many British families this winter. It is untenable, it is unworkable, and it has to be sorted. Taking action on energy price increases must be the top priority for the new Prime Minister, whoever it might be. This situation cannot carry on and having another price cap coming in January is only going to mean even more uncertainty for bill payers.
"The government needs to be working collaboratively with consumer groups, charities, energy suppliers and other political parties to come up with an immediate and comprehensive support package for consumers and businesses. It has a duty of care to help relieve the pressure that homeowners and businesses are facing.
"We do feel that the time for energy saving tips to save money on your bills has long past but saving energy to reduce your carbon footprint is always a good thing to do. We do still recommend preparing yourself, as much as you can, for the winter months, as well as doing what you can to control energy usage within the home, including:
If you can afford to, use these summer months – when we traditionally use less energy – to catch up on any arrears you may have with your energy provider, and make sure you are regularly providing meter readings so that your bills are up to date.
Also try to resist asking for credit balances to be returned (if you are lucky enough to have one) or if you do, try to keep it in the bank for your next bill increase.
And again, if you can, increase your monthly Direct Debit spend now so that the next rise comes as less of a shock.
You could always think about implementing any energy efficiency advice that you may have previously been putting off. It's easier to do lots of those things in the summer than in the wintertime. For example, replacing windows and doors, boiler servicing or replacement, or flushing radiator systems to improve efficiency.
The energy price cap is determined by Ofgem and is now reviewed by the regulator every three months, meaning that the next review will be in November 2022, with prices changing in January 2023. The price cap was introduced in 2019 to ensure that households will always pay a fair price for their gas and electricity bills and preventing suppliers from overcharging customers that did not switch and were put on the suppliers' standard variable tariff (SVT).
For information about how you can save on your energy costs, please visit the following link: https://www.gocompare.com/gas-and-electricity/guide/energy-saving-tips.
-Ends-
Contact Information
Lynsey Walden
Notes to editors
For further information please contact:
Lynsey Walden or Kath Chadwick at Gocompare on lynsey.walden@gocompare.com or kathryn.chadwick@gocompare.com.
Keep up-to-date with GoCompare on Twitter; @GoCompare
Notes to editors:
* https://www.bbc.co.uk/news/business-62674301
*https://www.ofgem.gov.uk/publications/ofgem-updates-price-cap-level-and-tightens-rules-suppliers
*https://www.ofgem.gov.uk/publications/default-tariff-cap-level-1-october-2022-31-december-2022
About GoCompare
GoCompare is a comparison website that enables people to compare the costs and features of a wide variety of insurance policies, financial products and energy tariffs.
It does not charge people to use its services and does not accept advertising or sponsored listings, so all product comparisons are unbiased. GoCompare makes its money through fees paid by the providers of products that appear on its various comparison services when a customer buys through the site.
When it launched in 2006, it was the first comparison site to focus on displaying policy details rather than just listing prices, with the aim of helping people to make better-informed decisions when buying their insurance. It is this approach to comparing products that secured the company an invitation to join the British Insurance Brokers' Association (BIBA) in 2008, and it is still the only comparison site to be a member of this organisation.
GoCompare has remained dedicated to helping people choose the most appropriate products rather than just the cheapest and works with Defaqto, the independent financial researcher, to integrate additional policy information into a number of its insurance comparison services. This allows people to compare up to an extra 30 features of cover.
GoCompare is part of Future Plc and is authorised and regulated by the Financial Conduct Authority (FCA).
More information can be found here www.gocompare.com or here https://www.futureplc.com/brands/.