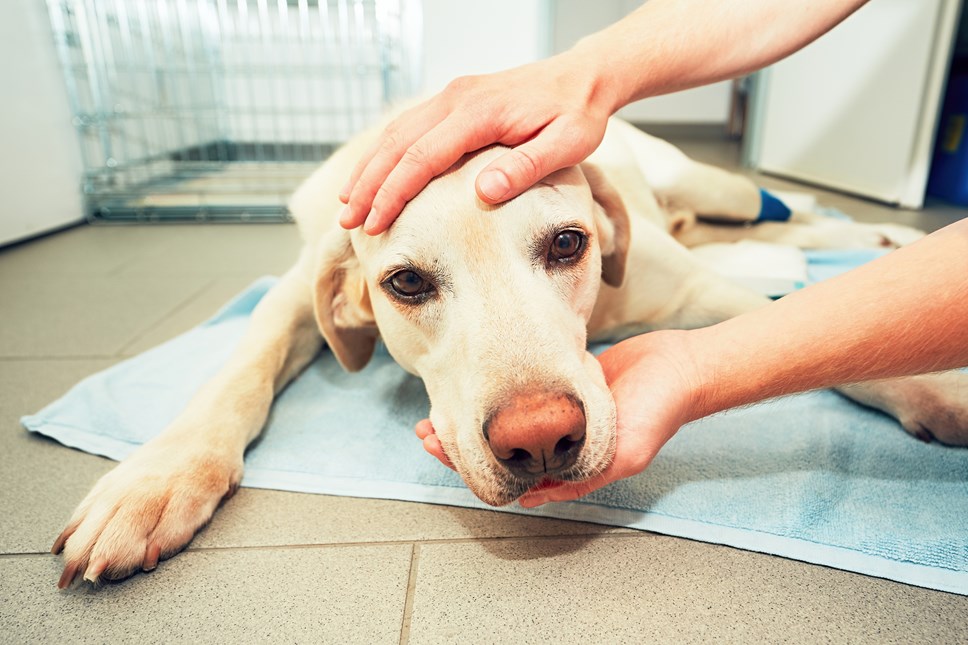 GoCompare urges pet owners to check the small print to avoid hefty dental fees during Pet Dental Health Month
GoCompare data shows that a quarter of pet policies offer less than £2000 for dental fees
42% provided for accident and illness and 55% of policies cover for accident or injury only
GoCompare is reminding pet owners to check the small print on their insurance policy and avoid paying for expensive dental treatment at the vets during Pet Dental Health Month.
The average cost of pet dental treatment carried out at UK veterinary or other specialist animal dental surgeries can vary significantly, depending on the size, age and general health of your pet. According to pet insurer, Animal Friends, in the last 12 months, the cost of a dental extraction claim ranged from £449 to over £591.
The comparison site is reminding dog owners in particular that not all pet insurance policies include dental cover as standard, and the level of cover for those that do can vary significantly.
GoCompare looked at 442 pet insurance policies and found that 113 or 26% - of them offered less than £2000 in cover for dental fees. 186 (42%) provided cover for accident or illness, and 244 (55%) for accident or injury only.
Hannah Isitt, pet insurance spokesperson at Go Compare said:
"We've found that covering the cost of dental treatment isn't the norm when it comes to taking out pet insurance and the majority of providers do not seem to cover illness caused by bad dental health either."
"We did find 135 providers that offered £5000 or more worth of dental cover too, but the key takeaway from our findings this Pet Dental Health Month is that cover for dental treatment comes as anything but standard when it comes to insuring the health of our pets."
"It isn't all bad news for pet owners but it is a cautionary tale - it means being more vigilant when it comes to checking the small print in our pet insurance policies, alongside taking precautionary steps to maintain our pet's oral hygiene where possible too," Hannah added.
"With this in mind, we've come up with a list of tips we wanted to share during Pet Dental Health Month to help pet owners keep their costs down, therefore, and more importantly keep their pets happier and healthier in the process."
Here are some ways you can help prevent dental problems in your pet:
Brush their teeth: Many owners are reluctant to brush their dog's teeth, but lots of dogs enjoy the attention. Use a toothbrush and toothpaste designed specifically for cats and dogs.
Dental chews and toys: Some chews and toys can help prevent plaque from hardening.
Diet: Putting your pet on a 'dental diet' could reduce the risk of gum disease. Speak to your vet about the best diet for your pet.
Regular check-ups: Early detection of dental problems is best to prevent it worsening. Book your pet in for regular check-ups with your vet. Don't wait until it's too late.
Hannah said: "Animals can suffer from a variety of mouth problems that require treatment – from cavities and ulcers to receding gums and bad breath. Most of the time, this treatment can be administered at home, or with minimal involvement from the vet."
"If problems are left untreated or are more severe, however, treatment costs also have the potential to spiral into hundreds if not thousands of pounds - while the onus is on us, as responsible pet owners, to meet those costs and ultimately make sure our pet gets the attention they require."
"We would urge all pet owners to mark Pet Dental Health Month 2022 by checking the small print on their existing insurance policy, therefore, to make sure any existing or potential dental needs regarding their beloved animal will be covered if and when the need arises," Hannah added.
For further advice and information, see: https://www.gocompare.com/pet-insurance/dental-cover/
-Ends-
For further information please contact:
Lynsey Walden on lynsey.walden@gocompare.com, or Kath Chadwick on Kathryn.chadwick@gocompare.com.
Notes to editors
*Data Source: Defaqto Matrix research including 442 pet insurance policies (18th February 2022) - instant and unbiased market and competitor intelligence, from leading financial information, ratings and fintech business, Defaqto.
About GoCompare
GoCompare is a comparison website that enables people to compare the costs and features of a wide variety of insurance policies, financial products and energy tariffs.
It does not charge people to use its services and does not accept advertising or sponsored listings, so all product comparisons are unbiased. GoCompare makes its money through fees paid by the providers of products that appear on its various comparison services when a customer buys through the site.
When it launched in 2006, it was the first comparison site to focus on displaying policy details rather than just listing prices, with the aim of helping people to make better-informed decisions when buying their insurance. It is this approach to comparing products that secured the company an invitation to join the British Insurance Brokers' Association (BIBA) in 2008, and it is still the only comparison site to be a member of this organisation.
GoCompare has remained dedicated to helping people choose the most appropriate products rather than just the cheapest and works with Defaqto, the independent financial researcher, to integrate additional policy information into a number of its insurance comparison services. This allows people to compare up to an extra 30 features of cover.
GoCompare is part of Future Plc and is authorised and regulated by the Financial Conduct Authority (FCA).
More information can be found here www.gocompare.com or here https://www.futureplc.com/brands/.
Contact Information
Lynsey Walden