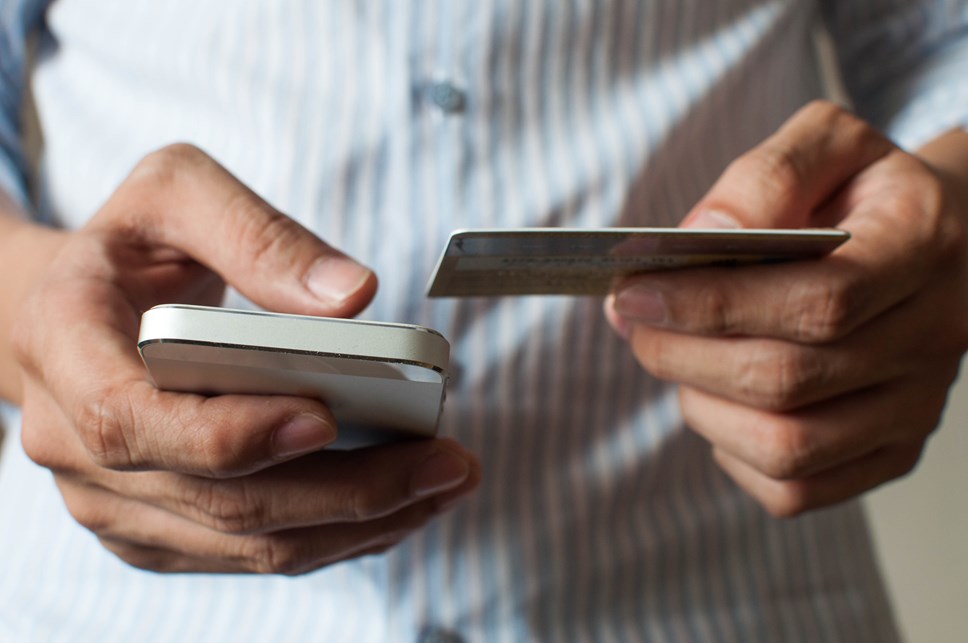 GoCompare partners with Featurespace to strengthen fraud detection and prevention
New capabilities prevent fraudulent use, while ensuring a frictionless customer experience
GoCompare, one of the UK's most established and popular comparison and switching websites, has partnered with Featurespace, the world's leading provider of adaptive behavioural analytics for fraud detection and risk management, to strengthen its front-end fraud prevention and detection abilities.
GoCompare is the only UK-based comparison website to use Featurespace's ARIC™ Fraud Hub, which uses real-time machine learning developed out of Cambridge University to spot anomalies, block new fraud, and recognise genuine customers. This will build on GoCompare's existing efforts to tackle quote manipulation, ghost broking, application fraud, and more. For insurers who partner with GoCompare, the suite of fraud detection and prevention tools available will enable customised, real-time risk management, reducing the burden on insurers' own fraud teams.
Fleur Lewis, head of fraud at GoCompare, said: "We're excited to be the only UK comparison website to be partnering with Featurespace. Following an extensive evaluation of providers, they proved to be the only ones capable of enhancing our existing fraud prevention capabilities. We recognise that comparison websites act as the gatekeepers of data for many insurers and that we have an important role to play in the prevention of front-end fraud.
"Any online platform is a potentially inviting place to attempt fraud, and we believe we can support the industry in identifying this sort of behaviour by introducing detection and prevention measures at point-of-quote. These capabilities enable insurers to assess the risk in real-time and either decline the business or price accurately to ensure all parties are suitably protected.
"Our ambition is to provide insurers with only quality, genuine customers, thereby reducing their operational/legal costs and losses, so that they can continue to provide our users with excellent cover that represents value for money."
Martina King, CEO, Featurespace, added: "The intense deliberation in seeking a fraud and risk technology provider reflects GoCompare's commitment to safeguarding their customers and their business. We are honoured to have been selected."
GoCompare's anti-fraud project will evolve over the coming 12 months, with the introduction of third-party data enrichment feeds and new business intelligence partnerships.
-ends-
Notes to editors
*GoCompare won the 'Combatting Fraud Broking Initiative of the Year' award at Post Magazine's Insurance Fraud Awards, 2015.
For further information, including pictures or interview requests, please contact:
GoCompare:
Anders Nilsson - 01633 654 054 / anders.nilsson@gocompare.com
Louisa Marsden - 01633 655 132 / louisa.marsden@gocompare.com
About Featurespace
Headquartered in the U.K. and U.S. and with offices in Atlanta, Cambridge and London, Featurespace™ is the world-leader in fraud prevention and creator of the ARIC™ platform, a real-time AI machine learning software that protects consumers in more than 180 countries.
The ARIC platform combines adaptive behavioural analytics and anomaly detection to identify risk and catch new attacks as they happen. The increased accuracy of understanding behavior strikes the balance between improving fraud detection and operational efficiencies, while also reducing the number of genuine transactions that would be incorrectly declined by as much as 70 percent.
About GoCompare Group plc
GoCompare.com Group plc operates GoCompare, a leading UK financial services, utilities and home services comparison website; MyVoucherCodes, which is a digital media and affiliate marketing specialist that connects consumers with money saving offers from the world's leading brands; Energylinx, an established energy switching and comparison service with more energy supplier relationships than any other UK comparison provider; and weflip, an innovative switching service that uses technology to automatically flip people onto cheap energy tariffs, forever.
GoCompare attracts approximately five million visits every month and is designed to help people save time and money.
When GoCompare launched in 2006 it disrupted the insurance market as the first comparison website to display policy details rather than just listing prices. GoCompare's goal was then, and still is now, to help people make better-informed buying decisions that save them time and money.
MyVoucherCodes.co.uk is one of the UK's biggest discount voucher websites. It launched in November 2006 and provides sales, discount and voucher code information to millions of consumers across the UK every month.
Each week, MyVoucherCodes send a variety of emails with the best selection of deals, vouchers and offers across fashion, restaurants, electronics, travel, beauty and more to its eight million email subscribers.
Energylinx is a domestic and business energy comparison and switching service that, through its market-leading supplier relationships, helps its customer find, compare and switch to the best value energy tariffs.
Based in Alloa, Scotland, Energylinx is also a trusted provider of white-labelled energy comparison services to over 200 partners, including some of the UK's best-known consumer organisations, including Which?.
weflip is a completely free to use automatic switching service. After customers sign up, weflip simply switches them onto better energy tariffs automatically, doing all the hard work on their behalf, so they never have to worry about overspending on energy ever again.
GoCompare.com Group plc uses data gathered from more than 20 million customers over the last 11 years to underpin its drive to continually improve its proposition and leverage its strong position.
The Group is also an investor in Souqalmal.com, the leading comparison business in the Middle East; and in promising fintech start up MortgageGym, the mortgage robo-adviser.
Contact Information
Louisa Marsden
Senior PR Executive
GoCompare
01633 655 132